Forget about filling out long forms and divulging your personal and banking details: with no account casinos, you can quickly and easily play some of your favorite casino games and win real cash without opening an account at a casino. Here's all you need to know about casinos with no account.
Only The Greatest Online Casinos
Why Play at No Account Casinos?
Playing at a no account casino comes with a lot of benefits. In fact, casual online casino players and those who are strapped for time will ask themselves why they ever bothered playing at a casino that requires them to register. Here's why:
Easier and Faster to Play At
One of the things that makes people go for a no account casino is the fact that they make the initial process super-fast, thus leaving players with more time to play. This is mainly due to the fact that you won't have to fill in any forms to play, which does away with the whole process of manually verifying who you are.
Better Safety and Privacy
The above also makes things safer because you won't be giving your information directly to the casino. Instead, the casino makes sure of who you say you are through your payment method, which is usually Trustly, Swish, or a cryptocurrency. When using Trustly, which we explore in more detail below, you will also have an extra level of protection through the payment method itself.
Quick Payments
Which of these is more annoying: taking ages for your deposit to go through or waiting for days to get your hands on the money you won fair and square? Well, with the payment methods that allow you to play at no account casinos, you won't experience any of this hassle. Instead, money will appear in the casino's or your account within mere seconds.
Great for Mobile
Because playing at the best no account casinos requires just a few taps, using them as a mobile casino is super easy. So whether you have an iPhone or an Android phone, these casinos make playing mobile slots for real money on the go super easy. 
Bonuses Aplenty
The biggest bonuses are reserved for users that sign up in the traditional way, but that doesn't mean you won't get any. In fact, casinos with no account normally still give you some form of offer, which although small will certainly be welcome!
How to Play at Casinos With No Account
One of the questions we are frequently asked is how no account casinos can possibly exist: how can a casino allow you to play for real money without verifying who you are first? Well, as you'll see in our step-by-step guide below, the secret is in the payment methods that make playing at casinos with no account possible.
Step 1: Head to a no account casino.
Step 2: Click on the 'Instant Play' or 'Play Now' button.
Step 3: Select an available payment method (usually Trustly or Enterpay) and enter how much money you'd like to deposit. Keep in mind there may be a minimum amount allowed.
Step 4: Select your country of residence.
Step 5: Select your bank from the pop-up window.
Step 6: Use your BankID or Bank Identification Number to log in.
Step 7: Follow the instructions on the screen, which usually ask you to validate your transaction via an SMS, email, phone call, Google Authentication App, etc.
Step 8: That's it! The payment method that makes such casinos possible will send some information about you to confirm your identity.
Payment Methods for No Account Casinos
As we have seen above, there are only a handful of payment methods that make playing at casinos with no account possible. This is because these payment methods also need to be able to verify your identity: in other words, make sure that you are who you say you are, that you are over 18 years of age, and in the country where you say you are.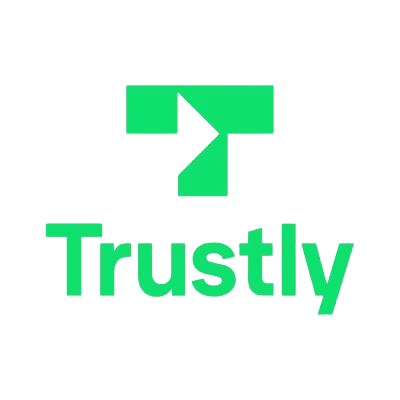 Trustly Pay 'N Play
Trustly was founded in Sweden in 2008 and has since grown into a multi-national corporation that services many countries in Europe, as well as North America through the merger with the Silicon Valley-based company, PayWithMyBank. The service basically acts as a bridge between the US or UK casino of your choice and your bank and allows you to use the details you'd normally use for online banking directly through Trustly without the need to register for Trustly itself. While this service can be found at casinos that require you to register, the company's Trustly Pay n Play service allows for instant, no-account-required gambling.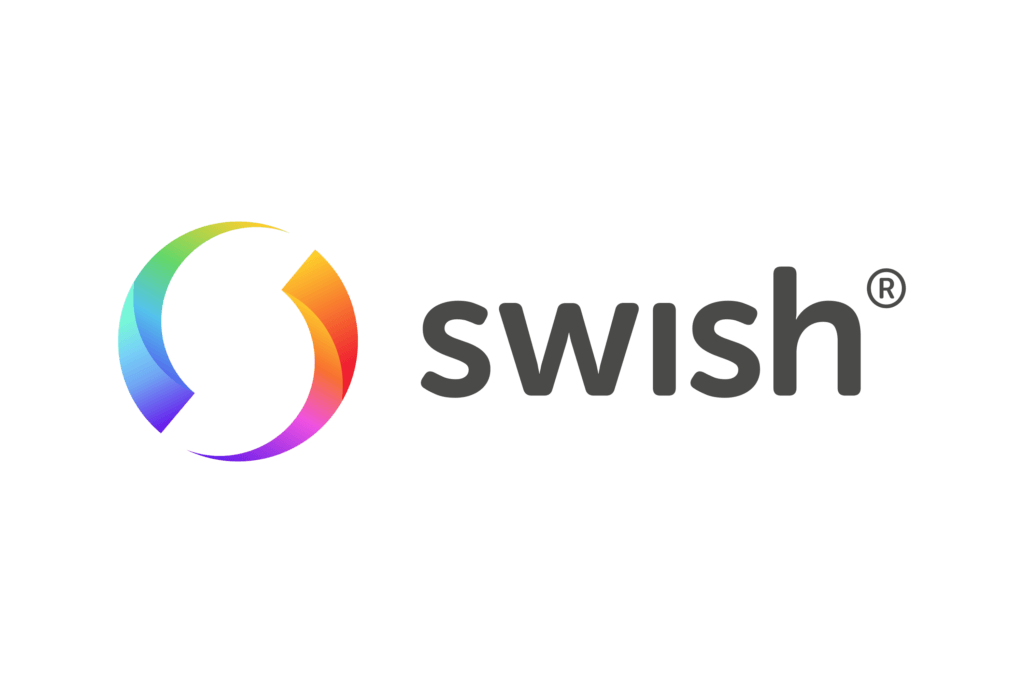 Swish
Swish is another Swedish brand that has gone global. In this case, the payment method works by connecting your mobile number to your bank account via an app on your phone (available for both iPhone casino and Android casino players). The app itself verifies your identity, so when you play at no-account casinos, the app can allow you to make verified deposits and withdrawals in seconds.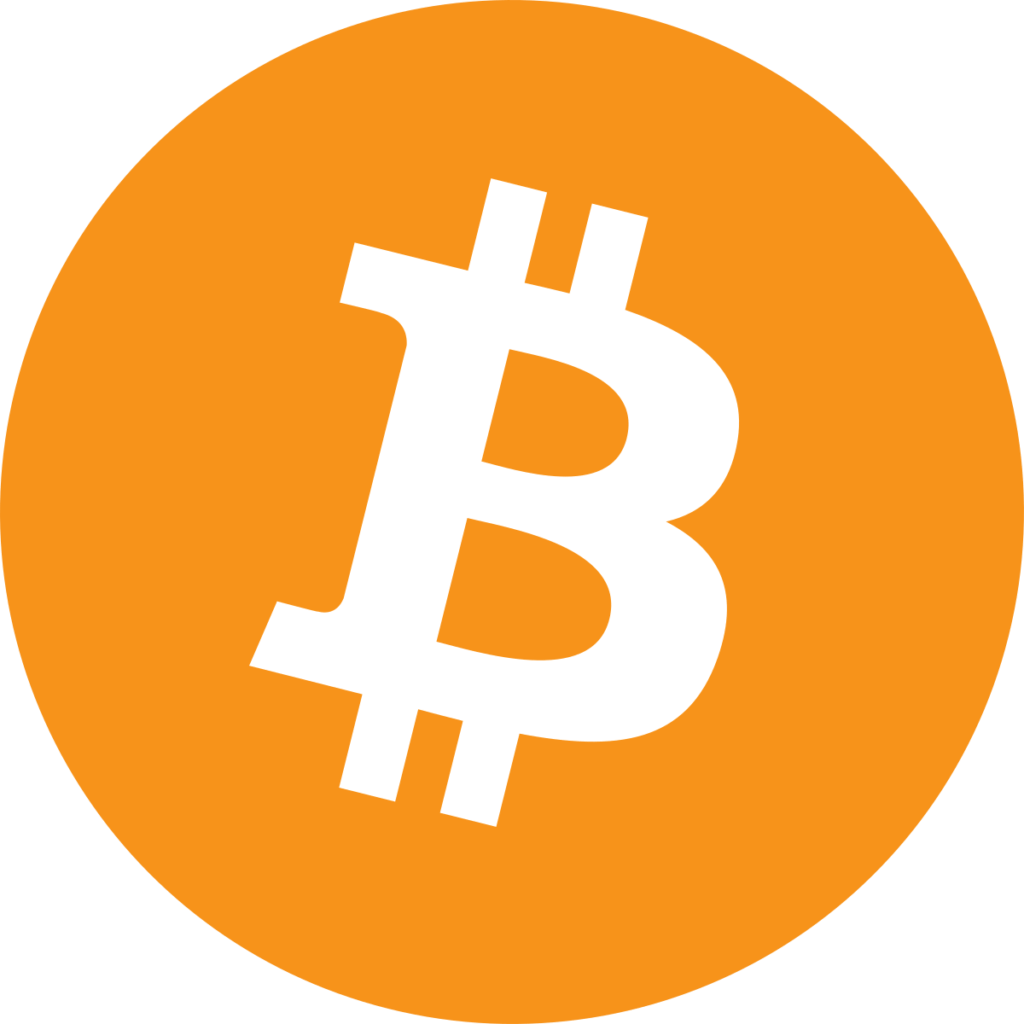 Cryptocurrency
Some – though not all – of the best no account casinos allow users to play by using their cryptocurrency wallet, which also originally asks you to verify your identity. If the casino accepts such a payment method, then you can simply make deposits and withdrawals from Bitcoin casinos, Litecoin, or Ethereum casinos using the casino's and your public wallet number.
No Account Casino Bonuses and Availability
When it comes to the bonus list at no account casinos, you can expect to find a handful of the bonuses usually afforded to players of traditional online casinos. These can include:
One type of bonus you will certainly not come across is the no deposit bonus – we're sure you can understand why.
What's important to note is that not all no account casinos offer bonuses to players who gamble this way, and bigger and better bonuses, like high roller bonuses or VIP schemes, will always be made available to those who sign up in the traditional way. Moreover, no matter which way you opt to play, always read the terms and conditions of a bonus you're looking to take up to ensure that you are happy with what is being proposed, which may include wagering requirements and deadlines.
Features of a No Account Casino
The only major difference between online casinos and no account casinos is that you won't be wasting time filling in time-consuming and annoying forms. Indeed, no account casinos will look and feel like the more traditional online casinos and will give you many options when it comes to games.
These can include hundreds of online video slot machines; digital table games where you can play online roulette, online blackjack, online baccarat, and video poker like Jacks or Better; and even live casino games where you can play table games overseen by a live dealer. All these games will be by software game developers that are renowned across the world and who promise hours of great fun.
It's also good to keep in mind that once you make your first deposit to a casino with no account, you will also have your own profile on the site, where any money that you deposited but haven't played yet, as well as any winnings, will be kept safe until your next round.
Licensing, Legislation & Customer Support at No Account Casinos
No registration casinos operate in the same way as all other legal casinos do, in that they have to follow the law of the jurisdiction they are licensed in and must ensure your money and account are secure. Currently, the two major jurisdictions that license no account casinos are the Mediterranean island of Malta, which is also a full member of the European Union, and the Dutch Caribbean island of Curaçao. Both licenses – issued by the Malta Gaming Authority and the Curaçao Gaming Control Board, respectively – hold casinos to high standards when it comes to anti-fraud and anti-money laundering, as well as in keeping players, their money, and their data safe.
Even so, it's important to keep in mind that where you are playing makes a big difference as to whether you can legally play at these casinos – even though they are totally legal entities. This is because the laws of each country and, the law for USA casinos even change from state to state. So always check the laws of where you are living or visiting before playing.
If you have any queries, you can always contact a no account casino's customer support. The best of these casinos will have responsive and helpful personnel on board who can answer your questions before and after registration via live chat, email, or telephone.
How We Rate No Account Casinos
When we're putting together our casino lists, each brand we list goes through a rigorous verification process that confirms they are legal, licensed, fair, and responsive. This is how we do it.
Step 1: We look at the casino's license and whether it has been tested by any third parties i-gaming labs, like eCOGRA, GLI, or iTech Labs.
Step 2: We look at the game providers that it is affiliated with. This is because the best developers in the world – like NetEnt, Playtech, Big Time Gaming, and Bally Technologies – only license their games to reputable casinos.
Step 3: We always look at the payment methods on offer, so in this case, we confirmed that the casinos actually accept pay n play payment options like Trustly and Swish.
Step 4: We get in touch with their customer care to ensure they are responsive. We also run a search for any complaints or praise laid at the casino's door on online forums.
Step 5: If all is as it should be, we take the casino for a test drive to see if it's worth including. If it is and it fits the bill, we place it on our list.
Pros and Cons of No Account Casinos
Pros
Cons
– Quick and easy registration.
– Safer than traditional casinos.
– Many options when it comes to games.
– Very few payment methods are accepted.
– Not all countries are catered for.
– You need to have online banking in order to play.
– Bonus offers aren't as good.
Overview
No account casinos are an amazing breakthrough in the online gambling world, as they give casual and on-the-go players the platform to play their favorite games without a lot of hassle. Nevertheless, we don't think they're for everyone, so if you're a high roller or if you want bigger and better bonuses, traditional online casinos will make a better fit.
No Account Casino FAQs
What are the benefits of playing at a no account casino?
No account casinos do away with the tedious fill-in forms and allow you to just make a deposit and play instantly. They are also safer as you won't be divulging a lot of personal and banking information directly to the casino.
Can I play at no account casinos on my phone?
Yes. In fact, they make it easier to play on your phone as the no-registration process can be done with just a few taps.
Why do I need to have online banking to play at casinos with no account?
This is because most payment methods that allow no account casinos to exist operate by using your online banking details to verify your identity and your transactions.
Are no account casinos legal?
The ones that have a license from a reputable jurisdiction are indeed legal. Nevertheless, always check the laws of your state or country to confirm that you can play from there.