One of the simplest yet most engaging games on the market, the High or Low Card Game lends itself to gaming experts and novices alike. By its sheer simplicity and straightforward double-up win, it promises to be entertaining for hours on end. Luckily for players everywhere, an HTML5 version is now out there to ensure that you don't have to stop playing High or Low whenever you need to leave your desktop. HTML5 technology ensures that you can play absolutely everywhere, through mobile devices. It's optimized for play on Firefox, Safari, Explorer, and Chrome browsers and on Blackberry, Apple, Android, and Windows mobile devices.
Heighten the Excitement With Real Money High or Low Casino
Players are drawn to High or Low thanks to the simplicity of the game. Although without the involvement of real money gameplay, often the game can grow dreary. This is hence why hunting out a real money online casino with High or Low in their games category can be very beneficial. Fortunately, we've done the leg work for you and you can find the best online casinos for High or Low below. Check them out!
Best High or Low Online Casinos
Our 3 Easy Steps to Playing Our Free Online High or Low:
The dealer will show you one card which is face down;
Place your bet;
Choose whether you want to click the High button or the Low button.
How to Play the High or Low Card Game
Playing is very simple. All you have to do is decide whether or not a card – part of one complete deck – that is currently obviously face down, will be a high or low card. Cards with values of between 2 and 7, both cards included, are considered to be low cards, whereas those from 8 to King are high cards. The Ace is a joker and can be both High and Low, giving you a win every time. All you have to do is wager your preferred amount, hit the bet button and click on the 'High' or 'Low' button, depending on what you predict the face value of the next card will be once it's turned over, or rather, whether it would be higher or lower than 7.5. Any time that you are ready to stop playing you may click on the 'Give Up' button and save your prize money. The wonderful thing about high or low is that unlike other casino games which you encounter on the net, it does not require much mental input. That said, if you're the kind of player who appreciates a challenge, this is probably not the game for you!
Winning the Higher Lower Card Game
Winning is very straight forward: if you do not successfully guess whether the next card up is high or low, you lose your wager and only that. However, if you do successfully predict whether or not the next card is higher or lower than the 7 and 8 averages, you double up whatever you would have bet. This makes it incredibly easy to win back your lost bets, as doubling up on a wager is a huge deal.
Are there any Higher or Lower Card Game Rules or strategies?
When it comes to betting strategies for the High or Low Card Game, you might feel inclined to get more creative than you would usually dare thanks to the overt simplicity of the game, however, the truth is that there is only so much that you will be able to do before you're left out of moves. Traditionally, you would be able to bet on a lot more than whether the card was higher or lower and players would even have the option to bet on things such as whether or not the next card was red or black or if it was part of a suit. Of course, these options decreased the odds outrageously from the 50/50 standard which means that there was an increased chance for players to get a large return. The reality is that unlike more complex games such as craps, which offers piles and piles of strategy, betting options as well as odds, High or Low can only offer so much as ultimately it's played with one deck.
That said, since the game is played with one deck, remembering how many high cards and how many low cards have come up in the progress of the game will definitely give you an edge, however, how you do that is entirely up to you. Ultimately, if you're playing this game online, you can take your sweet time to mark down all the numbers which come up without worrying about what the person on the chair next to you thinks (one of the many advantages of being able to play online). One of the best things about playing free games is they will serve to give you plenty of practice for the real thing while keeping your pockets full.
High or Low Card Game Drinking Game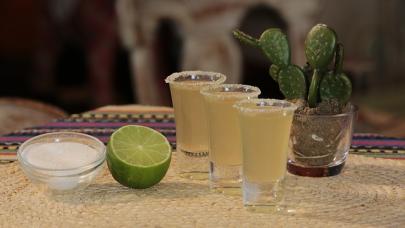 Thanks to the nature of the game, High or Low has recently become the game of choice for people who want to play cards whilst getting very, very drunk. This game works very much like the online version we have illustrated above, however, in this version, a temporary dealer needs to be chosen at random and the game starts with the dealer turning over the card of the player on his right-hand side. This player must guess if the next card will be higher or lower and if he gets the answer wrong, he or she must drink for the number of seconds corresponding to how far their guess was off. Should the player make the right guess, the dealer will have to drink instead and turn a card over for the next player. The dealer is only able to relinquish his role and pass his deck to the next candidate when three players consecutively give the wring answer. The game will continue in this way until you run out of cards.
History of High or Low
The facts surrounding High or Low's history are more than a bit murky but keeping in mind that it is so simple and requires no table, dice, board or anything mechanical, the reality is that's probably been around since the first card decks were introduced. Indeed, while technology has changed many things, the only real change that this game has undergone is its introduction to a wider marker thanks to online casinos and the internet.
Do we recommend the High or Low Card Game?
Absolutely! We unreservedly love this game; in all its simplicity, it's perfect for those moments when you just want to pass your time and make some easy money…It really is an evergreen that stands the test of time, and the fact that you can play it no matter what level of expert you are is a huge bonus! The HTML5 version is a huge bonus to casino players everywhere!