Bingo online is not just a fun, enjoyable as well as relaxing form of gambling, it's also a game played by people of all ages – children, adults, and grandparents alike – in a variety of settings. You may find your grandparents playing bingo in halls or town squares. Yet you will also find children playing bingo, perhaps even online bingo, as an educational tool to learn numeracy! We have reviewed all the best online bingo casinos and listed them for you in our toplist below so you can use the best bingo bonuses on offer too!
Our Best Bingo Casinos
How Does Online Bingo Work?
Online Bingo works just the same as regular Bingo. However, it's played on your desktop or mobile device. The game involves numbered balls and Bingo tickets, also known as Bingo cards. These tickets contain random numbers on, and players will need to buy at least one ticket to enter a game.
The type of Bingo you play will affect how many numbers are on your ticket and how many numbers are in the game, but 75 ball bingo is the most common version. In this version, there are balls with numbers from 1-75. Tickets each contain 25 spaces with 24 numbers and one free space.
Once the game begins, numbers are randomly chosen, and players match them to the numbers on their tickets. Just like with regular Bingo, players win prizes if they match enough numbers to create a line or a Bingo.
How to Play Bingo Online
To play a game of online Bingo, you'll need to follow these steps:
1.Select Bingo
Choose an online Bingo site from the top lists here on our page or by checking reviews before signing up and making a deposit.
2.Choose Bingo Room
Choose a bingo room and purchase at least one ticket to join the game.
3.Check Numbers
As the numbers are selected, you can match them to the ones on your ticket.
4.See If You've Won
Create a horizontal or vertical line or fill all of the spaces to win a prize!
Bingo Online Bonuses
When you play bingo online, you most likely want to maximize your bingo profit, or at least get the most out playing time out of your deposit. If this is your desire, then you should take advantage of the online bingo casino bonus offers available here at CasinoTop10. All the bonus information is easily found near each online Bingo room or casino.
Once you start playing, you will soon find you can use these bonuses to your advantage as you can sometimes receive a second or even a third deposit bonus. This way eager newbies, as well as loyal players, receive a small bankroll boost. So why not take advantage of the free money handed out by these sites while you play bingo online?
Facts about Bingo:
A traditional Bingo game usually has uses numbers 1-75;
Keno and Bingo are very similar to each other;
Bingo is actually bigger than football.
Bingo Online Rules
Bingo rules are extremely straightforward. First, you purchase a bingo card, or a few bingo cards if you want to have more chances, or even a full strip of cards. If you buy a full strip of bingo cards, it would contain all numbers on them so you can also try to win the jackpot.
The most common card is a 5×5 grid used in 75-ball bingo played mainly in the US, which will have the word BINGO written at the top. The first column will have numbers between 1 and 15 under the 'B'. The second column will show the numbers between 16 and 30 under the 'I'. The third column will have numbers between 31 and 45 under the 'N'. The fourth column under 'G' will have numbers from 46 to 60, and the last column under 'O' will have numbers 61 to 75. There is also free space in the middle of the grid.
In a live hall, a bingo caller will call out numbers. In an online casino the number will appear and you can either mark the card yourself, or it can be marked automatically. You need to mark off any number called out that also appears on your card. You win when you are the first to have five numbers marked off in a row horizontally, vertically, or diagonally, or in a winning pattern pre-determined by the casino.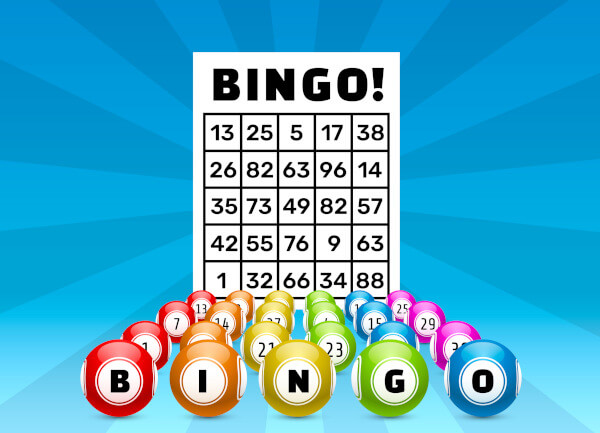 Online Bingo Patterns
Forming a line or completing your ticket aren't the only ways to win a game of bingo. Some games also include special prizes that can only be won by completing a specific pattern. Here are some of the most common online Bingo patterns:
Line – A line is the easiest way to win in Bingo and can usually be horizontal, vertical, or diagonal.
Full House – A Full House, also known as a Bingo or Blackout, is where all of the spaces on your Bingo ticket have been completed.
Four Corners – The Four Corners pattern is where only four spaces on your ticket have been completed, the four corners of the square.
Cross – A cross can be a vertical line and horizontal line through the middle of the ticket or two diagonal lines also going through the center.
Letters – Letters can be made using your Bingo ticket, including the letter T, V, E, and more.
Bingo Online Game Variations
Bingo sites offer a variety of different games. You can play 75-ball, 80-ball, 90-ball, or 30-ball bingo – with 75 being the most common. The games also vary when it comes to the patterns you have to make, ball speed, and card prices.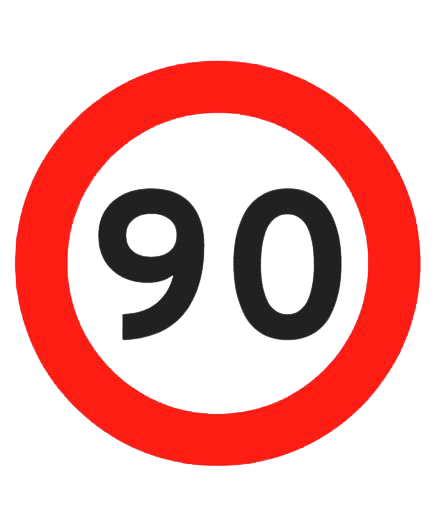 This variant originated in the UK and then became the main form of bingo played in Europe, Australia, and New Zealand. The numbers are arranged on the bingo card in three rows and nine columns. Each row has five squares with numbers on them and four blank squares. The numbers are placed in random order on the card, instead of having a range of numbers in one column like in 75-ball bingo, which means you will need to focus a little bit more to quickly find the number on the card as it can be anywhere.
A 90-ball bingo strip consists of 6 bingo cards that contain all numbers from 1-90 spread across all 6 cards. There are different kinds of wins in this variation, for example, you can win a prize if you daub all numbers in a row, another prize for daubing 10 numbers in a row, and another for all 15 in a row.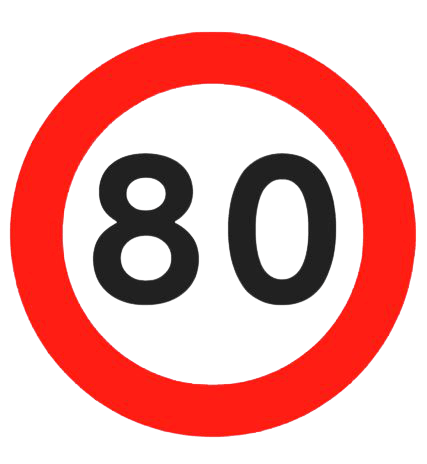 This is the middle ground between the smaller 75 ball bingo and the larger 90 ball bingo. This version has a card with 16 squares on it, four down and four across. Each column has a different color to help you find where the numbers are on the card.
A bingo strip will have 5 individual cards, with every number possible between 1 and 80 within the five cards. The strips may vary from casino to casino, they could be four columns with 20 numbers in each column or 5 rows with 16 numbers in each row. However, they both have numbers 1-80 on the strip. The winning pattern is determined by the casino itself, so check if this is a regular line, three lines, or another pattern.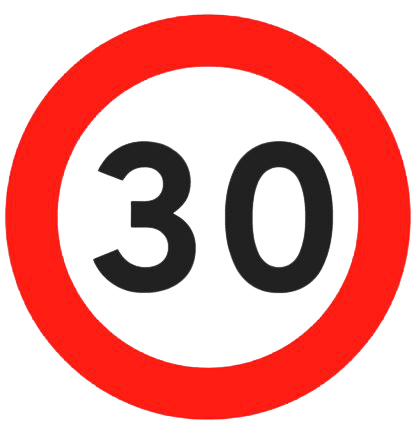 This is an extraordinarily fast version of bingo, also commonly known as 'speed bingo', and a great option for those who don't want the game to drag on. The bingo card is very small with only three columns and three rows – 9 squares in total. 30 numbers will be called throughout the game, but unlike other bingo games in the majority of casinos, you can only win with a full-house card, meaning every one of your squares needs to be marked off.
For more information about the specific games offered online and how the games work, visit our page dedicated to Bingo Rules.
Online Bingo Jackpots
Bingo games always include prizes, but some are a lot bigger than others. You can often find Bingo jackpots available on certain games, offering huge potential prizes to lucky winners. These jackpots are harder to win than the regular prizes, often needing a player to complete a pattern in order to win. Check the jackpot details of the game before you play, as there will be details on how to win and how big the jackpot is. For some Bingo rooms, jackpots are progressive, which means they keep getting bigger over time the longer they're not won.
Bingo Online Strategy
Bingo is a game based on luck, with numbers for your ticket and during the game chosen at random. This means that if you want to win, you'll need to be lucky. However, there are still some things you can do to improve your chances and have more fun. Online Bingo strategies can help you have more fun while spending less. Follow these tips the next time you play:
Make the most of Bingo bonuses
Bingo bonuses can be claimed from most major Bingo sites. These give you matched deposits, free Bingo cards, and more. These will help you have more fun, especially when you first get started. If you want to find the best bonuses, check out our list of top Bingo sites.
Play when rooms are less busy
Bingo rooms contain players, all of whom have a chance of winning the game. The more players there are, the lower your chances of winning, so it makes sense to play at a time when the room is emptier. The downside of this is that fewer players also means smaller prizes, but it's a worthwhile tradeoff in many cases.
Buy more Bingo cards
If you want to have a better chance of winning in Bingo, one of the easiest ways to influence your odds is by buying more Bingo cards. The more cards you have, the higher your chance of success will be. However, this does cost money, so you have to balance things carefully so you don't overspend.
Take part in chatroom games
Most online Bingo sites provide chatrooms where you can chat with other players as you enjoy the game. In some cases, chatrooms will offer special bonuses and games, allowing you to win additional prizes by taking part. Keep an eye on the chatroom and get involved to have fun and potentially win.
Practice Money Managment
While buying more tickets can help you win more games, it's important to manage your money well if you don't want to overspend. Have fun and enjoy Bingo responsibly!
Bingo Money Management
On the topic of the last point above, it's easy to go a bit crazy when playing bingo online as it's so easy and all you need to do is buy the card – when you play online it's all too tempting to buy a crazy amount of bingo cards and let the computer do all the daubing for you until you win. We don't want you to go broke playing a game that's meant to be fun. Here are some tips.
Set a budget – A budget is the best way to stay in control of how much you spend while playing Bingo. Set how much you're willing to lose each week or month and ensure you never go over that amount.
Don't overdo it chasing wins – Sometimes, it's easy to get carried away trying to win the big jackpot or making the most of a hot streak. However, you should always make sure you're staying within your budget and avoiding spending too much.
Take breaks regularly – Regular breaks are key to enjoying yourself and having fun while playing. It will also help you to avoid overspending.
Bingo Money Management
It's easy to go a bit crazy when playing bingo online as it's so easy and all you need to do is buy the card – when you play online it's all too tempting to buy a crazy amount of bingo cards and let the computer do all the daubing for you until you win. We don't want you to go broke playing a game that's meant to be fun,
Online Bingo Patterns
Online Bingo games offer several different ways to win. There are standard patterns such as vertical, diagonal and horizontal, and more complex ones like Blackout Bingo (also called a full house) where you have to cover all the spots on your bingo card. There are also unusual patterns such as four corners, the plus sign, pumpkins, turkeys, and so on. It almost seems like the bingo sites on the internet are competing about who can get most creative. A player can win two prizes in the same game by having two winning patterns. If you have bingo tickets, then there are also patterns which cut across all the cards in the ticket making the game pretty exciting as you can win a lot more if you are able to mark off all the numbers in the ticket pattern.
Online Bingo Jackpots
In addition to the regular prizes, online games often have different types of jackpots. Some jackpots are included as a standard in the games and paid out daily, but there are progressive bingo jackpots as well. These ones can accumulate quite sizable sums. The first prize of $10,000 is not unusual and sometimes the jackpots are even bigger. Check with the online casino you're playing at whether there is a progressive jackpot or not as this will change depending on the online casino.
Bingo Online Chat Rooms
The chat rooms are what make online Bingo games truly special. The atmosphere in the online bingo chat rooms is always very familiar and friendly with people cheering other players on and congratulating them on their wins. There is no need to miss out on the social aspect of playing bingo in the large hall or with friends as you will develop online friendships with fellow bingo players. Many players have made new friends in the chat rooms and sometimes a chat room monitor will initiate special chat games to make the experience even more fun and enjoyable. Another benefit of using the chat function is that you will have access to special prizes on offer that you will only know about if you use the chat function, as they only appear there. Furthermore, as you can choose to have your numbers daubed automatically, you can sit back and relax as the game proceeds whilst mingling online with fellow players and making new online bingo buddies.
What to Look for in a Bingo Online Game
When it comes to finding a fun and fair online Bingo game, you should look out for the following qualities:
Selection of Games – A good Bingo site should always provide a selection of different Bingo rooms to choose from. These can include 75 Ball Bingo, 90 Ball Bingo, 30 Ball Bingo, and much more. You can also check if any of the games offered have jackpots or special prizes available.
Safety and Security – Safety and security are also big factors when it comes to choosing a Bingo site. You want the site you choose to be safe and legal, offering fair games and secure payments.
Bonuses – Bonuses are offered by most Bingo sites, but some are much better than others. Check what kind of bonus is available and if it can be used to play Bingo or not. You should also read through the terms and conditions carefully before signing up.
Bingo Online for Money vs Free Online Bingo Games
You can win money if you're successful
Some games offer jackpots
You can play without signing up or making a deposit
Tickets cost money to buy
You'll need to deposit money to start playing
Best Bingo Apps
Fans of bingo have plenty of great apps to choose from if they want to enjoy their favorite game on their smartphone or tablet. Bingo was one of the first casino games to make the leap to mobile devices and for good reason: the graphics are easy to shrink down and the casual, social nature of the game is a perfect fit for phones and tablets. They also give you the ability to play absolutely free bingo games offline or online so you get that extra convenience too!
The popular bingo apps featured here won't let you gamble for real money — unlike some offerings from online gambling sites such as Party Bingo and offerings from sportsbooks such as William Hill and Bet365 — but they're free to play and will have you shouting "Bingo!" in no time.
– Bingo Blitz
Bingo Blitz was one of the first bingo apps and remains one of the most popular, with over 15 million people giving it a whirl since its debut. The app mixes the very best of bingo and slots with fast-paced, addictive action that keeps players coming back for more and more.
Fire up the game and you'll be able to chat and play with over a million people from around the world who are logged in at any given moment, with the chance to chat and compete to see who can "Bingo" their way to the most coins. You'll also be able to collect unique prizes and unlock new levels and features as you pile up XP. Tablet users can play up to four bingo cards at one time, while smartphone users can play up to two.-
– Bingo Bash
Bingo Bash is available for iOS and Android devices and amps up the standard game of bingo with special squares that award players with unique items or boosts. These power-up items accumulate and can be unlocked for extra coins or an instant win for the bingo game currently in progress.
As you play and pile up wins you'll unlock new cities to play bingo in, which adds an extra twist to the action. Leveling up also lets you gift more items to friends, with the social element a big factor in Bingo Bash. Players can chat during games and post big wins on Facebook, which is tightly integrated into much of the bingo action.
– Bingo Dash
Bingo Dash offers up exactly what it promises: lightning fast bingo action with lots of twists and wrinkles thrown in. You'll have to stay on your toes with this one as there's no caller or automated function to let you know if your number is called. You'll play in various cities around the virtual world of Bingo Bash and try to win coins as well as XP that let you unlock new levels and compete on XP leaderboards versus players from around the world.
Bingo Online FAQs
How do you play online bingo?
If you want to learn how to play bingo, it's really easy! Once you have registered with an online bingo site, you choose how many cards you wish to purchase, then you mark the numbers called out. 
How do you win at bingo online?
The aim of the game, when playing bingo online is to mark numbers in specified patterns allowed. These may be vertically, horizontally or diagonally or other shapes.
Which online bingo site pays out the most?
The best online bingo payouts can be found on our toplist above. There are some requirements when we evaluate sites with the best bingo payout. These are the bonus offered along with other regular promotions. The Bingo Rooms available as well as the transaction speed to withdraw winnings.
Where is the best place to play bingo online?
The best place to play bingo online is at reputable online bingo sites or casinos offering great bingo rooms. Our toplist above shows you the best bingo sites available.
How to win at Bingo online?
Winning Bingo online is all about buying tickets and getting lucky. To win, you'll need to match the numbers on your tickets to those being called out during the game. Create a line, full house, or other type of pattern in order to win prizes!
Play Bingo Online Today!
Online Bingo has grown rapidly in popularity over the last few years. The Internet version of this classic game has several advantages compared to the regular game played at bingo halls. Online bingo games are fast, convenient and easy to play. It's also a social game, thanks to the online bingo chat rooms where you can talk to other players from all over the world. A lot of bingo players actually play for the social aspects of the game. As we understand that the social aspect of bingo is extremely important in this game, we've put together an in-depth bingo terms article so you will be in the know both in a Bingo hall, amongst friends, or chatting with other players online.
If you're feeling ready to hop on board, check out the best Bingo online casinos featured in our toplist, pick a few online casino reviews to read and then simply select one to play at with a lucrative online casino bonus to cash in on and make money whilst you lie back and enjoy the social side of the chat room. The game is available at many online casinos so you're literally spoilt for choice in terms of Bingo casinos to take your pick from.
Bingo History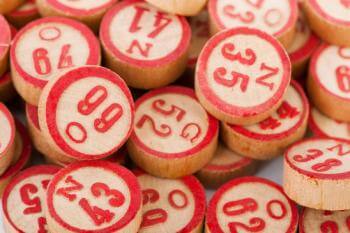 Bingo is an intergenerational game that can bring nostalgia to many people. It's played from the backseat of a car to the kitchen table amongst family, in the loud and atmospheric bingo hall, to retirement homes, and also played by people of all ages online.
In actual fact, bingo first started out as a lottery game in Italy in the 16th century and went by the name of Lo Giuoco del Lotto d'Italia. From Italy, it spread like most other games through the neighboring countries of France and Germany and was exported to the United States in the 19th century with the upsurge of European immigration to the Americas. Once the game reached the United States it was named 'beano' and played in county fairs across the country by people of all ages – it was a family game, and considered helpful for children to learn how to count. Beano was played with numbered wooden disks which would be called out once pulled from a large box. The numbers on the cards would then be marked with a bean.
Salesman Ed Lowe observed this popular game and he started his own bingo game company. However, what Lowe did to change the game is increase the number of possible combinations on the bingo card. How he did this was by collaborating with a mathematics professor at Columbia University, Carl Leffler, whom he paid in order to come up with 6000 new combinations. Lowe's investment and Leffer's mathematical contribution founded the popular game which is played today by millions in the world. In the 1930s the game was taken up by the Church of Pennsylvania as a way of raising money for the church and it was then played by the thousands on a weekly basis. Today, it is one of the most widely played games, not only in the United States but around the world.