Have you ever wondered what it must feel like to become an overnight millionaire by playing casino games? Well over the years, there have been many success stories about people who've managed to bag a life-changing amount at the casino. And perhaps it's now time for you to win too! Want to give Progressive Jackpots a shot? If so, read our guide and choose a game to play from our tracker!
Best Progressive Jackpots
Getting to know Progressive Jackpots
1986 marked the year that International Gaming Technology (IGT) made linked progressive jackpots a reality at brick-and-mortar casinos around the globe. And in the '90s, when online casinos started to sprout up in virtually all corners of the web, the concept of progressive jackpots had already gained much ground and become hugely popular. Thus, the jackpot games were eventually introduced in numerous online casinos which in turn sparked up a HUGE gambling revolution.
What is a Progressive Jackpot?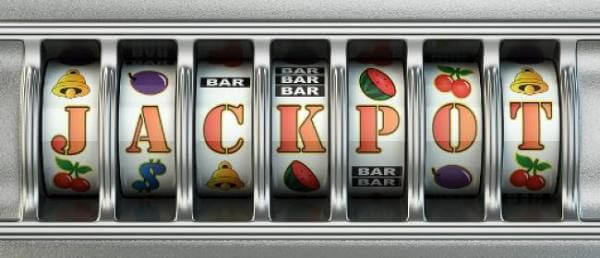 Progressive Jackpots are featured in a specific array of games found at casinos worldwide. Casino games that have this sort of jackpot are linked to each other and have a jackpot meter attached to them which essentially serves to display the jackpot amount to players.
Generally, progressive jackpot games will offer extremely generous payouts which often run into the thousands and sometimes even into the millions! How is this possible you ask? Well, each and every time a player places a bet a certain wagering amount is taken from the bet and serves as a contributing factor to the overall jackpot amount. The contributing amount of each jackpot game, even if it's the same game, will generally vary from casino to casino.
Progressive Jackpots Online
In the online casino world, progressive jackpots pretty much function synonymously to how they work at land-based casinos. Of course, the sole difference between the ones found at brick-and-mortar casinos and the progressive jackpots at online casinos is that they're connected to other progressive jackpot games that are found online. Hence, the jackpot amount is always accumulated on the internet. Some of the most popular progressive jackpot games you'll find are Microgaming's Mega Moolah slot game, Tunzamunni, Major Millions, Playtech's Mega Ball, Safe Cracker, and Blackjack Progressive.
Facts about the Progressive Jackpots:
Many games feature Progressive Jackpots, including Slots, Keno, Caribbean Stud Poker, Blackjack,, and Video Poker;
Progressive Jackpots generate some of the biggest wins;
A player must bet on max in order to qualify to win a progressive jackpot;
The largest jackpot ever won is $ 20,062,600 on Microgaming's Mega Moolah;
The outcome of who wins is completely random.
With a Much Great Prize, Comes a Much Greater House Edge
As you've probably already imagined, with a much greater prize also comes a much greater house edge. Hence, the odds of winning a progressive jackpot are much lower than playing your average Slots game. In fact, the odds of you winning a progressive jackpot prize are quite similar to the odds of winning the lottery!
Typically, in cases in which casinos offer progressive jackpots, the casino itself will set the amount of how much the jackpot increases so if the jackpot is won they won't lose out on a lot of money.
The Progressive Jackpot amount that can potentially be won can run into a great deal of money, due to the fact that there are usually thousands of people playing. No matter which progressive jackpot game you choose to play, you'll notice that the total jackpot you can win is typically displayed on the game itself.
Top 4 Progressive Jackpot Winners in the History of Casino
$24,000,000 Mega Fortune WinOn the 20th January 2013, an anonymous Finnish man in his 40s won an astounding $24 million (€17,879,645, $20,062,600, £13,209,300) whilst playing NetEnt's Mega Fortune game. The $0.25 cent bet he had placed was surely worth it and the jackpot win is listed as a huge record-breaker.
$17,200,000 Mega Moolah WinJonathon Heywood holds the Guinness World record for winning the largest jackpot. On 6th October 2015, he walked away with €17,879,645 ($20,062,600, £13,209,300) in his pocket after playing Microgaming's Mega Moolah.
$13,470,000 Mega Fortune WinOn a restless night in 2011, an anonymous Norwegian man decided to play the progressive jackpot game Mega Fortune and ended up winning a whopping $13.47 million (€ 11,736,375). The man who refused to reveal his identity is listed in the Guinness World Record book for the largest-ever jackpot.
$9,570,000 Mega Fortune WinOne lucky player by the name of Alexander won an astounding $9.57 million (€8.57 million) whilst playing NetEnt's Mega Fortune on the 28th of November 2015. The progressive jackpot winner was only 30 at the time and decided to pay off his mortgage and treat himself to a new car and a few holidays with the massive win.
Progressive Jackpot Games
Although progressive jackpot slots are by far the most popular casino games on the net, there are other casino games that feature progressive jackpots. These include Blackjack, Video Poker, Caribbean Stud Poker, Keno, and even Bingo! If you'd like to learn a bit more about each progressive jackpot game, have a look below.
Progressive Jackpot Slot Games
Perhaps it's the large jackpot prize that's displayed on the game's jackpot meter, or the melange of colorful symbols, or maybe a bit of both, but in the world of jackpot casino games, Progressive Jackpot Slots reign. When it comes to those present at online casinos, there are different types of progressive jackpot slots online. These include the stand-alone progressive, the in-house progressive jackpot, and the wide-area progressive jackpot. Have a look below to find out about the different types!
The Stand-Alone ProgressiveUnlike the other machines, the stand-alone progressive machine is not linked to any other machine. It adds the percentage of the coins played to the award for the highest winning combination.
In-House Progressive Jackpot In-house progressive jackpots consist of numerous machines linked together with other slot machines that are owned by a particular casino or a gaming company that owns several different casinos. The jackpot in this progressive slot machine could be in the millions.
The Wide Area Progressive JackpotThe wide-area progressive slot machines are linked together from several unrelated casinos which are operated by a single gaming company. The progressive slots jackpot that you win in this variety of slots can be life-changing. Therefore, you can see that the progressive slot machines are worth a try as these offer a huge sum of money in return. We are sure that you will enjoy these new-era slot games from your homes and earn big winnings as well.
How do Progressive Jackpot Slots Work?
As time ticks away, progressive jackpots at online casinos get larger and larger each time an avid slots fan plays. Typically, 1-5% of gamblers' wagers is set aside and serve as a contributive factor to the overall jackpot. Generally speaking, the more people play, the bigger the jackpot will get. When playing a progressive jackpot slots game, you'll find that there are three jackpots that can be won. These usually have 4 different types of jackpots which include the Mega, Major, Minor, and Mini jackpots.
Progressive Blackjack
Blackjack Online is one of the most popular table games in brick-and-mortar casinos as well as casinos found on the web. And although it's always fun to play the classic variant of the game, it's also great fun to play the game in its progressive jackpot form to give you the opportunity to win a very handsome prize. When you're playing this type of blackjack, you'll have to place a side bet in order to qualify to win the game. Generally, the average jackpot is about $124,000 or $125, 000. However, be warned that the house edge of progressive blackjack games tends to be much higher than usual.
Progressive Video Poker
Although the progressive jackpot amount in Video Poker is no way near next to what it is in Progressive Jackpots Slots games, Progressive Video Poker can prove to be both lucrative and fun to play as its multi-reeled distant cousin. If you're playing a Progressive Video Poker game, remember that the odds never change no matter what amount you wager and how massive the jackpot becomes. To find out more about Video Poker online head to our fantastic guide which delves into the various different variants found online as well as their own particular rules and strategies.
Progressive Caribbean Stud Poker
Some NetEnt Casinos also offer the opportunity to play Progressive Caribbean Stud Poker which offers the opportunity to bag the Major jackpot when betting on max. Although the game isn't hugely popular, the poker-based casino game can be tremendously fun for gamblers and serves to put a fun spin on poker with the potential of winning a large prize! If you'd like to learn all about this captivating game, we suggest heading to our Caribbean Stud Poker online guide.
Progressive Keno
If you love the lottery-based game of chance, Keno, you'll most likely love its Progressive Jackpot version which is available to play online at some Netent Casinos. Bear in mind that if you'd like to take the jackpot home, you'll need to place a maximum bet. To find out more about Keno Online, have a look at our comprehensive guide.
Progressive Bingo
If you're a huge Bingo fan, you'll be glad to know that there's also progressive jackpot Bingo too! The total prize is typically accumulated from smaller Bingo games and prizes can often go into the thousands. Essentially, the progressive jackpot game is played synonymously to the way any other Bingo Online game is played with the sole difference that you need to satisfy a specific set of requirements to qualify and win the huge amount in the prize pool.
How to Win a Progressive Jackpot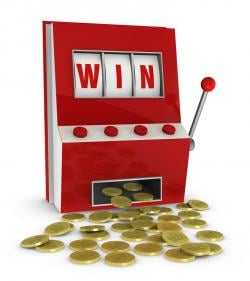 So after reading up on progressive jackpots you're probably wondering, 'How do I Win a Progressive Jackpot?' Well, there's in fact, no answer to this question, since online progressive jackpot games, like other casino games, use Random Number Generators (RNG) in order to generate winning outcomes. Other than this, there's also the fact that every progressive game has its own rules. This is especially the case when playing progressive jackpot slots games. Having said that, if you wish, we suggest you take a look at our slots strategy guide as the same points apply to both online slots and progressive slots.
Although there is no real strategy you can employ when playing a progressive jackpot game, you should always bear in mind that you must bet on max in order to qualify to win the progressive jackpot total.
Top Progressive Jackpot Tips for Keen Gamblers
1) Choose a jackpot game that has a considerably high jackpot
Before you go ahead and gamble away all your money on one progressive jackpot game, you should aim to select a jackpot game that is considerably high instead of choosing one with a small jackpot.
2) Always read the rules and fine print
Ok, we're all human and sometimes we have a habit of overlooking certain things. And when we're buying something or engaging in an activity, very often it's, unfortunately, the game's rules and fine print that we tend to overlook. Well, when it comes to progressive jackpots, or any other casino game for that matter, there will always be a few differences in how the game is played. Moreover, there are also different terms and conditions that one must read.
3) Stick to your budget
As we've repeated time and time again, you should always allocate yourself a budget and stick to your bankroll at all costs. Otherwise, you might find yourself going overboard and eating pot noodles for the rest of the month.
4) Choose a game with a high payout percentage
Always select a progressive jackpot game with a higher progressive jackpot. This will ensure that you grant yourself a greater chance of winning the jackpot amount. Whilst you hunt around for a high progressive jackpot, check it is featured on the best online casinos that payout.
5) Use our progressive jackpot tracker to find the Best Jackpots Game
If you've begun your quest to find the largest Progressive Jackpot out there for you to enjoy playing, you'll be glad to know that we've set up a tracker which is displayed on the right side of this page in order to aid you in your quest of finding one. But before you go on and play we suggest that you read up on progressive jackpots first and discover all about how they work, the different types of games, your odds of winning as well as the most popular games available on the net!
6) Watch out for the policies
When playing a progressive jackpot game, one of the things you should pay most attention to is your game of choice's policies as well as the policies in place at the online casino you've chosen to play at. Frequently, you'll find that many casinos will impose limits on the amount they will allow you to withdraw every week even after you've won. For example, an online casino might just allow you to withdraw $10,000 each week. This, of course, can be especially annoying if you've won a major jackpot whilst playing a progressive jackpot slots game which runs into the millions and you unknowingly land yourself in a situation where you'll be forced to be drip-fed the entire amount over a decade.
Progressive Jackpot Software Providers
Ever since Progressive Jackpots were introduced into the online gaming realm, many online software providers have hopped on the bandwagon and started to create their own. Amongst the most popularly played games of this type which are widely available on the net include Microgaming's, Net Ent's, Playtech's progressive jackpots, and many more. However, due to the fact that each supplier has its own regulatory jurisdictions to abide by, licensing arrangements and so forth not all casinos will have the same games available.
Microgaming Progressive Jackpots
Microgaming's plethora of progressive jackpots includes over 15 games. Amongst all the games that the casino software developer has come up with is a game called Mega Moolah. However, there are also tons of other games that are very noteworthy. These include but are not limited to Mega Moolah, Major Millions, Tunzamunni, and Treasure Nile.
Playtech Progressive Jackpots
Of all the casino software developers out there, Playtech offers the largest array of progressive jackpot games out there having over 30 titles under its reputable name. Some of their best titles are Beach Life, Gold Rally, and Mega Ball.
NetEnt Progressive Jackpots
NetEnt is mostly known for its colorful, engaging, and interactive slots games, and its progressive jackpot games surely don't disappoint. Some of its most noteworthy Progressive Jackpot Slots games include Mega Fortune Dreams Mega, Arabian Nights, and Hall of Gods Mega amongst many others.
Progressive Jackpot FAQs
How do you win a progressive jackpot?
In order to be eligible to win a progressive jackpot amount, you must bet on max each time you click the 'Spin' button. Progressive Jackpots can potentially lead you to win big bucks at online casinos. Hence, if a game says that the max bet is 3 coins, you should always bet 3 coins in order to qualify to win the Progressive Jackpot. If you'd like to be in the running to win a mammoth amount of money whilst playing this type of slots game, then you must wager a certain amount of credits (which tends to vary according to which casino you're playing at), as well as strike the best combination of symbols present in a progressive slots game.
How are progressive jackpots paid?
In order to be eligible to win a progressive jackpot amount, you must bet on max each time you click the 'Spin' button. Progressive Jackpots can potentially lead you to win big bucks at online casinos. Hence, if a game says that the max bet is 3 coins, you should always bet 3 coins in order to qualify to win the Progressive Jackpot.
If you'd like to be in the running to win a mammoth amount of money whilst playing this type of slots game, then you must wager a certain amount of credits (which tends to vary according to which casino you're playing at), as well as strike the best combination of symbols present in a progressive slots game.
How often do progressive jackpots hit?
Progressive jackpots aren't hit as often as regular games. However, on average progressive jackpot games like Mega Fortune are hit once every 5 to 11 weeks.
Which is the biggest progressive jackpot?
The biggest progressive jackpot in the online casino realm is Mega Moolah which has 4 jackpots attached to it. Mega Fortune is the second-largest jackpot and is also another game to look out for. The game has got 3 progressive jackpots and its total jackpot amount has risen to the heights of an astounding €17.8 million!
What is Mega Moolah?
Mega Moolah is a hugely popular Progressive Slots game by Microgaming. The game which has 5-reels and 25 pay lines has given out some of the largest jackpot prizes in the history of the online casino realm. If you'd like to try your hand at winning one of its huge jackpot prizes, you should definitely head to one of the Microgaming Casinos online to play the game. 
Play a Progressive Jackpots and win today!
There's nothing in this world that has the potential to give you the same riveting feeling of winning a progressive jackpot amount which can run into the thousands or even the millions if you're lucky enough. Want to experience the rush of winning big? Well, if so, have a look at our progressive jackpot casinos toplist above in order to find the best casino to play at.