Classic fruit slots are certainly in no need of any introduction to CasinoTop10 readers; they're where we all started after all. Classic slots still hold a place in many casino player hearts, and rightly so. The classic slot, traditional slot, the fruit slot machine, or whatever you want to call them are still as popular as ever and continue to keep the history of this famous casino game alive.
Sometimes referred to as Fruits Slot Machine, they are classic five-reel, three-row fruit slots that any betting enthusiast would familiarise him/herself in an instant. It's uncomplicated, timeless and loads of fun. You can play our own classic online slot game here which is known as The Fruits slot machine. The Fruits it slots lovers with the opportunity to indulge in a quick free spin and get to grips with classic slots so have a go on it today and then learn more about classic slots all on the same page!
Classic Online Slot Casinos
If you have enjoyed the simplified nature of our free classic slot game, then you should find a casino that offers them for real money so that you can raise the stakes and get a more rewarding experience. On the below toplist, this is exactly what you will find. Try one today and start winning real money classic slots online!
Best Casinos For Classic Slot Games
Our Classic Slot's Gameplay
If you're looking for a flashy 3D slot game with mind-blowing graphics and spectacular animations, keep looking; The Fruits Slot Machine is absolutely not for you. If you're looking to play a hassle-free, fun, colorful, and classic fruit slot, however, and you want to play it from the comfort and ease of your mobile device, then your search is over. The beauty of Fruit Slots is ultimately in its simplicity. What's more, this version of Fruit Slots is the Free Fruit Slots game which means that you can play as much as you want without spending a dime!
Getting accustomed to The Fruits slots interface takes no time at all and the graphics and animation, although simple, make the game lively, colorful, and highly entertaining. The sound bites, in our opinion, also add to the experience, but those of you who disagree – or would simply prefer to keep things silent – have the option to mute the audio with the click of a button on the main window's top right-hand corner.
The Fruits even looks good and plays well on your mobile screen which means that you can have access to this much loved classic wherever and whenever you want. You can press the spin button at the right-hand bottom corner of the game as many times as you like in full confidence of the fact that each click is independent of the one before it. Once you get used to what the symbols represent, it's easy to be able to discern how much these classic fruit slots could potentially be making you.
Playing Our Classic Slot Machine Free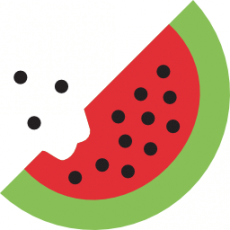 Playing The Fruits is as easy as pie. Simply select the amount of coin (0.05 to 0.50) you'd like to wager, as well as the pay line number (1 to 20). As usual, the amount of coin selected will be multiplied by the play line number chosen to determine the bet for each round. The highest possible bet for each round is 10.00 (0.50 coins x 20 pay lines). Once the bet has been determined, hit the spin button and watch the action unfold.
The Fruits contains eight different symbols, with the classic cherries rendering the highest amount of winnings when sequenced in threes, fours, or fives once all the reels stop spinning. The pear symbol renders the second-highest amount of winnings, followed by the watermelon and the peach.
The Jack, Queen, and King symbols are next, with all three rendering the same amount of winnings and the final symbol, one depicting a glass of lemonade, is the Jolly, which can replace any other symbol to make up a winning combination.
Best Free Classic Slots
Now you've tired out our free game, it is time to hunt out some more classic slots of a higher caliber. So, let's look at the top three best classic slots available to play right now.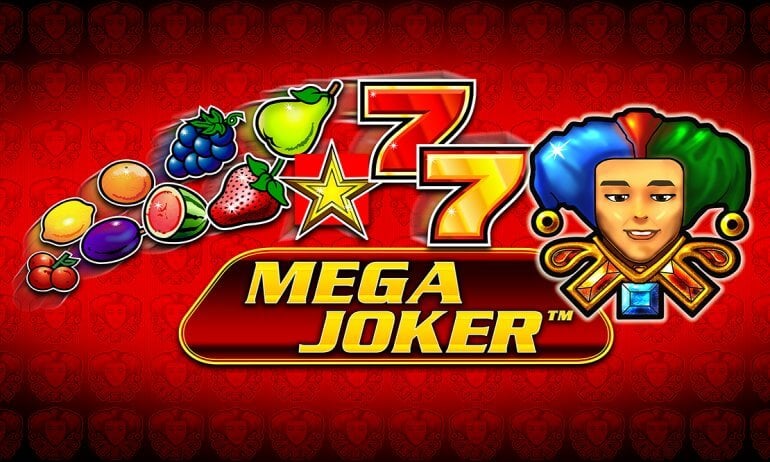 Mega Joker – A true classic that can be found in all the top online casinos. Designed on a real-life slot machine, this is classic slot gameplay in every sense of the word.
Break Da Bank – A classic slot and as simple as it comes. Three reels, three rows, and one single payline make up the game, and of course, lots of classic symbols.
Triple Diamond – Up to nine paylines and all the traditional symbols that you can think of makes Triple Diamond a must-play classic slot.
All of these slots are great but they are even better when there is the potential to win real money on them. Therefore, once you've got the hang of these classic slots, why not make a casino deposit and begin playing properly!
Free Classic & Fruit Slot Machine
Free classic casino slots and real-money fruit slot machines offer the same gameplay and slots entertainment, but the only difference is how your bankroll is affected after each spin. Let's break each one down so you have a full understanding of each one.
It's easy to play free classic slots without having to use your bankroll. Essentially, you could play a demo version with practice credits, which would mean playing free casino slot games for fun.
However, you can also play free traditional slots with casino bonuses and free spins. Playing this way allows you to enjoy the classic 777 slots free play while also gaining the chance of winning real money prizes.
The big point here is that your bankroll doesn't change because you are using bonus money and free spins.
Playing fruit slot machines with real money provides you with the same gameplay as those classic slots. You still get the 7s, BARs, and cherries spinning across the reels, but your cash bankroll account reduces with every spin you make.
Free Classic Slot Tips
Some people think of classic casino slots games as old, dated, boring online games that collect dust at the back pages of online casinos. Well, no, that is simply not true. Classic slots are where it all began, in the offline world and in the online world too. Many players still enjoy the simplicity of fruit machines and classic reels over the all singing and all dancing video slot games you see released these days. So, how can you find your next slots classic?
Follow our top tips, and you'll be spinning those cherries and 7s in no time at all:
Try looking at the famous online casinos first. These still have huge collections of classic slots. The main reason is that these games used to be all they had back in the early days of the online world. Why remove them when so many players still enjoy them?
It's not to say that new online casinos don't stock these games. Many still do. So, another top tip is to look out for the "Classic Slots" tab in the casino lobby menu. If you find it, you'll come across whole pages full of these fruit slot machines.
Find game providers that specialize in or have an extensive back catalog of classic slots. Studios such as Microgaming and Playtech have been around for many years and still provide classic slots. Play'n GO is also a studio with many classic slots to its name.
Steps to Playing Free Classic Slots
Playing classic casino slots games is an entertaining pastime for all levels of casino players. Some play purely for the joy of traditional slot gameplay, and others play to test out classic slots before spending their hard-earned money on them. Here's our four-step plan on playing free classic slot games:
1. Find A Casino
Find a casino with a classic slots collection and a classic slot-friendly welcome bonus.
2. Register An Account
Register your account and claim your bonus and free spins.
3. Find A Slot
Find your favorite classic fruit slot machines in the casino lobby.
4. Use Your Bonus
Use your bonus and free spins on the classic slot and see if you get lucky and win!
Pros and Cons of Free Classic Slots
Pros
Enjoy the traditional slot machine gameplay without spending money
Test out new classic slots free play and find new favorites
Experience slot game history with those classic fruit-based reels
Play simplified slot games that focus on the reels and not fancy animations
Cons
You don't get access to multiple features as found on video slots
Your winnings may be limited when playing with a bonus and free spins
History of Free Classic Slots: Why Fruit?
You've probably all heard about how the birth of the original slot machine came about, however, for those two people who live on the moon, we'll do a quick recap. In 1881, Sittman and Pitt from Brooklyn, New York developed a machine that was the grandfather of the modern slot machine. This particular machine consisted of five drums which in turn had a total of 50 card faces and was based on poker.
The way the machine would work was simple, players would put in a nickel and pull a lever which would spin the drums and give what would hopefully be a good poker hand. Since there was no direct payment system, different combinations would win players different things. While two kings might win you a beer, a royal flush could get you some cigars.
So where did the use of fruit symbolism come from?
These poker-inspired machines and their respective prizes birthed other ideas. Thanks to the fact that some of the prizes given out in conjunction with early machines were fruity chewing gums, machines started to pop up with pictures of the flavors as symbols on the reels so that players would know exactly what they were winning. This is where the ubiquitous cherry and melon symbols come from. Even the BAR symbol which has now become common in slot machines was originally derived from an early logo of the Bell-Fruit Gum Company.
Of course, many of you are probably wondering why players were being gifted with food in the first place. The answer to this is simple: the payment of food prizes was a frequently used technique to bypass the strict laws against gambling in a number of states. It was for this reason that gumball and other vending machines were regarded with mistrust by the courts.
Play our Free Classic Slot Game and start harvesting the fruits of your labor!
So, for those of you seeking a classic five-reel, three-row, online, mobile slot game that's fun, vibrant, easy to play, and devoid of any unnecessary frills, these free fruit slots will surely not disappoint you. It may certainly lack some content which modern slots players have come to expect – scatter symbols and bonus rounds for instance – but in its simplicity is precisely where its charm lies.
One of the best things about this free classic slot game is the fact that players are able to play for absolutely free and get to know the game inside out before venturing into the darker, muddier waters of real money gaming. Several online casinos may have a bonus included like free spins to try the fruit slots for real money. The free classic slots machine gaming is the ultimate way to become the best.
Of course, we have loads more free versions of games on our site for you to test out and get a taste of what is on offer at online casinos, you can find them by navigating to our free games page here!
Free Classic Slots FAQ
Can I still win big prizes on classic slots? 
Yes, you can still win big prizes when playing with real money on classic slots. Check the paytable to find the maximum prize available in each game.
What is the best classic slot game available to play? 
It all depends on your preference, but classic slots tend to have less diversity in themes. So, you'll almost always get a similar type of experience when playing a classic slot.
Are free classic slots still popular? 
Yes, free classic slots are still popular amongst many sections of the online casino community. The traditional slot gameplay will always attract players.
Can I use bonus money and free spins on classic slots? 
It depends on the bonus rules and terms and conditions. You need to check the game eligibility list to see if your favored classic slot games are included or not.