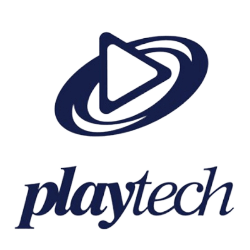 Playtech is one of the biggest and best-known developers of casino software. Playtech originated from Estonia in 1999, and the company has gone on to become an industry giant, supplying online and land-based casinos all over the world. Playtech casinos offer a wide range of games, including hundreds of different exciting slots. Compared to other developers, few providers have the reputation that Playtech has, and its games are well trusted and loved by all kinds of casino players.
On this page, we'll be showing you the best Playtech casinos as well as providing information about what the developer has to offer. You'll find out about the latest games, key features of the software, the history of Playtech, and much more.
Our Favorite Playtech Casinos
Why Play With A Playtech Casino?
Playtech is considered one of the leading online casino software providers.
The developer has produced more than 500 different games, including a wide range of slots and table games.
Playtech casino games are highly trusted and licensed in multiple countries all over the world.
The software is easy to use, offering simple instructions and gameplay that's easy to get into.
The developer also offers a range of live dealer games, offering the chance to enjoy a more realistic casino experience.
Playtech History and Timeline of Events
Playtech was established in 1999, just as the online casino industry started to develop. Although the company focuses on both land-based and online games, its recent work has been more focused on online gaming. Playtech online casinos offer a range of exciting games. Over the years, Playtech has become one of the best-known names in online casino software, although many competing companies have emerged.
| Year | Event |
| --- | --- |
| 1999 | Just before the start of the new millennium, Playtech was established in Tartu, Estonia. |
| 2001 | The first casino licensee of Playtech was launched in 2001 |
| 2004 | Playtech develops and releases the iPoker network, the world's largest online poker network. |
| 2006 | Playtech established the Playtech academy to help support its rapid growth and recruit new talent. At the same time, the company acquired Videobet and launched Bingo Broadway. In March, the company was listed on the AIM market of the London Stock Exchange. |
| 2008 | Playtech entered a partnership with William Hill in the UK and also launched its services in the Spanish market at the same time. The developer gains a 29% stake in William Hill Online as part of the partnership. In addition, Playtech acquires Gaming Technology Solutions, a gaming aggregator service. |
| 2010 | Playtech became the bingo provider for Bingo.com and Unibet after acquiring Virtue Fusion Limited, an online bingo provider. |
| 2012 | Playtech stock is now listed on the main market of the London Stock Exchange. |
| 2013 | Playtech sells its 29% stake in William Hill for more than $400 million. |
| 2017 | The developer announces a multi-year branded games deal with Warner Bros, allowing Playtech to release licensed content based on Warner Bros films. In addition, the company acquired Eyecon, a rival casino software provider, and Betbuddy, a responsible gaming analytics platform. |
| 2020 | Playtech enters the USA online casino market with Bet365 on the New Jersey casino circuit. Playtech USA quickly expands to include Michigan casinos, where it sets up its own live casino studio. |
| 2021 | In October of 2021, Australian Gaming provider Aristocrat agreed to buy the majority of Playtech shares for a total of $3.7 billion in an acquisition deal. |
Getting Started: Play With Playtech
If you want to start playing at a Playtech online casino, all you need to do is follow these steps:
1. Choose A Casino
Choose a casino that's legal in your area from our list of the best Playtech casinos.
2. Create An Account
Sign up by following our link and filling in your details.
3. Make A Deposit
Make your first deposit, making sure you've read and understood the terms and requirements of the welcome bonus first.
4. Start Playing!
Choose one of the top-rated Playtech games and start playing!
Playtech Awards
Over the years, Playtech and their casino games portfolio have won their fair share of awards and recognition. Some of the top industry awards the company has won include:
| Year | Award | Ceremony |
| --- | --- | --- |
| 2020 | Casino Platform Provider of the Year | EGR Nordics Awards |
| 2019 | Best Bingo SoftwareBingo Supplier of the YearStar of the FutureIndustry AchieverPoker Supplier of the YearBingo Supplier of the YearSupplier Innovation AwardBest Live StudioBest Technology | Which Bingo AwardsEGR B2B AwardsWomen In Gaming Diversity AwardsWomen In Gaming Diversity AwardsGaming Intelligence AwardsGaming Intelligence AwardsGaming Intelligence AwardsCasino Life and Business AwardsCasino Life and Business Awards |
| 2018 | Casino Platform SupplierPoker Software of the YearPlatform of the YearB2B Gaming Excellent Award | EGR Italy AwardsEGR B2B AwardsEGR B2B AwardsMalta iGaming Excellence Awards |
| 2016 | Best Digital Industry SupplierMulti-Channel Supplier of the YearMobile Gaming Software of the YearPoker Network of the YearUnique Game of the YearBest Bingo Software | Global Gaming AwardsEGR B2B AwardsEGR B2B AwardsEGR B2B AwardsWhich Bingo AwardsWhich Bingo Awards |
| 2015 | Operator of the Year | EGR Operator Awards |
| 2014 | Software Supplier of the YearBest Online Bingo Software | EGR Italy AwardsWhich Bingo Awards |
| 2013 | Bingo Network of the YearSlot Provider of the YearPoker Network of the YearBingo Supplier of the Year | EGR B2B AwardsEGR B2B AwardsEGR B2B AwardsEGR B2B Awards |
Playtech's Product Offering
Playtech offers a wide range of gambling software to casino and gambling site operators. The company may be best known for developing online slots, but Playtech has a hand in almost all forms of gambling software:
Casino: The developer offers a huge range of casino games that includes more than 500 different titles. These include slots as well as classic table games and live casino games too.
Live Casino: software provided by Playtech is also available. The developer has its own live game studio with lots of different games and support for a range of different languages.
Sports: Sports betting software provided by Playtech is used by sportsbooks all over the world. The developer makes it easier for sportsbooks to offer odds on a variety of sports and allow bettors to instantly place bets.
Bingo: Bingo software from Playtech has won multiple awards over the years and is used by a large number of bingo sites all around the world. This software provides multiple different types of bingo and lots of ways to play this classic game.
Poker: Poker networks and software are also available from Playtech. This software has won multiple awards too, making Playtech the leading poker software supplier in the industry.
Virtual: Virtual sports games offer bettors a chance to bet on sports even when there aren't any live games taking place. Virtual sports can take place consistently and use RNG to determine the outcome, much like a casino game.
Retail: Sites all over the world make use of Playtech games and Playtech software for a variety of different reasons. The software has won multiple awards thanks to its quality and how easy it is to use for both the operators and the players themselves.
There aren't many aspects of online gambling that Playtech isn't involved in, showing just how important the company is to the gambling industry.
Next-Level Gaming Software
Playtech was quick in following its predecessor's steps and was birthed just a mere five years after the official inception of online casinos after the initiative made by Microgaming in 1994. Today, the company has grown and employs approximately 5,000 people in 13 different countries who are all dedicated to developing marvelous products. Perhaps, what's largely contributed to their huge success rate is the fact that about 85% of their employees are software developers. Moreover, the 15 years of knowledge the company has under its belt has been able to give them the cutting-edge they so justly deserve.
With that being said, Playtech has not only managed to retain its original reputation but has also improved it tremendously! This is why this particular company emerges as one of the most influential leaders in the casino software field alongside other extremely well-reputed software developers such as Microgaming and NetEnt. As a company, Playtech has taken a customer-centric approach in the way they operate. This can be seen in their tried and tested casino games which are extremely user-friendly. The cutting-edge software company is notable due to the fact that the company uses a cross-platform management system called IMS which is both fast and effective. In fact, you can play up to 5 games at once should you wish to. The additional features it incorporates into their games include Auto-Play, Multi-Player tables, Private tables with chat functions, Games History and a Play Money Module which gives you the opportunity to test any casino game of your choice.
Playtech's Array of Games
Playtech's plethora of games is nothing short of fantastic. The company has a great reputation for creating games with rich, high-quality graphics and realistic audio which lends itself to giving you the true casino experience. The company has developed over 500 of the most state-of-the-art casino games on the web and continues to grow its selection of games by releasing about 50 new games per year. Formerly, each casino game was created in 2D, however, nowadays Playtech are also developing games in 3D. So, if you opt to play at one of the Playtech Casinos that peppers to the web, you'll definitely be able to find multiple casino games to play to your own heart's content online.
Although Playtech has an overwhelmingly huge array of games to choose from, it is important to note that they've set payout restrictions on the majority of their games. In fact, a large proportion of Playtech licensees have limited the withdrawal of winnings to lower than €10,000 monthly. So, in choosing an online casino you should always make sure to read the terms and conditions before you go ahead and sign up to one.
Latest Game Titles
Playtech releases a lot of different games regularly, with the company focusing on slots, table games, live games, and bingo. All of its games offer a different experience, with lots of different themes and ways to play. Whether you prefer Playtech slots or any other type of game, you have plenty of options to choose from. Some of the latest Playtech games include: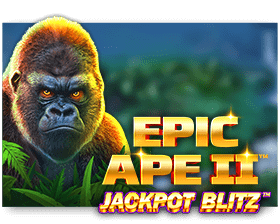 Epic Ape II Jackpot Blitz
The sequel to the highly popular Epic Ape slot, this game adds some new features, including a link to the Blitz progressive jackpot network.
There are four separate progressive jackpots up for grabs, the largest of which can be a life-changing sum of money.
The standard game features jungle animal symbols, an epic free spins round, and Golden Apes that can transform low-paying symbols.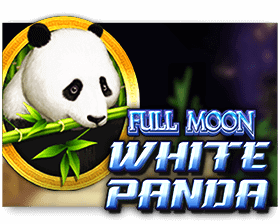 Full Moon White Panda
Journey to the Far East in this Asina-themed slot where players must try to land panda symbols for a big win. The game is easy to play but offers lots of fun with some exciting bonus features.
The panda is a scatter symbol that can unlock the free spins round if three land on a single spin.
There are also four fixed jackpots to win in the Full Moon bonus game, the largest of which is worth 2000x your stake.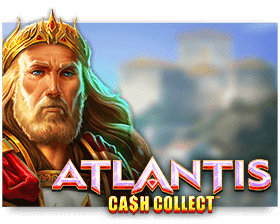 Atlantis: Cash Collect
The latest Playtech game with the Cash Collect feature, this time players will travel to the lost city of Atlantis.
The game is set across five reels, three rows, and features twenty paylines, and a maximum win of 1000x the player's stake.
Throughout the game, players will need to match symbols to win, with bonus features such as cash collect symbols and the jackpot wheel adding to the fun.
Did You Know?
Since the Marvel TV and movie franchise was obtained by Walt Disney Studios, a statement was released to end the licensing agreement, since Disney didn't wish to be associated with gambling. In 2017 the licensing agreement between Marvel and Playtech came to an end and the games were effectively discontinued. You can no longer find games like The Incredible Hulk, Iron Man 2 or The Avengers. However, if you're looking for superhero-themed games – you're in luck! Playtech has casino games with DC heroes such as Green Lantern, Man of Steel, and Superman the Movie.
More & More Playtech Games
Live Casino Games
Playtech has been a pioneer of live gaming, bringing live dealer games to online casinos players all over the world. The developer's games aim to deliver the look and feel of a VIP casino, giving players superior features and a wide range of classic games to enjoy. They offer lots of different live casino games with multiple language variants so everyone can enjoy, globally.
Table Games
In its plethora of casino games, Playtech features the casino classics Blackjack, Baccarat, Roulette, Craps, Caribbean Stud Poker as table games. It's also developed other games such as Video Poker, Keno Online, Scratch Cards and more.
Other Popular Slot Games by Playtech
Our Playtech Casino Reviews Cover The Essential Requirements
Safety & Fairness
One of the factors that usually deciphers whether or not a gambler will choose one casino from another is whether a game is fair or not. Playtech certainly knows that nobody wants to play any sort of game that has a reputation for being rigged. So, in order to ascertain that their games are indeed fair, the company employs the use of Random Number Generators (RNG) which generates a random outcome. Moreover, the software company also employs an independent auditing company called TST to reviews their games in order to ensure that they are of top-notch quality.
Playtech is undoubtedly aware that many countries in the world are governed by different jurisdictions on online gambling. Hence, it is for this reason that the company is profoundly dedicated to meeting industry regulations. So, in hindsight, you have absolutely no need to worry that the software company is breaking the law in any way.
Mobile-Focused
All Play Tech games are optimized for mobile casinos, allowing players to enjoy them on the go. Mobile accessibility is extremely important for modern slot developers, as most players now access online games on their smartphones or tablets. This means that new game releases should look and function well on smaller screens, allowing players to use their touchscreen to play.
Playtech made mobile gaming a priority when it first started getting popular. The developer has ensured that all of its games are available on mobile, both new releases, and classic titles. If you want to play these games, all you need to do is load up the casino in your mobile browser or download the app. Mobile casino gaming is a lot of fun, and Playtech has made it even easier to get into.
Language Support
Generally, you'll always be able to play casino games in English which absolutely great news, if you happen to reside in the U.K. or any other English speaking country. However, let's face it, nothing will ever beat being able to play your casino game of choice in your own native tongue. Well, you'll be happy to know that if you opt to play at one of the many Playtech Casinos that are on the web, you'll be able to find casino games in Spanish, Italian, French, German, Dutch, Swedish, Danish as well as a few other languages.
Pros & Cons of Playtech Casinos
PROS
The developer has an excellent reputation for producing quality and fair games.
Playtech has won multiple awards over the years for its software, including general software, bingo, and poker.
The company offers a huge range of games, with close to 600 titles in total. This includes lots of slots, table games, live games, and much more.
Many of the Playtech slots include jackpots, with both progressive and fixed jackpots available.
With so many games to choose from, players will always have something new to try out.
The developer's games are licensed and available to play in countries all over the world.
Playtech casinos provide responsible gaming tools and are helped by the Playtech Protect and Betbuddy systems.
CONS
The live game collection isn't as polished as some other developers.
Slot design could be better when compared to more modern developers.
Playtech Casino FAQ
Do US online casinos offer Playtech games?
Yes, you can enjoy Playtech games at US online casinos, including slots, table games, live dealer games, and more. The best Playtech casinos offer a huge range of games to enjoy.
Is Playtech a listed company?
Yes, Playtech is listed on the London Stock Exchange. Its stock price recently hit a three-year high after the company was bought by Aristocrat Leisure.
Does Playtech offer free games?
Yes, all of Playtech's slots and RNG table games can be tried out for free before you play with real money. You can play in demo mode at most Playtech casinos, with only live games not having a free version. 
How many casinos use Playtech software?
Hundreds of online casinos in more than forty different countries all over the world use games or software developed by Playtech. It's hard to count how many casinos use Playtech software because there are so many and new casinos go live all the time. 
Can I play Playtech games for real money?
Yes, as with all casino games, Playtech games are available to bet on. If you're playing at an online casino and have funds available, you'll be able to wager them on the game, potentially winning money if you get lucky. 
Other Popular Casino Game Software Providers