iGaming testing labs ensure that the games you play at a safe online casino, which not rigged, and offer a fair bet. Every legal online casino offers tested games because, without a testing certification, a casino cannot receive a license to operate. Whether this is from one of the individual regulatory state bodies in charge of US Casinos, or one of the main European licenses like the UKGC and MGA.
As crucial as game testing is, it's a topic that most players know nothing about. To tackle this, we'll tell you everything you need to know right here, including:
What a games testing lab is and what they do.
Why gaming testing is essential.
More about the most popular testing labs.
And how to tell if an online casino has been certified as fair or not.
Safe Casinos Tested by Gaming Labs
What are Gaming Labs?
A gaming test lab is an independent laboratory where games testing is conducted. A games test includes simulated and manual gameplay over millions of rounds or hands with the moves and game outcomes recorded.
The data is analyzed and checked for compliance with state laws. If the game is fair, it is certified. However, if the game operates showing an error, in a predictable manner, or not following the advertised payouts, the game is not certified as fair.
For an online game to be fair, it must pay out the amount advertised in the game rules (the RTP) and deliver random and unpredictable outcomes.
While it sounds pretty straightforward, games testing is incredibly complex (hence the lab of computer scientists and mathematicians). The gaming laboratories scrutinize every area of the game, testing for software glitches, licensing compliance, functionality, and that the game is safe (not targeting vulnerable players or encouraging irresponsible gambling). Hence, there's a lot that goes into a games test.
Why Is Games Testing Important?
Without games testing, players would have no way of knowing that the casino games they play are fair and not rigged. They'd simply have to trust an online casino and the developer of the game that everything is above board, no mistakes have been made, and that the game awards wins as expected. Realistically, when real money is involved, this is no small task.
Games testing establishes trust between players, casinos, and licensing bodies. It also ensures that the whole industry remains transparent and in line with the laws of the state. Without gaming laboratories, it would be challenging to ask online players to trust that a website is giving them a fair roll of the dice, especially when you are playing craps!
Who Are the Most Prestigious Gaming Labs?
As the European and worldwide iGaming industry has been regulated for much longer than the US market, that's where most game operators and testing labs are located. Still, as the US market develops, US-based testing labs will likely pop up. Here are two of the biggest names in the testing industry.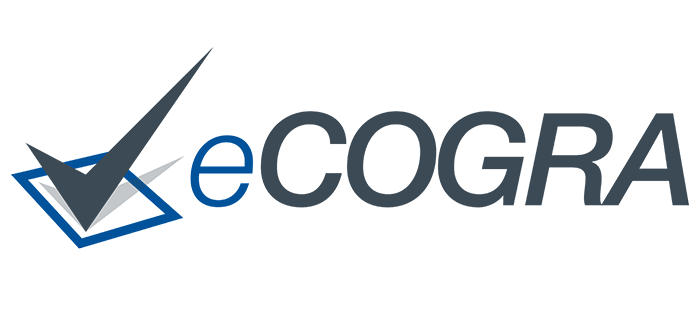 eCOGRA
eCOGRA is the biggest name in the UK and European games testing circles. First established in 2003, games casino software developers like Microgaming and NetEnt, called for its creation, lobbying that players needed more transparency in online gaming.
To date, eCOGRA is the first point of call for the most significant global online casinos and operators, including Bet365, 32Red, 888 Casino, Ladbrokes, NetEnt, and Microgaming. The lab offers both agency tests (game testing for licensing) and self-regulation testing (testing for safety regulations such as preventing fraud and underage gambling). In our casino reviews, we will specify whether they have this endorsement primarily.

Gaming Laboratories International
Gaming Labs International is one of the oldest and most respected gaming labs in the industry. Established in 1987, the GLI mission is to provide world-class testing, certification, and professional services to the global gaming industry. GLI delivers its services to operators, suppliers, and regulations.
Land-based, tribal, lottery, and iGaming regulators in 480 jurisdictions globally go to GLI for testing, audits and to ensure the casinos in their jurisdictions comply with gaming regulation.
How Can I Tell if an Online Casino/Game is Tested?
The fastest way to tell if an online casino or games developer has testing certification is to head to their homepage, zip down to the footer, and check for:
US State Licensing: US licensing laws stipulate that games and online casinos must be audited by the licensing jurisdiction before a license is given. Therefore a licensed casino is a tested and certified gambling site in the USA. The same is true for all US-licensed games software.
Look for the Games Testing Logo: If an online casino has conducted independent testing, they will display the game testing lab's logo at the footer of their casino website or include details of the test certification there.
Gaming Labs FAQs
Is it a legal requirement that US online casinos have independent testing?
For casino game suppliers and online casinos to receive a license to operate in the USA, they must be audited and certified as fair and safe casinos. This is currently completed by the regulator under a service such as GLI's regulator testing.
Why is iGaming testing necessary?
iGaming testing proves that games, software, and online casinos are fair and payout. As such, you can confidently trust that a game isn't rigged against you when playing online. Additionally, games testing is essential because it keeps the whole industry transparent and stakeholders on their toes.
Is it safe to play at an untested/unlicensed online casino?
No, you should never play at an unlicensed casino. These sites do not offer safe and tested games, are not regulated, don't operate within the law, and do not pay taxes. If an online casino decides to evade casino licensing, there's usually a reason for it.
Who are the most popular iGaming testing labs?
Two of the biggest iGaming testing labs are eCOGRA and Games Laboratories International. While there are many more testing authorities, these are the two that most operators, suppliers, and regulations opt to use.