When looking for Baccarat card counting strategies, many sites hardly put your hopes up by stating that card counting in baccarat is a fruitless endeavor. Our team of experts at Casi
When looking for Baccarat card counting strategies, many sites hardly put your hopes up by stating that card counting in baccarat is a fruitless endeavor. Our team of experts at CasinoTop10 are here to tell you otherwise. Yes, admittedly, card counting in baccarat may not bring as many profits as in blackjack but it is certainly worth giving a shot.
Practice Your Card Counting At These Baccarat Casinos
What is Card Counting in Baccarat?
Firstly, you must have a good understanding of the basics of Baccarat Rules in order to get started on card counting in baccarat. On our dedicated page of Baccarat Strategy, you can find several ways of making the most out of your gaming experience. One of the most useful strategies you can use in baccarat online is to learn card counting at baccarat. Here we delve deeper into how to go about card counting for baccarat.
Counting cards is a useful skill as you can predetermine whether the next hand would be to the advantage of either the dealer or the player. When counting cards in blackjack, be it in a land-based casino or an online casino, you need to tread carefully. It is a skill that can effectively add a substantial profit to your bankroll. Yet casinos would be on the lookout for players card counting in blackjack which would ultimately cost the casino quite a bit of money.
When it comes to card counting for baccarat, there is less concern on the casino's part regarding whether or not baccarat can be beaten. You can take it as a sign that in actual fact beating baccarat is not possible. Otherwise, you can shift the ever so slight advantage to your favor and get the edge against the casino when playing baccarat.
Card Counting Facts:
Counting Cards for baccarat only acquires a minute trim of the house advantage over casinos;
You need to have a considerable figure in your bankroll;
Counting cards in baccarat doesn't attract as much heat as in blackjack;
It is a useful skill to have when playing table casino games even baccarat online or blackjack online.
What is the Fascination with Baccarat Card Counting?
If you've seen the 2008 movie '21' by Robert Luketic then you have an idea of what takes place when cards are counted in blackjack. There are several similarities and differences when it comes to baccarat card counting strategies. Baccarat card counting may be a time-consuming skill you will need to practice greatly, however, once you get the hang of it, it can certainly be worth your while.
History of Card Counting in Baccarat
The dilemma of whether or not it's worth the time and effort to count cards at baccarat has been an ongoing question for quite some time. Many casino and baccarat experts have shared their opinion on the matter. Opinions on card counting at baccarat have been given by ED Thorp, James Grosjean, and Peter A Griffin. Several are in favor of this and others are not. The choice is ultimately up to you – the player. One thing that can be said for learning card counting for baccarat is that, as marginally profitable as it may be, it is a useful skill nonetheless. Knowing how to count cards for baccarat is not limited to just this casino game but learning the variations, can also aid you if you wish to play blackjack which could certainly be a beneficial learning curve.
Pros and Cons of Card Counting for Baccarat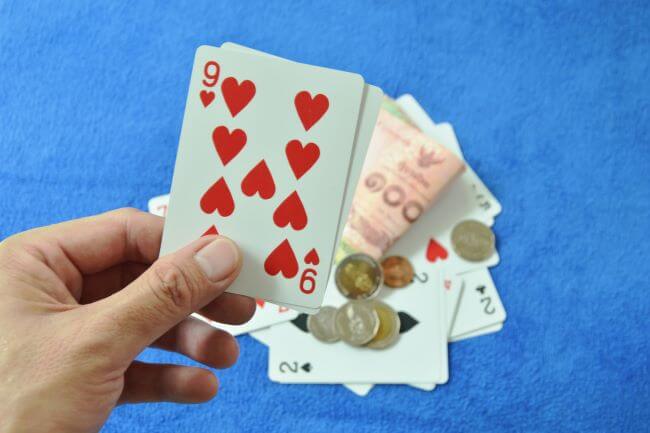 It's important to understand that different types of cheating are frowned upon when it comes to online casinos and in some cases, some methods of cheating such as shuffle tracking, card marking, and edge sorting are considered illegal. The monitoring and the capacity of cheating is slightly different when it comes to online casinos both live casino and automated games. Casinos aren't generally paying all that much attention to players card counting for baccarat which is great since you won't bring any unwanted attention. The advantage of baccarat card counting is the insight you can gain to make more informed decisions on your placed bets.
A Basic Guide on How to Count Cards in Baccarat
The most profitable way to effectively reduce the house advantage in baccarat card counting is when playing baccarat at a live casino. There are two betting possibilities in baccarat and these are either on the bank or on the player. Both have varying house edges. The player bet has a house edge of 1.24% and the banker bet has a lower house edge at 1.6%. If you win the banker bet, the house would take a 5% commission from this which is how the lower edge is effectively accommodating the casino. There are 2 key things you must remember when card counting in baccarat. The first thing is that you should never place a tie bet as the chances are extremely slim of winning on this bet and would mean throwing away money you could have bet elsewhere.
On average, tie bets can occur once between every 9 or 10 hands and as appealing as the 8:1 payout for successful wagers may be, it is generally not worth the risk. The second most important thing to keep in mind before you start counting cards is to find a table which is starting with a fresh shoe. Starting the 6 to 8 deck from the very beginning gives you a more informed ability to keep track of the counted cards and wager on either the banker or the player accordingly.
Techniques in Baccarat Card Counting
Below is the basic process of determining the baccarat card counting values:
Add 1 to your count when either an ace, 2, or 3 is dealt.
Add 2 to your count when a 4 is dealt.
Subtract 1 when a 5, 7, or 8 is dealt.
Subtract 2 when a 6 is dealt.
Keep the count neutral when a 10, J, Q, or K is dealt.
Once you start card counting at baccarat, you have a limit to indicate where to place your bet. You should wager on the banker when the count is 15 or under and you should switch your wager to the player's hand when the count is 16 or over.
More Complex Card Counting Systems
EZ Baccarat Card Counting
In many live dealer casinos, you will find a variation of baccarat called EZ Baccarat. Here you can give a shot to EZ Baccarat card counting. The difference in EZ Baccarat is that the house commission is excluded which means the banker win pays equal to the player win at 1:1. By sticking to the basic EZ Baccarat card counting method, the house advantage is at 1.02% which is certainly better than the player wager in the majority of hands played. This variation of baccarat can have two sides bets you can place which are known as Dragon 7 and Panda 8.
Dragon 7
This side bet pays 40:1 if the banker's hand wins a total score of seven with three cards. The Dragon 7 has a 7.6% house advantage on average which doesn't make the bet feasible for every hand. By using this particular card counting system to be better informed of when to make a bet that would turn profitable. Like with other Baccarat card counting techniques, a 6 or 8-shoe deck would simplify the process. The values for Dragon 7 card counting are the following:
Ace, 2, and 3 are neutral.
4,5,6,7 dealt subtract 1.
8,9 dealt add 2.
9, 10, J, Q, and K are also neutral.
Panda 8
The other side bet beside Dragon 7 is Panda 8 which is very similar. The total score for the player's hand must be eight made up of three cards. The payout ratio is 25:1 and the house edge is around 10.2% which is a significant rate. Like the Dragon 7, placing the bet requires your card counting skills to select when would be the most profitable hand. The values of the card counts vary from Dragon 7. The card count values are:
Ace and 2 dealt, add 1.
3,4,5 dealt, subtract 2.
6,7 dealt, subtract 1.
8 dealt, subtract 2.
9 dealt, add 4.
10, J, Q, K dealt, add 1.
EZ Baccarat card counting for the Panda 8 is much trickier than for the Dragon 7 and the profits aren't as bountiful as for Dragon 7 either. We recommend you stick to the more favorable Dragon 7 card counting system to get a more rewarding sum for your efforts.
Why Simple Count Systems are More Profitable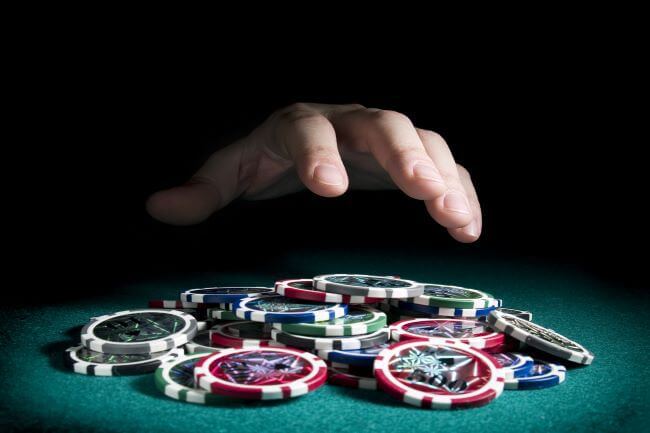 By counting card in baccarat, you can select the most profitable bet to make in the following hands. The mental calculation would show that switching to the player bet as the count increases whereas sticking to the banker bet when the count is low. However, the number of decks in the shoe would make a difference to the count as you would need to divide your count to the number of decks. So if you have a running count which is at 30 with 6 decks remaining, then the true count is 5. If your running count is at 30 and you have 2 decks remaining, then the true count would be at 15. Quite an important difference in card counting for baccarat.
Card Counting in Baccarat FAQs
Is it worthwhile card counting for baccarat?
As this is a debatable question, it can be a time-consuming task with very few benefits. However, if you are interested in trying it out, you certainly have a chance of lowering the house's advantage.
When should I bet on a tie in Baccarat?
As great as the payout may be, it is generally never a smart move to bet on the tie because of the very low frequency of it occurring. 
Is counting cards for baccarat the same as for blackjack?
No, it isn't. Although both blackjack and baccarat card counting shifts the house edge, both casino games have variations in the card counting system.
Is card counting in baccarat legal?
Counting cards is legal, however, it is frowned upon. Generally, casinos are more concerned with card counting in blackjack tables rather than in baccarat.
Become a Baccarat Expert by Counting Cards!
Don't worry if you find all this overwhelming as it certainly can be. Card counting at baccarat would require a great amount of practice on your part. You can get started with your card counting practice by getting a deck of cards and dealing them out while checking your counts. Once you master this, you can head over to try baccarat online for real money to begin reaping what you have sown.