Chicago-based sports betting and iGaming company Rush Street Interactive have agreed to a multi-year co-exclusive deal with data insights, gamification, and technology company GTG Network. The recently announced partnership will see Rush Street offer GTG's iSport Genius data facts and insight.
Rush Street Interactive owns and operates sportsbook BetRivers.com in ten markets across the US, namely: the Pennsylvania casino market, Illinois, New Jersey casino market, New York, Michigan casino market, Indiana, Virginia, Colorado, Iowa, and West Virginia. Thanks to the new deal, the iSport Genius Product is now live in all of these states.
More Casinos To Play With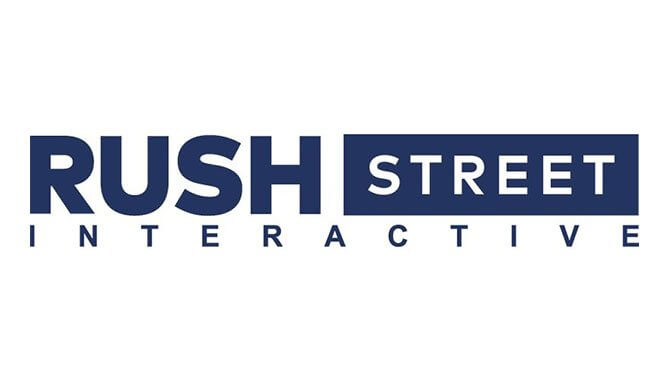 Reactions to Newly Inked Deal
Rush Street Interactive President Richard Schwartz, speaking after announcing the deal, said: "BetRivers is dedicated to offering its bettors a best-in-class user experience, and this agreement with GTG Network ensures our players have the top sports betting information at their fingertips. (PRNews Wire, 2021)
"We have designed our platform such that with a single click, sports enthusiasts can easily access an incredible deep dive of facts to make more informed and educated decisions before placing a bet," Schwartz added.
GTG Network is widely known to develop cutting-edge technology, new casino games, and data analytics. For his part, Nathan Rothschild, co-founder, and head of the commercial at the company said: "iSport Genius has been deployed with operators in Australia, Europe and now the U.S, and the feedback has proved it to be a hugely popular and valuable product for bettors and sports fans alike. We are especially excited about partnering with RSI as they are one of the leading innovators in the industry. Because they own their iGaming platform, they can maximize our product and give BetRivers customers access to our best-in-class betting tips with the click of a button." (iGaming Business North America, 2021)

What New Rush Street – GTG Deal Means
GTG revealed that the co-exclusive deal has seen Rush Street become one of only four sportsbooks in the US that have the right to provide the company's top-tier customer education and sports data information service to users.
By integrating the iSport Genius data on the BetRivers sportsbook, the operator will cover major professional leagues in the US. This will include the National Basketball Association (NBA), Major League Baseball (MLB), National Football League (NFL), and the Professional Golf Association (PGA). Other notable sports that the new deal will cover are the NHL, UFC, and NASCAR. (Florida News-Times, 2021)
GTG's market-leading insights will also allow players at BetRivers to access data on diverse betting markets, ranging from moneyline to totals and other exclusive competition-specific markets.
Fans in the states where this new deal is live can now look forward to a deeper and more fulfilling sports betting experience as their favorite competitions resume.
Sources
iGaming Business North America (2021) – https://www.igbnorthamerica.com/rush-street-interactive-pens-exclusive-data-deal-with-gtg-network/
Florida News-Times (2021) – https://floridanewstimes.com/rush-street-interactive-integrates-gtg-networks-isport-genius-data-products/314507