Progressive jackpot games are some of the most popular games which are played at online casinos today. And this comes as hardly any surprise to us at CasinoTop10 as jackpots are often above the $100,000 mark and also frequently well into seven figures. If you'd like a shot at winning the biggest jackpot of your life, NetEnt Progressive Jackpots come highly recommended by our staff at CasinoTop10. Have a look at our Guide and try one out yourself by signing up to an online casino of your choice.
Best Progressive Jackpot Casinos
Progressive Jackpot Games by NetEnt
Since its launch in 1996, NetEnt has managed to gain its rightful place in the limelight alongside casino giants Playtech and Microgaming. The innovative casino software company isn't only held in high regard because of its regular games that present themselves as profoundly unique and all happen to feature phenomenal graphics and sound, but also because of its online progressive jackpot games. Amongst some of the best NetEnt Progressive Jackpots games are the progressive slots titles; Mega Fortune Dreams, Arabian Nights and Hall of Gods.
Record-Breaking NetEnt Progressive Jackpots Slots Games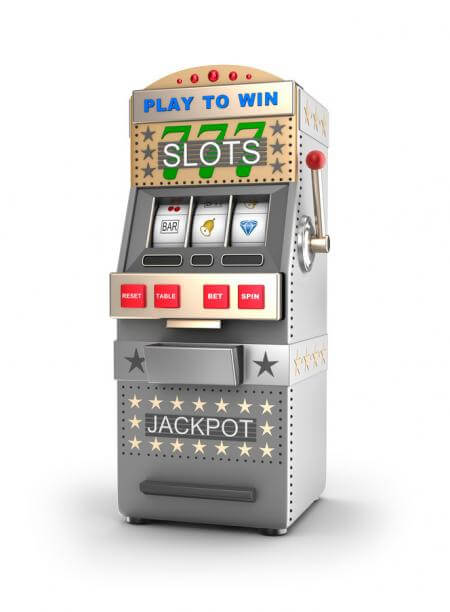 Yet, perhaps our favorite amongst the lot is the progressive jackpots slots game Mega Fortune. This marvelous jackpot game managed to break the Guinness World Record in 2013 when a Finnish 40-year old man from Helsinki managed to generate a win of € 17.8 million win. Although the record was beat in 2015 by mere thousands by UK resident Jon Heywood whilst playing Microgaming's Jackpot game Mega Moolah, NetEnt's Mega Fortune remains extremely popular amongst avid progressive jackpot bettors. You can find a variety of NetEnt slots games with a wide range of slot themes that have enticing progressive jackpots.
Mobile Casino Jackpot Record
NetEnt also made headlines after breaking the record for the biggest Progressive Jackpots win on mobile too in 2015. This was when an unsuspecting Swedish player from Stockholm named Alexander won a €8.6 million in jackpot on the evening of December 2nd 2015.
Network vs. Local Jackpots
NetEnt Progressive Jackpots predominantly come in two different forms. These of course include Networked Jackpots and Local Jackpots. If you have absolutely no idea what the differences are, let's walk you through it. Here are the differences between the two below:
NetEnt Local Progressive Jackpots
Local progressives are perhaps the most commonly found progressive jackpot games found on the net. The prize pool associated to these jackpot games feature NetEnt progressive jackpot games within a specific casino that are linked together. This type of network can include just a few dozen or so machines. Otherwise, it can also include even close to a hundred machines, but this usually differs from casino to casino. Typically, the jackpots which are available on these games do not reach the seven-figure amount. Nonetheless, they still very often run into the thousands.
• Out of the lot, NetEnt's most common progressive jackpot games which fall into this category include Tiki Wonders, Cash Bomb and Gold Rush.
NetEnt Wide Area Networked Progressive Jackpots
Similar to other progressive jackpot games, NetEnt offers networked jackpots which are typically much larger than local jackpots. This is because the progressive jackpot games being offered at one casino are linked to other progressive jackpot games at other online casinos. The prize pools are contributed and shared between various casino sites that happen to use NetEnt's software.
• NetEnt's array of networked progressive jackpots includes Mega Fortune, Halls of Gods and Arabian Nights.
Other NetEnt Jackpot Games Available
Other than Slots, NetEnt has also developed a handful of other online casino games which give avid players the opportunity to enjoy playing popular table games whilst giving them the chance to win large progressive jackpots. Currently, the games available include Caribbean Stud Poker, Keno and Video Poker.
NetEnt's Risk-Free Progressive Jackpots
NetEnt have been pioneers in the casino software development field for 20 years. Perhaps one of the reasons it's had so much success is the fact that safety and security are at the heart of their company philosophy. The casino software company only partners up with the best online casinos that the internet has to offer. So, if you just happen to choose one of the many NetEnt Progressive Jackpots out there to play, you can definitely rest your pretty little head that you're in safe hands.
How do I choose the Best Casino to Play a NetEnt Progressive Jackpots?
When looking for a game to play, you should always be on the lookout to preferably find a NetEnt Progressive Jackpots game with a higher jackpot than the rest. This will indeed grant you a better chance of generating a larger net win. If you don't know how to go about it, we suggest that you have a look at our progressive jackpot displayed on our page here.
How do I win a NetEnt Progressive Jackpot?
Many a seasoned gambler will tell you one thing about playing progressive jackpots, 'No matter how much you bet, there's no guarantee of winning. But playing with a huge bankroll will definitely help your cause.' And we believe this is totally true.
Whilst there is no strategy you can employ to win at Progressive Jackpots, the only thing you can do is bet on max in order to better your chances of winning the flashy jackpot amount. As with all bets you make at the casino, betting on max whilst playing a progressive jackpot game will not guarantee that you win the large prize pool, but at least will at least leave you in the running to possibly generate a win.
Become an Instant Millionaire by playing NetEnt's Progressives
With its casino games being offered at over 100 casinos, it's more than evident that the innovative Swedish casino software developer, NetEnt, has made quite a name for itself in the online casino realm. Its slots games and slot features are wonderful and its NetEnt Progressive Jackpots are not only top-notch, but they're also completely safe. So, what are you waiting for? Go ahead, choose a game and casino from our tracker and you could possibly be the next jackpot winner to be listed in the Guinness Book of World Records!