Playing at an online casino relies on a number of factors, many of which are solely dependent on chance. You can't make the dealer's hand the worst in baccarat or wish upon a jackpot. Because of this, it's essential that you give your attention to matters that are within your control.
There is, however, one thing over which you have complete control: how you handle your money. The easiest way to be ready for your online casino journey is to have a plan for how you'll manage your money.
It's important to remember that it doesn't need to be complicated. Today, the CasinoTop10 Team will give you some tips on mastering online casino bankroll management.
What is casino bankroll?
Some may think that this is a stupid question. Nope. There are no stupid questions. When you gamble online, you need to have a deep understanding of everything there is to know about the industry.
In simple terms: A casino bankroll is the money a gambler has set aside for gambling.
However, this is just the beginning of the definition. While the money you use for gambling is undoubtedly a part of your bankroll, it is not the only factor. For example, if you plan on gambling in a traditional brick-and-mortar casino, your gambling bankroll would also include the money you spend on gas to get there, the drinks you have in the casino, and the food you devour after your successful gambling trip.
Saving on transportation costs is only one of the many benefits of playing video games online rather than in person. Therefore, if you play at online casinos, the only factor counting toward your bankroll is the amount of money you wish to spend on betting.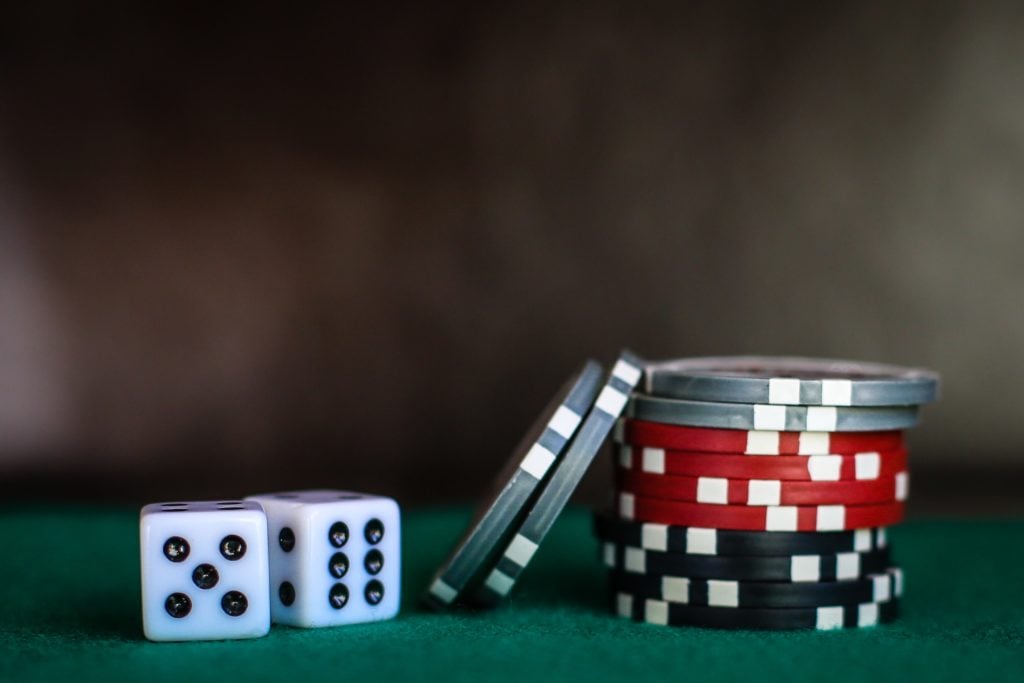 What is the perfect amount of money for a bankroll?
This is a problematic issue because of its inherent subjectivity. Different people will have different opinions. Your bankroll's size will differ based on many factors, such as your living expenses, salary, the games you wish to play, and more.
Your bankroll is the amount of money you plan to spend during a single session of gaming, but there are several reasons why you could decide to initially deposit more money into your casino account. A larger deposit might have qualified you for a bonus, but you may just as well have put in what you need to last you the remainder of the month.
As was already said, the size of your deposit should depend on both how much money you spend and how much extra money you have for gaming. Picture it as the cost of a night at the movies, a play, or a weekend getaway. This means you may now assign a value to your time spent at the casino depending on your expectations for entertainment value.
How much you want to spend on a night at the casino will be determined by your financial situation, other expenses, and your opinion of the value of casino games.
Ask yourself these casino bankroll questions:
What kinds of games am I interested in? Slot spins, for example, are less costly than poker tournaments.
How much do I want to put on the line? The more you wish to wager the larger your bankroll should be.
How much time will I spend at the online casino? The longer you plan on playing the larger the bankroll should be.
Divide your bankroll into "smaller chunks"
After establishing a limit based on your financial situation and playing patterns, you should divide your bankroll based on how and how often you play. If you plan to play often, divide the total into many smaller amounts that can be used every day.
Keep in mind: If you spent all of your money on day one, don't try to borrow any more for day two. This type of behavior can lead to problem gambling.
Bet on the games with the smallest house edge
The games available at a casino vary greatly. The house edge varies depending on the game. A house edge is the casino's advantage over the player. If you compare slots and baccarat, for example, you'll see that slots usually have a much higher house edge.
Know that the larger the house edge, the less likely you are to win. When playing certain games, it might be hard to figure out how much the casino has an edge, and not all online casinos tell players this.
The games with the largest house edge: Slots (1% – 10%), Video Poker ( 0.25% – 10%+), American Roulette (5.26%), Caribbean Stud (5.0%)
The games with the lowest house edge: Craps (0% – 1.41%), Blackjack (0.25% – 2%), Baccarat (1.06% – 1.24%), European Roulette (2.75%), Pai Gow Poker (2.5%)
Slot machine RTPs are notoriously inconsistent, so it may be hard to know what the house edge is in a specific game. Of course, you shouldn't avoid slots! They are the most popular online casino game for a reason—they are entertaining as heck! But you should be aware of the fact that you are far more likely to lose your wager than to walk home (or, well, lock your phone or whatever) with bags of money in your bank account.
For the most bang for your buck, stick to blackjack and baccarat. It's simple to get into them and learn the ropes. Blackjack's goal is straightforward. You simply need to get to 21 before the dealer does, while baccarat's three betting options make it a breeze for beginners to join in on the action. If you wish to learn more about blackjack strategy, read our in-depth guide.
Participate in the Loyalty program
There is often a loyalty program in casinos reserved for the customers that always come back. There are a lot of benefits, like cashback and lower wagering requirements. There are also bonuses and exclusive slots tournaments for VIP players. If you're lucky, you may garner so many points that you're essentially entitled to a free bankroll.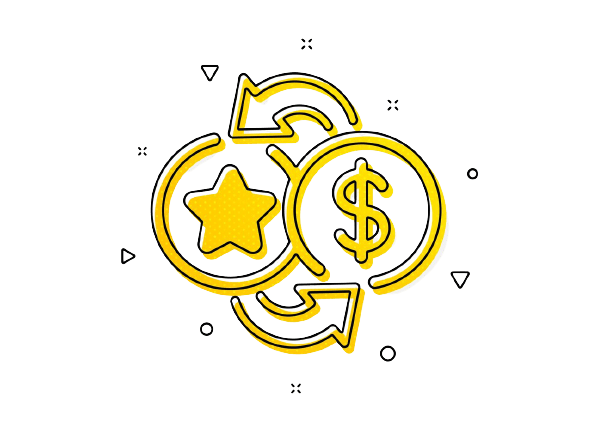 However, if you're playing with a very tight budget, trying to reach the next tier in the VIP scheme may strain your budget more than you can handle. In other words, if you have a higher bankroll, a loyalty or VIP program may suit your needs and give you a better gambling experience, while if you're far from a high roller, it may hurt your finances.
Don't chase your losses
One of the main ways to deplete your bankroll is to chase your losses. When gambling, there's always a time when you seem to hit loss after loss. Tough luck, but keep in mind that this is entertainment and that a losing streak happens to the best too.
To cool your head off, try to take a step back and have a day or two of not participating in any online casino games. Alternatively, you could switch up the types of games you play. For example, if you're constantly losing on slots, you may have better luck playing baccarat. After all, baccarat has a much lower house edge.
Know when to increase the stakes
You shouldn't play with the maximum bet at all times. However, it is certainly interesting to spice things up from time to time. For example, if you're playing progressive jackpots, the ideal scenario is to hit the jackpot when you've placed the maximum bet.
The key is to keep your bankroll in check when you decide to up the stakes. Even though it may be tempting to bet a lot, you should never bet more than you can afford to lose.
Be smart with casino bonuses
Virtually every online casino has a sign-up bonus, a first deposit bonus, or some other kind of welcome package ready for new customers. There are also promotions you can take advantage of every day of the week to get more casino credits.
No-deposit and low-wagering bonuses are definitely worth keeping an eye out for. However, they are very hard to find. In the meantime, check out our casino bonuses page to learn all there is to know about using your bankroll for casino bonuses.
Manage your casino bankroll by gambling responsibly
Even though it can help your casino budget to know which games have the lowest house edge or which bonuses have the lowest wagering requirements, the most important thing you can do to improve your gambling experience is to gamble responsibly. If you want to learn more, read our guide on how to gamble responsibly.
Having self-control and staying on top of your gambling habit is crucial to managing your bankroll.
Set a bet limit
Set a time limit
Know when to walk away
Slow down
Always play sober
Keep track of your play
In addition to being a responsible player, you should also keep track of your gambling patterns. This will help you determine your future budget. You should track how much time you spend, how large your wagers are, and which games you've had the most luck playing.
Casino Bankroll FAQ
What should my bankroll be for the casino?
Your casino bankroll depends on multiple factors. Our main trick for setting your bankroll is to ask yourself how much you're comfortable spending monthly on your gambling habit. Remember that casino games are entertainment that you're paying for with your bankroll.
In blackjack, is your bankroll what you bring to the casino?
In blackjack and any other game, your bankroll is the amount you're spending in the casino. In the online casino, the casino bankroll is the money you have in your account.
What is a safe bankroll for a brick-and-mortar casino?
There isn't one answer to this question, as it's very personal. The amount that you're personally comfortable losing at a casino is the safest bankroll for you. This will be lower or higher depending on your financial situation.
How to build a bankroll in a casino?
To build a bankroll in a casino, you need to play smart. The best way to increase your bankroll is to play games with a low house edge and volatility, such as craps or baccarat.
What are low-volatility games?
Casino game volatility refers to the number of wins a player has in relation to the size of the win. Low-volatility games will reward players with multiple smaller wins. This terminology is reserved for slots. Quick Spin Super Charged 7s, Big Vegas, Cheshire Cat, and Starburst are low-volatility slots.
Which games have a low house edge? 
The games with the lowest house edge are blackjack, baccarat, craps, and European roulette.