We won't try to sugarcoat it here. Gambling every day beyond your means can lead to serious health issues, relationship problems, and financial loss.
This is called problem gambling. The UKCG defines it as:
"Problem gambling is defined as behavior related to gambling which causes harm to the gambler and those around them. This may include family, friends, and others who know them or care for them."
This is why it's crucial to choose an online casino that has certain responsible gambling tools in place, set limits for yourself, and track your gambling habit. In this article, we'll discuss problem gambling, how to stop it, and which measures you can take to be a responsible player at online casinos. Learn how to gamble responsibly today.
How To Spot Problem Gambling
If you experience one or more of the symptoms listed below whenever you gamble, you may have issues with problem gambling.
Gambling beyond your means
Your gaming loss prevents you from paying your living expenses
Taking a day off work only to gamble
Feeling frustrated on non-gambling days
The need to "chase losses," or attempt to recover lost funds as quickly as possible, leading to a cycle of ever-increasing gambling expenditures without an increase in satisfaction
Using gambling as a distraction from problems or stress in one's life
Attempts to stop gambling in the past have failed
Being angry or anxious when forced to cut down on one's gaming budget
Lying to friends and family about your online casino habit (the money and time spent)
Conspiring to keep one's gambling habits a secret from loved ones
Neglecting your family's safety in order to gamble
Putting gambling ahead of caring for one's loved ones, friends, or other relationships
Gambling with money obtained by deception, theft, petty borrowing, or other illegal means
Your personal life, professional prospects, or educational prospects have all been damaged due to gambling
Feeling the need to gamble whenever you feel angry, frustrated, or sad
Suicidal thoughts or depression before, during, or after gambling
Responsible Gambling: Tips and Tricks
Now that you know the signs of problem gambling, let's talk about some measures you can take if you wish to keep your gambling a light-hearted hobby.
Online Casinos Are Entertainment
This is one of the main things to keep in mind any time you make a deposit. Think about spinning the slots, or wagering on tables just like you would about paying for a movie ticket. This is just a fun time! Of course, you're paying for a shot to play a game. That's it: nothing more and nothing less.
Set A Deposit Limit
Sometimes it can be tricky to keep your money management in line. We completely get this. We gamble when we find a couple of minutes spare, and we sometimes make deposits without excessively thinking about it. To keep your spending in check, make sure to use the responsible gambling tools of your preferred online casino.
Deposit limits can be set in your account settings. The limit should make you comfortable and be an amount that doesn't affect your day-to-day life and other expenses. When you go through your monthly limit, you should abstain from depositing any more.
Set A Time Limit
This option is not available at every single online casino. Nevertheless, it's quite handy. Many people can't keep track of time when they're doing an activity they enjoy – the same goes for gambling. Therefore, setting a time limit can be very helpful.
Avoid chasing losses
There will be days when you hit a loss after the loss. This is, sadly, the reality of gambling. When this happens, you shouldn't make more deposits in an attempt to make up for the lost money. If you've read the list above, you'd know that this is called "chasing losses," and it is one of the (less severe) symptoms of problem gambling.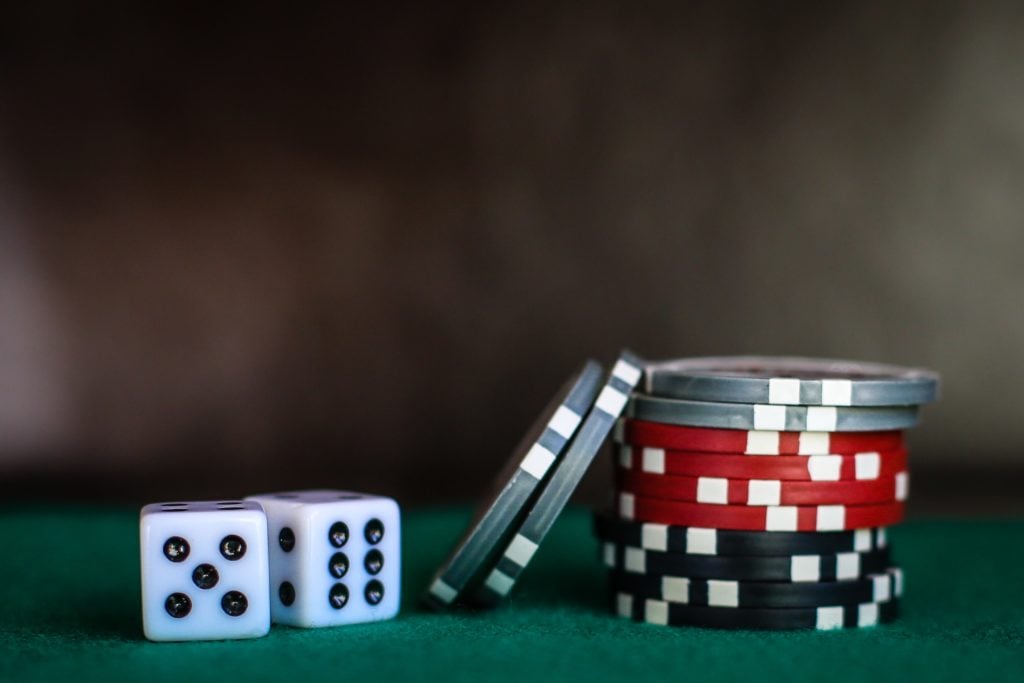 Don't gamble beyond your means
If you can only afford to set aside $10 a month for online casinos, that should be your monthly deposit limit. Don't think about taking your partner's credit card or borrowing money from family and friends.
Only gamble sober
Gambling is a fun pastime and is often done with a drink in hand and friends around. However, if you're under the influence you may be led to make irresponsible choices, such as depositing large sums of money in an online casino and placing huge bets. This is why it's important to only gamble when you're of sound and sober mind.
Don't gamble when you're frustrated
Online casinos are exciting and thrilling. Winning the jackpot will definitely have a positive effect on your mood. However, don't use gambling to escape your negative emotions. Relying on gambling as your coping mechanism may lead to serious problem gambling issues.
What Can I Do To Stop Gambling
Gambling can easily become an addiction. Just like it's the case with other addictions, some people are simply naturally prone to them, but it can happen to anyone if they aren't careful enough. Don't put a huge blame on yourself; instead, take the steps below.
Be Honest With Yourself
To solve any problem, you must first recognize that you have one. The same goes for problem gambling. Acknowledging your issues is one of the harder steps. Once you have admitted to yourself that you aren't gambling responsibly, you should seek help.
Talk To Your Friends And Family
Having a strong support system can be helpful in overcoming any addiction. If you have family and friends you can trust and feel comfortable with, make sure to tell them about your issue. Having an open discussion can help you release some of that emotional baggage. After you've dealt with the initial emotions, you should make a plan to deal with the addiction.
Get Professional Help
Research support groups in your area that are dealing with a gambling addiction. You can also seek online help. Alternatively, you may choose to attend 1:1 sessions with a therapist who can help you overcome problem gambling. Make sure to find a professional who specializes in addiction.
If you don't have the means to afford professional support, there are many online forums you can join and find your support in an open and honest community of other online gamblers. It's crucial that you don't feel alone in this.
Block Your Online Casino Accounts
You can use a service such as GAMSTOP to block your email from thousands of affiliated online casinos. However, not all online casinos work with GAMSTOP. If the online casino you used to frequent doesn't use GAMSTOP but offers its own self-exclusion tool, make sure to activate it. If you're stumped, read our article on how to self-exclude yourself. Further, make it your life's mission not to go to land-based casinos.
Find A New Hobby
If you used to spend a lot of time at online casinos, it can be difficult to find something new to do with your newfound free time. As casinos are really thrilling and give us that adrenaline rush, we suggest you look into a hobby that will have a similar effect. For example, you can join a gym and enjoy that endorphin rush after every workout. Alternatively, try out rock climbing or simply devote your time to your family and friends.
Final Thoughts
We hope that our guide to responsible gambling has helped you in any way, shape, or form. If you manage to manage your gambling habit responsibly from the moment you sign up for an online casino, it's less likely you'll develop an addiction. However, if it still happens, we hope that the resources above have been useful.
Responsible Gambling FAQ
Which casinos advocate for responsible gambling?
Any casino that has a UKCG license has to provide responsible gambling tools, such as GAMSTOP, time and deposit limits, and even "reality checks." The casinos licensed by the Curacao Government or Malta, also have to provide certain responsible gambling tools.
What does "responsible gambling" mean?
Responsible gambling means that you don't gamble beyond your means, chase losses, or have your gambling habit affect your life in any negative way.
What are responsible gambling habits?
Responsible gambling habits include setting a deposit and time limit on your gambling. Check out our responsible gambling tools page to find out more.