Are you tired of endlessly scrolling through social media feeds or binge-watching the same old TV shows? It's time to level up your entertainment game and try your luck with online casino gaming! With the right strategies and a bit of luck, you could turn your spare time into a thrilling and potentially profitable experience. So grab your lucky charm, put on your poker face, and let's dive into the world of online casino gaming!
It's important to note that not all online casinos are created equal, and some may offer a better gaming experience than others. Before diving into the world of online casino gaming, take the time to read casino reviews of different operators and choose a reputable and trustworthy one. A little bit of research can go a long way in ensuring that you have an enjoyable and safe experience while gaming online. So, let's make sure you're equipped with all the information you need to make the most out of your online casino gaming adventure, starting with choosing the right online casino.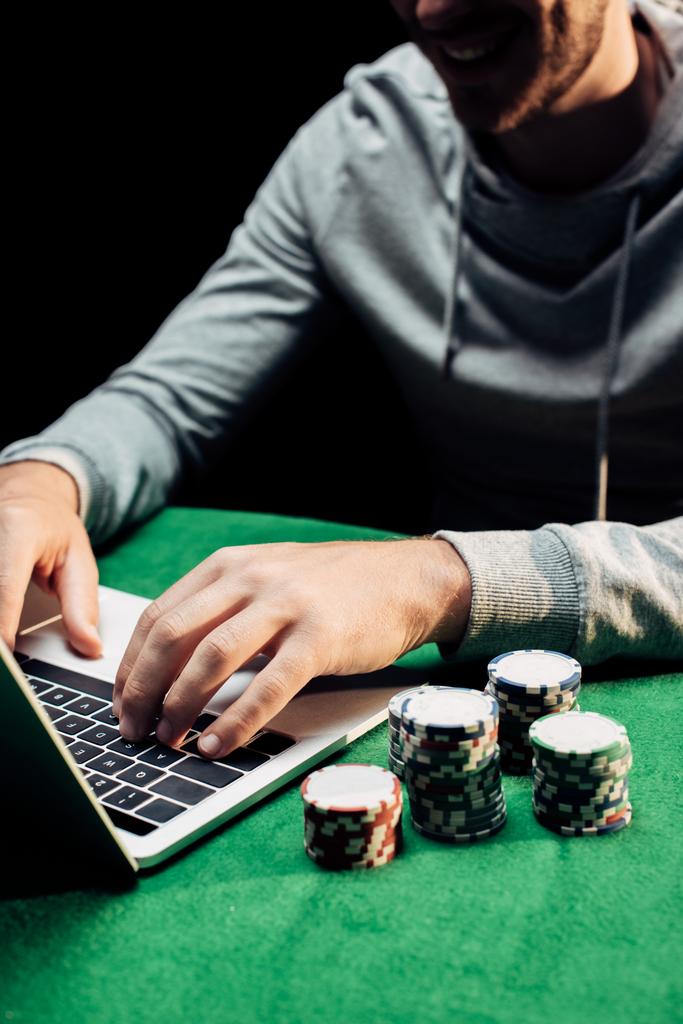 Don't Get Scammed: Choose a Safe Online Casino
When it comes to online casino gaming, the last thing you want is to be swindled by a shady operator. So, how can you ensure that you're rolling the dice with a safe and trustworthy online casino? Here are some tips to keep in mind:
Look for a valid license: A reputable online casino should be licensed by a recognized regulatory authority, such as the Malta Gaming Authority or the UK Gambling Commission. Though many casinos have a Curacao license, you should know that's not one of the best licensing options as players may not have as much legal recourse in case of disputes or fraudulent activity. Additionally, Curacao does not have a dedicated player protection program like some other licensing authorities.
Check for security measures: A secure online casino should use industry-standard encryption technology to protect your personal and financial information. Look for the padlock icon in the address bar to ensure that the site is using a secure connection. Click here to learn more about why SSL encryption is crucial to online casinos.
Read reviews: Before signing up for an online casino, read our casino reviews to have a closer grasp on the casino. Pay special attention to our verdict on the casino's safety, customer service, and payout speed.
Avoid scams: Be wary of online casinos that promise big payouts or use aggressive marketing tactics. If something seems too good to be true, it probably is.
In addition to choosing a safe and trustworthy online casino, it's important to take steps to secure your account. To get started, check out our article on How To Ensure Your Online Casino Account is Secure.
Don't Gamble Your Savings Away
Online casinos are like a box of chocolates – you never know what you're going to get. But there's one thing you can control: your spending.
We all have our limits, and this includes our budget for online casino gaming. Decide on the maximum amount of money you're comfortable losing, and stick to it like you would a strict diet. Just like you wouldn't gorge yourself with cake and ice cream at a buffet, don't blow your entire bank account on a single game. Check out our article on how to manage your casino bankroll to learn more.
Winning big can be exhilarating, but don't let it go to your head like a cheap bottle of champagne. Instead of immediately reinvesting all your winnings into the next game, consider saving some of it for future gaming sessions or even better, withdrawing it to your bank account. It's like stashing some of your bonus paychecks into savings instead of blowing it all on a weekend getaway.
It's natural to feel a bit bummed out after losing money while gaming, but don't let it consume you like a bad breakup. Trying to win back all your losses in one go can lead to even bigger losses and frustration. Take a deep breath, cut your losses, and come back another day with a fresh mindset. It's like taking a break from dating to avoid rebounding with someone you'll regret later.
Remember, controlling your spending while gaming is all about playing smart and having fun responsibly. And who knows, with a little bit of luck, you might just win big without breaking the bank!
Get More Bang for Your Buck
When it comes to online casino gaming, getting more for less is always a good thing. That's why taking advantage of bonuses and promotions can be a smart move to extend your playing time and potentially increase your winnings.
Welcome bonuses
These are the bread and butter of online casino promotions, and they can vary from casino to casino. From free spins to matched deposits, welcome bonuses are a great way to start your gaming experience on the right foot. Just be sure to read the fine print to understand any requirements and limitations.
Loyalty programs
These are like a rewards card at your favorite store, but for online casinos. By sticking with a casino and earning points or rewards, you can unlock special perks like cashback bonuses or exclusive access to games. So, if you've found a casino you like, it's worth considering joining their loyalty program.
Promotions
These are like surprise gifts from the casino, popping up throughout your gaming experience. From seasonal promotions to random giveaways, promotions can come in many forms and offer a chance to try out new games or win extra cash. Keep an eye out for any promotions advertised on the casino's website or through their newsletter. If you're interested in free spins, check out the casinos offering them. On the other hand, if reload bonuses are more your speed, check out our article on them!
Just know this, bonuses and promotions are like a buffet – don't fill up on the breadsticks and leave the prime rib untouched. Use them wisely, and you could potentially get more bang for your buck while enjoying your online casino gaming experience.
Play Smart, Not Hard
Let's face it, we're all in it to win it when it comes to online casino gaming. And while some games may seem like a sure bet, the house always has the advantage. That's why it's important to choose games with a low house edge, so you can maximize your chances of winning.
This classic card game is a favorite among seasoned players for good reason. With a low house edge of around 0.5%, blackjack offers some of the best odds in the casino. Just make sure to brush up on basic blackjack strategy and avoid taking unnecessary risks.
Baccarat
Another card game with a low house edge, baccarat is often associated with high rollers and James Bond. But you don't need a tuxedo to enjoy the game's low 1.06% house edge. Plus, it's a relatively simple game to learn and play. Just have a look at our baccarat rules page and see for yourself!
This game combines the strategy of poker with the fast-paced action of slot machines. And with a low house edge of around 0.5%, it's a popular choice among players looking for a little more control over their gameplay. Just make sure to study the game's paytable and choose a machine with favorable payouts.
Remember, just because a game has a low house edge doesn't mean you're guaranteed to win. But by choosing games with better odds, you can increase your chances of walking away with a win. So, play smart, not hard, and enjoy your online casino gaming experience to the fullest.
Demo Games are Your New Best Friend in Online Casino Gaming
If you want to make the most out of your online casino gaming experience, you need to master the art of playing. And what better way to do that than by practicing with demo games? You can check some of them out right here on CasinoTop10. Simply visit our pages on free slots, or free craps online, and you can discover the whole world of free games right there under your fingertips.
It's like a cheat code for gaming success – you can practice your skills, learn the rules, and perfect your strategy without any pressure. Plus, free games are a fun way to explore new games and discover your favorites. So don't miss out on this powerful tool for leveling up your gaming – give the demo versions a try and become a casino pro in no time!
Quit While You're Ahead (or Even)
We've all been there – you start playing your favorite online casino game and before you know it, hours have passed by in a blur of flashing lights and ringing bells. It's easy to get caught up in the excitement of the game, but it's important to know when to call it quits.
Set a Time Limit: One way to avoid getting carried away is to set a time limit for your playing sessions. Whether it's an hour, two hours, or even 30 minutes, make sure to stick to your self-imposed time limit. This will help you stay in control and avoid losing track of time.
Don't Chase Losses: If you're on a losing streak, don't keep playing in the hopes of winning back what you've lost. This can lead to even bigger losses and frustration. Instead, take a break, clear your head, and come back another time when you're feeling more focused.
Know When to Stop: This may seem like common sense, but it's easy to get caught up in the moment and keep playing even when you've already won or broken even. Remember, the longer you play, the higher the chances of losing what you've won. So, when you've reached your goal, whether it's doubling your initial deposit or hitting a big jackpot, quit while you're ahead. If you notice you can't stop when things get too heated, check out our article on how to self-exclude and take action to take your life back.
Final thoughts
In conclusion, online casino gaming can be a fun and exciting way to spend your free time, but it's important to approach it with caution and responsibility. By following these tips, you can make the most out of your online casino gaming experience while staying safe and in control.
Remember to choose a reputable online casino, set a budget, play games with a low house edge, take advantage of bonuses and promotions, and know when to quit. By doing so, you can increase your chances of winning and minimize your chances of losing more than you can afford.
Most importantly, online casino gaming should be a form of entertainment and not a way to make money. So, play for fun, and don't forget to take breaks and enjoy other activities outside of online casinos. With these tips in mind, you're ready to have a great time at the online casino.
FAQ on How to Make the Most Out of Online Casino Gaming
Can I play online casino games for free?
Yes, many online casinos offer free versions of their games that you can play without risking any money. This can be a great way to try out new games and practice your skills before playing for real money.
How do I know if an online casino is trustworthy?
Look for online casinos with a good reputation, secure payment options, and licenses from reputable regulatory bodies. Read reviews and do your research before depositing money at an online casino.
Are online casinos fair?
Yes, online casinos use random number generators to ensure fair and unbiased results. Look for online casinos that are regularly audited by third-party organizations to ensure fairness.
How can I increase my chances of winning at online casinos?
You can increase your chances of winning by choosing games with a low house edge, setting a budget and sticking to it, and taking advantage of online casino bonuses and promotions.
Is it safe to play at online casinos?
Yes, as long as you choose a reputable online casino that is licensed and regulated. Look for online casinos with a good reputation, secure payment options, and fair gaming practices.