Winning the lottery is a common dream for the majority of people. Most of us have wondered, at least once, what it would be like to actually win the lottery and the immediate question that follows is "What would you do with all that money?!".
Well, the answer may not be as simple as you think. Sure, taking the money and treating yourself with a car you could never afford sounds like a dream come true, but is that really the right thing to do?
The chances of winning the lottery are slim, but if you happen to be among the lucky few and you now have millions in your account and no idea what to do with them, we are here to help you by providing tips on how to get the most out of your lucky circumstances, while remaining safe and not blowing all the money at once.
DO
Keep a low profile
Plan ahead
Invest
DON'T
Brag about winning the lottery
Quit your job immediately
Go on a wild shopping spree
Stage One
During this stage, you'll still be in shock, so it's important to not let the overwhelming sense of excitement take over. Don't forget to doublecheck if you actually won. Once that's confirmed, you must be careful, calm and calculated if you want to cope with the situation in the most effective way possible. Here's what you need to do:
Stay Anonymous
Even though it might be tempting to share your exciting news with the world, this isn't the best idea. The last thing you want to do is draw the attention of strangers to yourself. Instead, try to keep the information to yourself until the excitement wears off a bit, so give it a day or two. After that, you can tell your closest friends and family, but make sure nobody spreads the information to people you cannot trust. 
However, staying anonymous after winning the lottery might be more difficult if your state rules allow the winner's name to be public. In that case, you can do your best to keep a low profile by getting off social media, and acting like you usually would. For instance, don't quit your job or brag to your colleagues, and most certainly don't go around spending large amounts of money on things you usually wouldn't buy.
Read the Instructions
Now, it's time to make sure the money you've won reaches your account. To do this, read the instructions on your lottery ticket carefully, front and back, large and small letters. Get familiar with everything that's written on it, and then sign it. It's extremely important to sign your winning ticket, because the person whose signature is on the ticket, has the right to claim the money.
Also, make several copies of the ticket, in case something happens to the original one. Of course, be careful and keep the original ticket safe since that's the one you'll have to take with you when it's time to prove you're the winner. However, making copies is always a good idea, just to have some extra insurance.
When you complete the first two steps, you are ready to contact the lottery representatives. Then, you'll get further instructions on what to do when it comes to claiming your winnings.
Hire Professional Advisors
Hiring professional advisors is crucial. You'll need an attorney and a tax advisor who will inform you about your legal and financial options and advise you on the best steps to take in order to get the most out of your winnings without running into legal trouble or making risky investments.
For instance, you'll have to decide if you want to take the annual payments, which can help you limit your spending, or the lump sum which means you'll get all the money at once, but you'll also have to pay taxes for the entire sum right away.
These decisions take time to mull over and they're not easy to make without the help of professionals, so make sure you hire legal and financial advisors ASAP.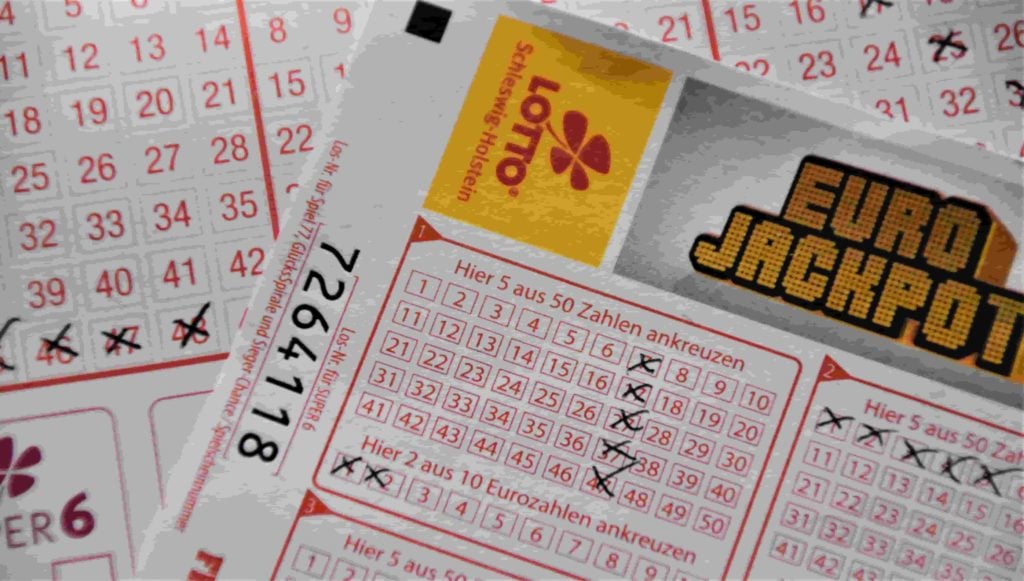 Stage Two
You've won the lottery and claimed your money. Now what?
Well, one thing's for certain. You DON'T want to go out and spend half a million at once because you'll lose the money faster than you've won it. Planning and investing is crucial if you want to secure a better future for yourself and your loved ones, so here are the essential steps to take.
Invest
This might seem like a logical answer, and it is. You've probably heard it a million times before, but investing is crucial if you want to live comfortably throughout your whole life. However, don't rush; make sure you explore investment opportunities and ask your financial advisors to help. The last thing you need is a risky investment, so take your time to choose the right one. Consider making a retirement plan or time deposit since these two options are guaranteed to be safe.
Pay Off Debts
One of the greatest things about winning the lottery is that you can easily make all your debts disappear. Investing money into your future is a fantastic idea as it will bring more income later, but paying off your debts can make your life easier right away.
Whether you have a mortgage, student loans, credit cards, or medical bills, you can pay them all off and enjoy the rest of your money in full. Of course, this doesn't excuse taxes which you'll have to pay regardless, but the less debt you have, the more money you'll save for the future.
Live Modestly
As mentioned before, the last thing you want to do if you win the jackpot is quit your job all of a sudden and go on a shopping spree where you'll spend thousands of dollars on unnecessary purchases. Instead, do your best to keep living modestly. Keep your job, or try working part-time, until you make a decision about what exactly you want to do in the future.
Being wealthy gives you an opportunity to explore different career options since your new life-style allows you to dedicate more time to yourself and your aspirations. This doesn't mean, however, that you should stop working altogether or increase your monthly spending drastically. On the contrary, keep living on budget and keep yourself busy with work or planning your future, so that you don't go and spend your money aimlessly.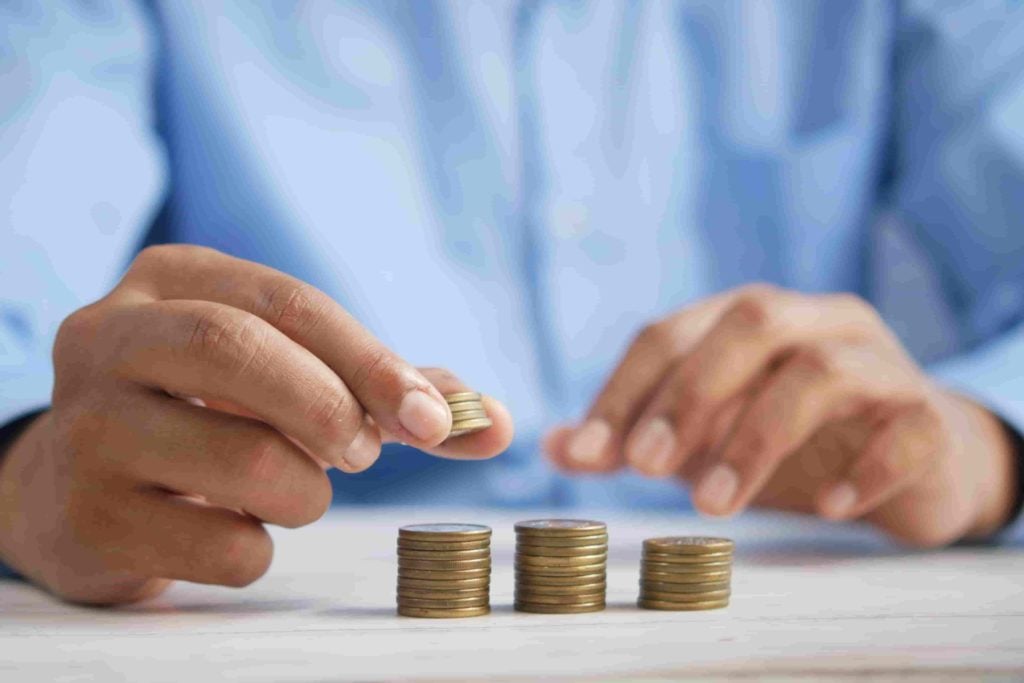 Stage Three
Finally, it's time to relax and enjoy the fact that you've actually won the lottery! Since you'll be more accustomed to being financially well-off by this point, you can allow yourself to enjoy the perks that come with wealth, and treat yourself to some luxury. However, don't forget that you're not alone in the world, and sharing can sometimes feel just as good as spending.
Enjoy Yourself
Winning the lottery shouldn't just be about investing and worrying about the future. Enjoying your new lifestyle is just as important, because you're the one who was lucky enough to win it. Therefore, feel free to treat yourself to a few luxury items you've never thought you'd be able to get your hands on.
Buy yourself a new car or find a beautiful house you've always dreamed of and make it your own. Just make sure not to spend too much at the very beginning or not to get carried away. Otherwise, go ahead and live the dream!
Treat Your Loved Ones
Don't forget your closest family and friends! If they've been there for you and supported you even before you've won the lottery, they definitely deserve something in return. After all, sharing your happiness with others you care about can make you appreciate your circumstances far more than you otherwise would.
This, of course, doesn't mean that you MUST share your money with others. Feel no pressure to pay off somebody else's debts or help them financially just because you happen to be close. However, in case you are considering providing financial help to friends and family, be careful when deciding who you want to help, and how much.
Sharing Is Caring
If you're feeling extra charitable, or you've always wanted to help those in need, you can now finally do that. Consider giving back to your community by donating a certain sum of money to charity or organizing charity events. You can choose a cause you're personally passionate about and make a difference by helping out financially.
Final Thoughts
Yes, the odds of winning the lottery are not particularly high, but in case you've had a stroke of luck, you're now prepared to take the next few steps. Keep in mind that winning the lottery can bring not only happiness but also loads of stress, so creating a long term financial plan is crucial. Everything else is manageable as long as you don't make rash decisions.
For those who haven't won the lottery yet, but like to be prepared for any situation, keep this in the back of your mind – if your lottery numbers match the winning combination next time you check, take a deep breath and celebrate privately. Good luck!
Winning The Lottery FAQ
Can you stay anonymous after winning the lottery?
This depends on the country you live in. Some countries allow anonymity, while others have the rule to publicly announce the winner. However, if you want to avoid people knowing you've won the lottery, you can keep a low profile and only tell your closest family and friends.
Should I get a lawyer if I win the lottery?
Yes, getting a lawyer is a good idea and a great way to get familiar with your legal rights. You should also hire a financial adviser who can inform you about paying taxes, provide advice on your future investments and help you create a financial plan.
If I win the lottery, should I take the lump sum?
This decision depends on your own preference, although it might be a better idea to receive your winnings annually. If you opt for annual payments, you'll prevent yourself from spending too much money at once. However, if you decide to take the lump sum, keep in mind that you'll have to pay taxes on the whole sum at once.
How long after winning the lottery do you get the money?
The period of time you have to wait to get your money depends on the country you're from, but it usually takes up to a month. This gives you plenty of time to think carefully about what you want to do next, and hire professional advisors to help you make important decisions.
How much money should I give to my family if I win the lottery?
There is no straightforward answer to this question. You can give as much money to your family as you wish. However, one thing to consider is who has been there for you before you've become wealthy. That can help you decide on the amount of money you want to give them (or not).