It is common knowledge that the lottery is the most popular game of chance in the world. Millions of people participate weekly by carefully choosing their lucky number combination, and one in a few million ends up being fortunate enough to become wealthy overnight. But how do they know that their combination was the winning combination?
Well, there are multiple ways to check if you've won the lottery and they often depend on whether you bought your ticket through online casinos or land-based casinos. So, let's take a look at all the options available when it comes to buying lottery tickets and checking if you have the winning one.
Where To Check
There are several ways to check if you won the lottery, especially nowadays, as the internet allows us to look for any information we need from the comfort of our home. Here are the most frequent place people tend to turn to when they want to check their lottery winnings:
Television
Newspapers
Lottery Websites
Email
Mobile apps
Television
The most common place to look for lottery results is on TV. This is also the most thrilling way of finding out if you've won because you can watch the number being drawn from the lottery drum in real time. Besides, this way of checking has been a part of the tradition for decades, and so, it still remains a popular way of finding out your lottery fate to this day.
Newspapers
Another traditional way of checking your lottery results is looking in the national lottery newspaper. There, you will find the freshest results, as well as the winning combinations from previous weeks. Nowadays, this type of newspaper is easily accessible through the internet. Lottery players from the UK tend to visit Lottery.co.uk for results, while U.S. players can check their lottery results on USA Mega or Times Union.
Lottery Websites
If you are unable to watch the lottery live on TV due to your busy schedule, you can find out if you won by visiting a lottery website. Each country has their own websites dedicated to showing the winning lottery combinations, both present and past, so you even have a chance to check previous results in case you were prevented from checking them on time. Simply look for "lottery results" in your browser and you'll find a website in a few seconds. These allow you to type in your number combination to see if you had any luck.
Email
Some online casino lottery sites require you to sign up in order to purchase your lottery ticket online. In that case, since the website has your information, including your email address, they will automatically send you an email in case you win the lottery. That way, you don't even have to bother checking your combination; you'll be informed as soon as you win.
Mobile Apps
If you're the type of person who likes to have a separate app for everything, you can also have one for the lottery, too. Numerous lottery providers have their own dedicated lottery mobile apps which allow you to place bets instantly, as well as check your lottery results. This is a more modern solution, but it's a great one because it's quick and easy, making your lottery results just a few clicks away.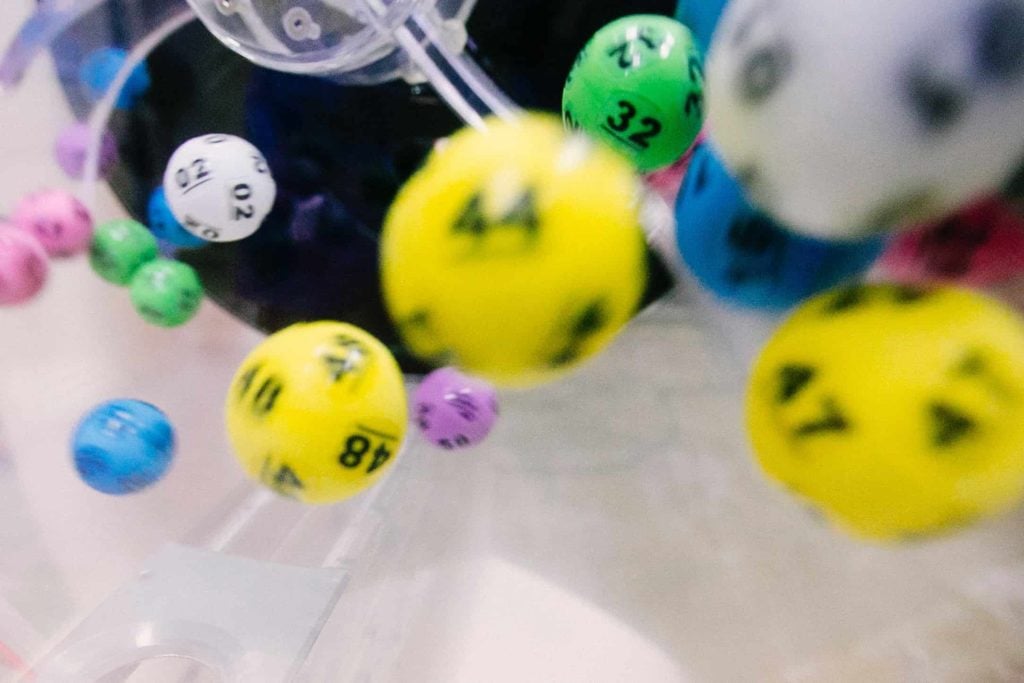 Top 3 Best Online Lottery Sites
Now that you know where to look when you want to find if you won the lottery, we're here to provide you with some further useful information, and what's more useful than knowing what lottery sites rank as the best ones for playing online lottery. Don't waste your time on websites with poor service and low number of payment options. Instead, choose one of these options and gamble with ease.
The Lotter
The Lotter is a well-established lottery website since it's been on the market since 2002. They allow payments via providers such as Skrill, Neteller, Visa, Trustly, and many more. Plus, there are no fees taken out of your winnings.
Players from over 60 lotteries around the world are allowed to play legally on their website and they also have a mobile app for both Android and iOS users. All in all, they have paid out over 100 million dollars in prizes over the years.
WinTrillions
WinTrillions is another great choice if you want to play the lottery online without any drawbacks. They've been operating successfully since 2005 and they offer a lottery subscription to make playing easier for regular participants. They also have a special Boosted Jackpots offer, as well as scratch cards, casino, and sports betting.
They don't have a mobile app, but the WinTrillions website is easily accessible on mobile. Their payment options include AstroPay, Bank Transfer, Skrill, Neteller, etc.
Jackpot.com
Jackpot.com was established in 2016 which is a lot more recent than the previous two, but they have been operating successfully in numerous countries ever since. They're well-known for paying their players directly and not asking for any fees to be paid out. They are focused more on betting on the lottery outcome, but this still allows you to win a huge jackpot prize.
The accepted payment methods include Neteller, Skrill, ePay, PayPal, PaySafeCard, and lots more. Plus, Jackpot.com is a licensed site, so it's fully safe to play there without worrying about being scammed.
Final Thoughts
Finding out if you won the lottery nowadays is definitely much easier than it was in the past. There are loads of options to check your lottery numbers, from TV and live lottery streams, to dedicated websites and mobile apps, you can choose the best option that matches your personal preferences so that you're always up to date with the latest winning combinations.
Now that you're informed about how to check your lottery luck, go ahead and pick one of the best online lottery websites (if you haven't already) and have fun playing the lottery safely, legally, and comfortably from your home.
Lottery Winning FAQ
What's the fastest way to check if you won the lottery?
The fastest way to check if you won the lottery is to open the online lottery newspapers and you'll be able to see the latest results in a few minutes. Another great option is to check via mobile app if you have one, or to visit a trusted lottery website with lottery results for your region.
How to find out if you won the second chance lottery?
You can find out if you won the second chance lottery by following the results on your trusted regional lottery website. Make sure you've registered your losing lottery ticket for the second draw round in order to be eligible for the prize and if you win, follow the instructions on the winning ticket.
What should you do if you win the lottery?
If you happen to win the lottery, the first thing you should do is keep a low profile and contact professional financial help and a lawyer. After that, you can tell your closest friends and family, but try staying anonymous until the money is in your account. Give yourself time and eventually, you'll learn how to cope with winning the lottery.
What's the best website to play the lottery online?
The best online sites for playing the lottery and similar games of chance are The Lotter, WinTrillions, and Jackpot.com. These sites don't require additional transaction fees and offer the best payment options on the online casino market. Plus, they're available in many countries around the world.
What are the chances of winning the lottery?
The chances of winning the lottery are 1 in 292 201 338. Even though the odds of winning are very low, you can increase them by buying more tickets, picking the numbers which were drawn the most number of times or the least number of times, and playing lotteries with a smaller range of numbers.