Playing online slots and table casino games online can seem like an entertaining experience, and it will be for most players. But there are key ideas to remember before you sign up for that exciting-looking casino with the huge welcome bonus. There are also important thoughts to keep in mind to maintain your enjoyment when playing casino games online. It's nothing complicated. Millions of people log in and play casino games every day all across the world. There are ways to maximize that entertainment, and we are here to explain how to do just that with some of our best first-time at casino tips.
Best Online Casinos For Beginners
1 – Manage Your Bankroll & Enjoy Your Experience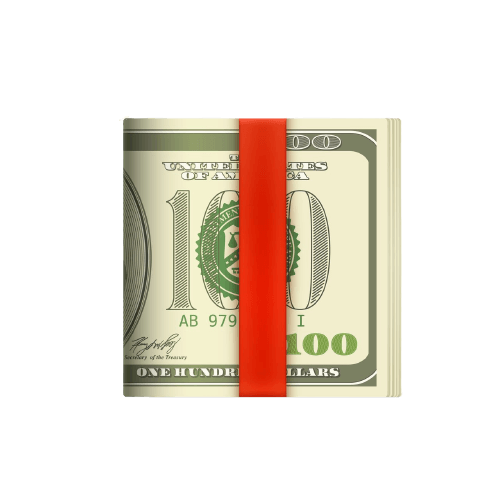 If you were wondering about the best ways to go to a casino for the first time, online or offline, then learning about bankroll management in blackjack, for example, is key. Before you sign up for casino accounts or decide on which welcome bonuses to claim, you need to work out how much you are willing to play with on a weekly or monthly basis.
Now, here's our expert tip. Rather than think about how much you play with, think of it as how much you are willing to lose. Hopefully, you will be winning, but sometimes luck will not be on your side, and so you need to accept that losing is all part of the casino journey.
In short, if you can afford to lose your bankroll, then it won't affect your outlook on your casino experience in the long run.
2 – Only Play at Trusted Licensed Casinos
Playing at trusted and recommended safe online casinos is paramount if you value your money, data, and state of mind. Unfortunately, there are rogue casinos out there, and they will look tempting on the outside. These sites happily take your deposits, but very rarely will they process your casino withdrawals. Save yourself the stress and follow our advice by playing at the best online casinos that payout recommended here at CasinoTop10.net – if we don't recommend it, don't play there. Simple!
3 – Play The Right Casino Games
A typical online casino lobby is home to hundreds, if not thousands of casino games. It's a wonderland of gaming experiences for casino fans. Most players know exactly what they want to play, but some don't have a clear idea and end up jumping around playing games here and there. Suddenly, their bankroll has been drained, and they need to make a deposit again. Understand the pros and cons of each game type (slots, table games, live dealer, video poker) and work out what you want to play.
4 – Enjoy the Benefits of Bonuses & Promotions
One of our best tips for first-time casino goers is to take advantage of casino bonuses and casino promotions on offer. This tip doesn't mean to go out there and claim every bonus you find. Not every bonus is set up the same, and there are good and bad bonuses. Therefore, it makes sense to understand the rules, such as wagering requirements and cashout limits. You'll then be able to determine which bonus is worth claiming. You'll find so many more promotions and bonuses across the online casino environment, such as bonus money, free spins, and tangible gifts such as laptops and smartphones, too.
5 – Learn the Optimal Strategy
If you're a beginner, then there is no need to get too bogged down with the advanced playing roulette strategies, but there are one or two things to keep in mind that will help you from day one. If you enjoy playing blackjack, for example, then there are multiple optimal blackjack strategy charts online. These charts show you exactly how to play each and every hand. Follow the game and check the playing chart to keep your best chances of winning intact. You'll also find sensible bets for games such as online craps and roulette online, so do your research and don't waste your money on uneducated bets.
6 – Practice on Free Games
If your online casino offers demo versions of the games, for example, free roulette or blackjack, then spend some time playing those first. You wouldn't jump in and play your first ever chess game for real money, so the same applies to casino games.
Sure, there is less skill involved in most of these casino games, but it's wise to understand the game rules and make sure you know how the betting options work, too.
Knowledge is king, and don't forget you can play free games right here on CasinoTop10.net.
7 – Break Up Your Gaming Sessions
We all need a break every now and again, especially when playing the thrilling games found in any typical online casino lobby. You can quickly pass a couple of hours without even realizing it. Responsible gambling tools include time-out features that give you pop-up notices to let you know how long you've been playing. Give your eyes a break, and give your bankroll a break, too. The casino is not going anywhere, so break up your sessions and find the right balance.
8 – You Need Luck to Win
Don't listen to anyone or anything that tells you how to "win every time" when playing at online casinos. It is not true, and if it were, the casinos would simply not be in business. After all, casinos were set up to offer entertainment and make money. They would not create a game that the public could "beat" every time. Strategies can help you keep the house edge low, but one of our most important first-time at casino tips is that you will always need some luck along the way.
9 – Always Play with a Clear Mind
Playing with a clear mind may seem like an obvious tip, but think about it for a moment. The big casinos always offer free drinks to their customers. The more they drink, the wilder their betting will become. An online casino has no control over this aspect, so don't make the cardinal sin of playing when under the influence of alcohol or any other substance. Keep a clear mind, and don't throw your hard-earned money away on reckless bets.
10 – Use Responsible Gambling Tools
Responsible gambling is now a big priority on all the top casino sites. Tools that you can use to manage your casino deposit limits, time limits, and loss limits all help make you a better player. The last of our casino first-time tips ties in well with our first one regarding bankroll management. The more you plan and control your sessions, the more you will enjoy the overall casino experience.
Ultimately, if you gamble responsibly, you will be able to gamble for many more years to come. However, it goes without saying that if you stop enjoying the casino experience, then stop placing bets. There are many websites to read and people to talk to if you ever want to discuss your gambling habits or the habits of anyone close to you.