There is a reason gamblers are attracted to progressive slots of recent, and that's because many people seem to be winning massively from them. Top developers like Microgaming introduced the first set of progressive jackpots slots in the mid-90s. Since then, there have been thousands of titles in the progressive jackpot category, and the list continues to grow.
However, what most people want to know is if these games are profitable. They ask if there have been winners or if the system is designed to favor the casino. Progressive jackpots have birthed millionaires from across the world. Every day someone gets lucky, and tomorrow, it just might be your turn.
Speaking of playing to win, why not try out the Arkansas progressive jackpot games if you live around Arkansas. So, if you doubt any winners at all, we have made a list of the most recent winners of progressive jackpots worldwide. You will be surprised how lucky people have been playing these games. So, sit back and read on to find out the lucky winners of Jackpots.
The player won a whopping €19,430,723.60, which has never been won before in this online game.
1.) Mega Moolah Jackpot | €19,430,723.60 | April 2021
Top on our list for progressive jackpot winners who won massively from the famous Mega Moolah slot jackpot. The player won a whopping €19,430,723.60, which has never been won before in this online game. Mega Moolah is a game by Microgaming. So many people have received massive winnings from this game over the years. However, this amount is the latest record high, and this Belgium player was so lucky to get the biggest progressive Jackpot win massively in April this year.
The Belgium player won this game while playing at the Napoleon Sports & Casino with its headquarters in Erembodegem close to Aalst. The Napoleon Sports & Casino is the most reliable online casino and sports betting provider in Belgium. The casino has a strict age requirement pegged at 18 years or older. They offer players a safe space to bet and encourage responsible gambling.
2.) Jungle Tumble Jackpots | $147,000 | June 2021
Bucks County Resident recently won big in June 2021. The player won more than $147,000 in the Jungle Tumble Jackpots online. This game is a Pennsylvania Lottery online game that was recently launched in February. The game happens to be the State's first online progressive jackpot game.
3.) Mega Moolah | €6.5 million | June 2021
In June, an anonymous player won a massive sum of €6.5 million in Microgaming's Mega Moolah Jackpot. The lucky player took away seven figures in this famous Microgaming's progressive slot. This win marked the one hundredth in the history of this developer.
The player achieved his remarkable win while playing the classic Mega Moolah slot at Optibet.com on the 4th of June. Microgaming has paid over €1.4 billion to winners and over €137 million to jackpot winners this year, 2021. The CEO of Microgaming, John Coleman, expressed his delight in seeing that another winner made it big in the Jackpot.
4.) Mega Moolah | €7.2 million | June 2021
So far, Microgaming's Mega Moolah has made a lot of players millionaires. Another anonymous player also got lucky playing this progressive Jackpot at the Optibet website. The player brought home a massive win of €7.2 Million Jackpot. This is the second time a player has won from the Mega Moolah Jackpot at Optibet, making it Microgaming's 101st winner in 2021.
5.) WowPot Jackpot | £15.2 million | April 2021
A lucky player made a massive win recently in April when playing Microgaming's WowPot progressive jackpot at the 32RED online casino site. The player won a whopping £15.2million earning the first-ever win in this progressive jackpot game.
With a bet as low as £0.80, the player became a millionaire, marking the WowPot game's biggest win. This win also happens to be the third-largest in the history of Microgaming's progressive jackpots. The WowPot Jackpot was launched in September 2020. It is an Egyptian-themed slot and is the second title in the four series WowPot Jackpot.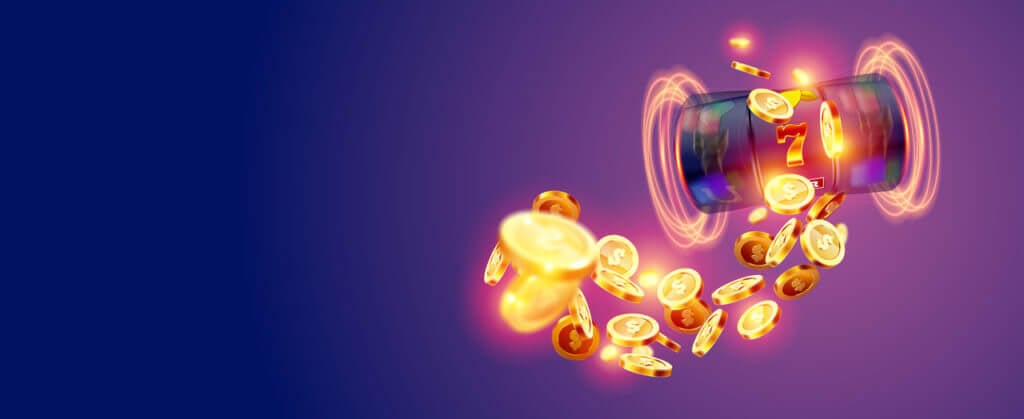 6.) Deal or No Deal Megaways Jackpot | €8.1million | April 2021
A lucky player became a millionaire early this May after Blueprints Gaming played the Deal or No Deal Megaways. The player won a massive €8.1 million on the PokerStars casino site. With only €0.80 stake, luck indeed found this player. The jackpot prize was claimed on the 30th of April when the player reached the Wheel King in the game. This popular game was developed by Blueprints Gaming, an industry giant, in partnership with Banijay Brands.
The total amount won was €8,133,445.23, which is so far the highest ever paid by Blueprint, especially in this incredible progressive jackpot game. Ever since this massive win, players have the confidence that there is a potential to win big from a single spin. This event marked a record-breaking win for Blueprints Gaming.
7.) Millionaire Megapays Slot | £885,000 | September 2021
Just recently, in September, an Ipswich player won £885,000 in the Betfair Casino. He made a low wager of 60p on a single game and won £885,000. The winner was astonished by his win on Betfair Casino and had to check several times to be sure. When asked what he would be spending his jackpot winnings on, he said he planned to get a house for himself and his girlfriend. His massive plans for his win also included jetting off with his partner to Dubai after buying a new car. It feels good to be a winner; well, this player was lucky. You might be lucky too, so why not play some ar progressive jackpot games and try your luck.
8.) Luck O The Jackpot Leprechaun | $3,266,476.20 | September 2021
BetMGM' Luck O, Jackpot slot was won by a winner in New Jersey in September. The lucky winner was a lady to get the biggest progressive jackpot win which is the first-ever in the history of this slot. She placed a bet of just $2 and was very lucky to win the total prize of $3,266,476.20.
When asked about how she felt, she expressed shock after discovering the massive win. She had only just registered at the BetMGM casino three days before she hit the Jackpot. The Luck O' the Jackpot slot is one of several jackpots exclusive to New Jersey players on the BetMGM app. Bet MGM is one of the leading online casinos today and was established in 2018. They host a large collection of games, including slots, table games, and even sports betting.
9.) Hall of God's | €7.6 million | September 2021
Not very long ago, a Finland player hit the Jackpot on the Casumo site. The player won up to €7,595,435. The best part about this is that he only just registered an account on Casumo the previous day. Unknown to him, away about to change his life. It was barely 24 hours, and you can imagine how surprised he would have been. He had won this progressive Jackpot during his playing session in the Viking-themed slot, Hall of Gods. Casumo is one of the leading online casino sites today and was established in 2012. The site hosts up to 11 progressive jackpots and has paid over €35 million on Mega Jackpots.
10.) Empire Fortune | €4.2 million | 2021
While playing Yggdrasil's popular slot at the Wildz online casino, a lucky player made a huge and unexpected win of €4.2 million. The player met his luck while playing Empire Fortune, a progressive slot that Yggdrasil released in 2016. The slot is one of the most popular jackpots played today, including the Joker Millions by this developer. The two games have paid out over €39.5 million in the Jackpot in recent years.
The Empire Fortune jackpot is a very engaging game with a special bonus game that comes in a 3D wheel of fortune. Also, Wild Casino did not fail to express its congratulatory message to the winner of the Jackpot.
Conclusion
Most gamblers focus on playing progressive jackpots because of their massive payouts. Most software developers have a line of games that offer progressive slots. The Mega Moolah Jackpot has so far recorded the highest Payouts. There are a lot of these games available for Arkansas residents who want to play at USA online casinos.
A lot of people all around the world have benefited from progressive jackpots. People become millionaires in a twinkle of an eye and when they least expect to win. You could be a winner, too, if you sign up with a trusted online casino today. Many have won in less than 24 hours after they signed up. Winning on casino games does not take years, but if you are lucky, you can win the biggest progressive jackpot win on a single bet by playing any of the Arkansas progressive jackpot games online.
References:
CBS Philadelphia, 2021
PRNewswire, 2021
KTNV, Las Vegas 2021