The Paroli Betting System is one which has been praised by many a gambler. The positive progression scheme, which is sometimes also referred to as the Reverse Martingale system, was designed to be used on even money wagers and focuses on raising your wagers when you manage to generate a win. Learn all about the Paroli Betting System in depth below!
Practice Paroli At These Casinos
What is the Paroli System?

Paroli is a tried-and-tested, positive betting system that aims to increase the chances of growing your profits by taking advantage of winning streaks. The Paroli Betting System is over 100 years old and was first used at one of the casinos in the gambling mecca; Monte Carlo. It has since become one of the most used strategies in the world even amongst all of the other craps strategies. The system takes its name from the Latin term 'par' meaning "one that is equal". Victor Bethell, the father of this betting system, stressed in his book 'Monte Carlo Anecdotes' (1910) that the Paroli Betting System is a direct progression wagering system that works in reverse to the Martingale system. In fact, the betting system is sometimes called the Reverse Martingale system. In essence, Paroli seems to merge some of the elements of the Martingale System and Anti-Martingale system into one. Fundamentally, its two main purposes are to generate small wins consistently and to avoid the risk of huge losses. Other positive progressive betting systems that operate in the same way include the Reverse D'Alembert System and the Parlay Betting System.
Facts about the Paroli System:
This system is a positive progression betting system;
The player is directed to double his bet when a win is acquired;
Adherents of the system place 'flat bets' when they experience a loss;
Paroli does not require a substantial bankroll;
When Losses occur they are generally small;
Table limits do not pose as a hindrance when using the Paroli system;
It's best used in casino games of luck which have even chances, such as Roulette, Baccarat.
The logic behind the Paroli Betting System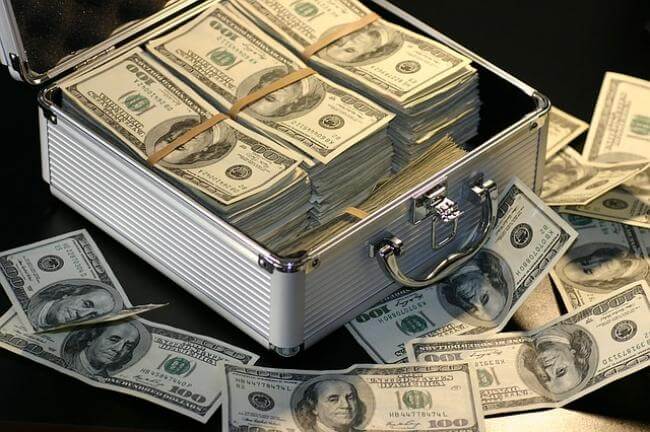 The Paroli Betting Strategy runs on the foundation that both wins and losses come in streaks. Hence, the assumption here is that players can maximize their profits by wagering a higher amount during winning streaks and decreasing their bet to their decided base bet during losing streaks. Moreover, the Paroli betting system guarantees that no more than a single unit is risked in the process of betting. Basically, this is due to the fact that larger bets are made possible by units which are won from the house. Fundamentally, each time a series of three wins occurs, the profit is seven units. So, this serves to cover any small losses made.
Which casino games can the Paroli Betting System be applied to?
The Paroli Betting System can be applied to all casino games. Yet, many gamblers who favor the system apply it to games of chance. These include:
However, the majority of Paroli fans will tell you the system works best when employed to Roulette and Baccarat online.
How to use the Paroli Betting System
Using the Paroli Betting System is a piece of cake and doesn't take too much time to learn. If you've never used it before, let us break it down for you. Have a look at our clear-cut rules below!
Rule 1: Decide on your base stake
In order to use this betting strategy effectively, you must have a fixed base stake which is known as 1 unit. Ultimately, when deciding what your base stake should be, you should take your bankroll into proper account. For example, if your bankroll is just $500, it would be utterly ridiculous to choose a base stake which is $50. Instead, go for a base stake of $1 or $5 depending on what the minimum betting amount of your game of choice is. On the other hand, if you're a high roller with a bankroll of $10,000, you can easily go for a base stake of say $50 or $100.
Rule 2: Double up after a win
Once you've managed to generate a win, you should double up. So if you've chosen a base stake of $10, your next wager should be $20. Moreover, if you manage to acquire another win after that, you should double it again. So, if you've won $20, you'll then be required to bet $40.
Rule 3: Stop raising your bets after 3 consecutive wins
After 3 Consecutive wins, you should stop doubling your bets when following the Paroli System. Go back to wagering the amount you decided would be your base stake.
Rule 4: Bet your base stake after losing
After you've lost a round whilst playing your game of choice, you should then lower your bets back to the base strake you had decided upon before you started playing your chosen game.
An example of the Paroli System when used in Roulette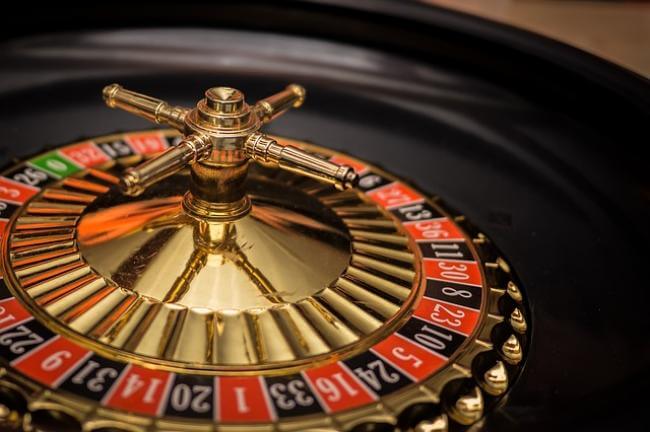 In order to fully understand the Paroli System, we at CasinoTop10 think it's best to illustrate it in an example. For this particular example, we have employed the use of the Paroli System when playing Roulette. Let's say you decide to place a bet of $10 on red before the dealer spins the wheel. If the ball lands on red once it's spun, it will result in a win on your part. So, provided that you're adhering to the Paroli System, you'll need to double your bet during the next round. Thus, if you've bet $10, your next bet will have to be $20. In hindsight, you'd be placing your base stake along with the money you've just won. If you manage to secure a win the second time around, you'll then need to bet double again. So, you'll be placing your base stake along with your winnings. Hence, you'll have to bet the amount of $ 40 this time around. Provided that you manage to generate a win a third time, you'll once again have to place a bet which is double which will this time amount to your base stake as well as your winnings. Ergo, a total of $80. Adhering to this method will mean stopping at your 3rd win, even if you do win again. But it will also mean that you've managed to pocket $160 just from betting $10. Nevertheless, if lady luck isn't on your side and you do happen to lose in-between for example on your second try, it won't cause you to go through a massive ordeal. In hindsight, you would have only lost your base stake.
Paroli Bets which work best in Roulette
The Paroli System can be employed both when making inside as well as outside bets. However, it usually works best when placing bets on the outside of the Roulette table. Betting on 'Red', 'Black', 'High', 'Low', 'Odd' and 'Even' presents you with the opportunity of benefiting from an even chance to secure a win.
Is this system worth using? – CasinoTop10's Verdict
Believers of the well-known system are of the view that the Paroli betting system is far more consistent than its negative progression system counterpart; the Martingale System. Why? Let us explain below!
Paroli vs. Martingale
The Paroli System is often compared to its negative progression counterpart; the Martingale system. Whilst the Martingale betting system rests on the hope that consecutive losses can't last too long, the Paroli betting system, in turn, rests on the hope of consecutive wins. Overall, Paroli is perceived by its adherents as less risky. This is due to the fact that large bets are made using money won from the casino rather than a sacrificial bet from the player's own bankroll. In contrast, followers of the Martingale System use up their own money in order to place large bets after losses. The conventional Martingale system is known for being a negative progression system which most often results in more losses than actual wins.
Paroli – An Aggressive Approach to Betting
With its doubling on stakes after a win, Paroli emerges as a betting system which is somewhat zealous. In effect, its enthusiastic approach to betting the system can be quite dangers. But bear in mind that sometimes this type of aggressive betting can be somewhat well worth the effort!
The Advantages and Disadvantages of Using the Paroli Betting System
Advantages of Using Paroli
Very simple to learn.
Does not require a huge bankroll.
Takes advantage of Hot Streaks.
Provides the potential for consistent small wins.
The Paroli Betting System does not chase losses.
Minimizes the risks of suffering financially after large losses.
Disadvantages of using the Paroli System
Only generates short-term profit.
Does not always help in generating wins.
Your bankroll can decrease quickly.
Try out the Paroli System by playing one of our Free Games!
If you're not sure if the Paroli Betting System is worth implementing, try it out for yourself by playing one of our Free Casino Games!
Use the Paroli System at a Real Money Casino
The Paroli Betting System is probably one of the safest strategies you can use when gambling at a casino. If you're one who enjoys using a structured way of betting, this may be the betting strategy for you! Its appeal comes from the fact that the system is a positive progression system which inherently means that your losses will not be so great overall. If you'd like to try this betting system out for yourself and play for real money, we recommend choosing an online casino from our list of ranked and reviewed casinos in order to get the best bonus deal to increase your bankroll! Go on, you know you want to!