Many well-known negative progression betting systems have their positive progression counterparts. The Reverse D'Alembert Betting System qualifies as just one such kind. It's the direct opposite of the famous D'Alembert system. If you'd like to learn how to implement this method of betting, have a read through our full guide. Then test the theory for yourself by signing up to one of our casinos below!
More Casinos To Take Your Pick From
What is the Reverse D'Alembert system?
The Reverse D'Alembert betting system, which is also known as the Contra D'Alembert betting system, takes its roots from its original counterpart. However, is the complete opposite in nature. The D'Alembert betting system was birthed by the mathematical genius Jean Le Rond D'Alembert and takes its name from its creator. The system in its original form depicts that successes and failures will ultimately balance out which ultimately is indicative of the fact that this theory rests on the 'Law of Equilibrium'. When following the D'Alembert betting system, you're urged to increase your stake by one unit after a loss and reduce your stake by one unit after generating a win. Yet, when you opt to implement its reverse cousin instead, the betting system will urge you to do the opposite. That is to decrease your bets after a loss and increase your bets after a win.
Facts about the Reverse D'Alembert System:
This method of betting is the reverse counterpart of the D'Alembert betting system;
The Reverse D'Alembert System is a positive progression betting system;
It can be used with a small bankroll;
Bets are increased when a win is generated and decreased when a loss is made;
Focuses on even money bets;
Implementing this method does not impact your game of choice's odds;
The Betting Sequence is easy to remember 1-2-3-4-5-6-7-8-9-10-11-12.
The Logic Behind the Reverse D'Alembert Betting System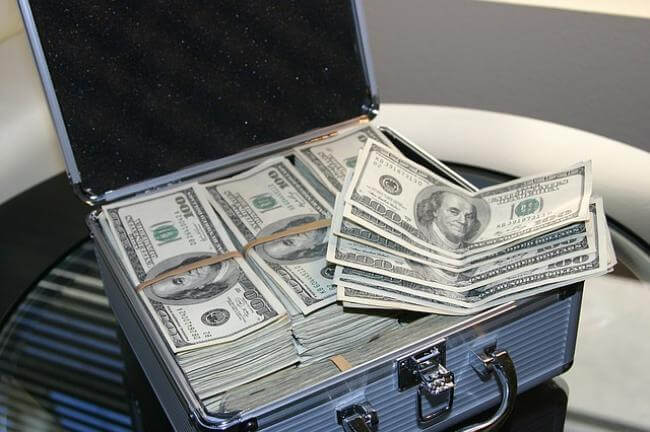 The theoretical concept behind this betting system relies on the balance of successes and failures. This is done over a series of events whilst a player is enjoying his game of choice. Similar to other positive progression betting systems such as the Paroli Betting System and the Parlay Betting System, the concept behind the Reverse D'Alembert strategy is to reduce the amount of money risked whilst granting profits the ability to be enormous. This is provided that lady luck is on your side. This system is one which can be used with a relatively small bankroll if a large one is not available. Which casino games can the Reverse D'Alembert Betting System be applied to? So, you're probably wondering 'Can this betting system be implemented when playing any casino game?' Well, let us give you the answer to your question. This betting system is most commonly used when playing Online Roulette, Baccarat, online Blackjack and Craps (check out our guide on online craps strategy to see which other strategies you can employ to maximize your bankroll). Yet it can also be used when playing less popular casino games such as Pai Gow Poker and Caribbean Stud Poker.
How to use the Reverse D'Alembert Betting System
If you've never used this betting method before, have no fear as we've broken down the rules for you. Take a look at the different rules below:
Rule 1) Set your Base Stake
Before you start using this betting system, you'll need to decide on your base stake unit. As a rule of thumb, we recommend using 2 to 5% of the amount of money in your bankroll that you're prepared to lose on each gambling session.
Rule 2) Start betting using One Unit
Each time you begin a betting cycle using this system, it's always important that you wager one base unit first. Ergo, if you decided to use $5 as your base stake, you should bet this initially.
Rule 3) Bets only increase after a Win
On the contrary to the D'Alembert system, using its reverse counterpart will entail betting only after you win. This is what makes the system a positive progressive one. So, if you manage to win your base stake should then be doubled to $10. If you manage to generate another win, your wager should then be $15 and so on. This rule applies on each bet you place when playing your selected game.
Rule 4) Stakes Decrease after a loss
Provided that you experience a loss, you should aim to decrease your wager by one unit. So for example, if you lost your bet of $15, your next wager should be $10. Then if you lose again, your bet should go down to $5. Provided that you lose again, your bet should remain the same as your basic stake for the next wager.
An Example of the Reverse D'Alembert System when used in Roulette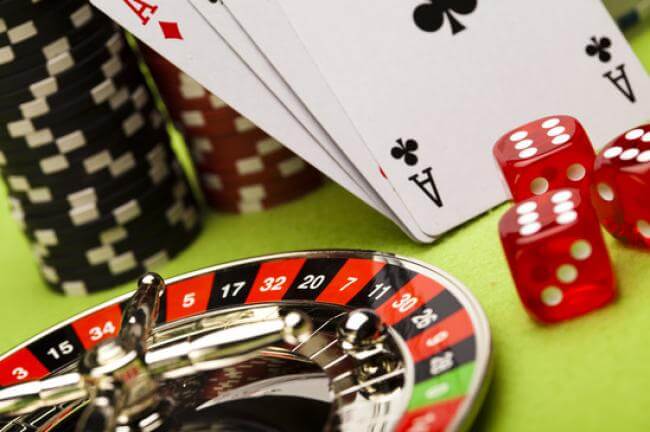 Part of fully comprehending how to use the Reverse D'Alembert strategy is reading about or watching an example of someone using it. For this example, we are going to take the betting system when applied to a game of Roulette online. Read an example our betting expert kindly penned for our CasinoTop10 readers below!
On loading the game, you should take two things into account – the size of our bankroll and the minimum and maximum table bets. Let's say you have a bankroll of $1,000 and you're prepared to sacrifice half of it but want to enjoy the game for as long as possible at the same time. So, in the end you settle on a base stake of $10.
Once you've placed the ante on the table, you should then select an even bet. Say you decide to bet on black by clicking on the black compartment on the outside of the table. Then you hit the 'Spin' button and wait for a result.
Provided that you've been successful and managed to generate a win, you should then doubled your bet to $20, placed it on black again and once again hit spin.
On the third try, you should then triple your base stake. So, that leaves you wagering the amount of $30 and placing it on another compartment on the outside table. Say you go for red this time and manage to win again, your casino chips will kept staking up.
You will then have to undergo the same process of increasing your bet by one unit when it comes to your fourth bet. Say you bet $40 (4 units) and experience a loss this time. In effect you will then be down by $40. So in order to minimize your losses, you will decrease your bet by one again. So, it's back to 3 units with an equivalent of $30. After this, if you manage to win again, you'll have to bet $40 in your subsequent round. So, as you can see this betting strategy can indeed prove to be lucrative but is not always so. You will experience ups and downs whilst playing this casino game which is totally dependent on luck.
Is this System worth using? – CasinoTop10's Verdict
Let's be realistic here, even if you do decide to use a betting strategy, your odds whilst playing any game of chance will not change. This of course is unless you happen to be wearing your lucky red underwear whilst you're playing a game of your choosing and manage to experience a long winning streak. Yet, the chance of this happening is always quite slim. So, you most probably will have a few losses. The house edge is always present; otherwise casinos would go out of business, if the house advantage ceased to exist. With that said, sometimes implementing a betting strategy can be well worthwhile. But this is always dependent on whether you're lucky or not.
D'Alembert Vs. Reverse D'Alembert
Given what's been said, before deciding whether or not to use the betting strategy you should always evaluate the system's advantages and disadvantages. Yet, we will say this in regards to using the Reverse D'Alembert betting strategy as opposed to its reverse counterpart- whilst using the original D'Alembert strategy will cause you to suffer from losing a lot of money provided that you experience a long losing streak, the Reverse D'Alembert strategy will not be so detrimental to your bankroll. So, always opt to use this strategy instead of its cousin as to minimize your potential losses.
The Advantages and Disadvantages of Using the Reverse D'Alembert Betting System
Advantages
Simple and easy to implement.
Has a memorable betting sequence.
Large wins, small losses.
Disadvantages
Has no effect on the odds of the game.
Does not always generate a win.
Try out this System by Playing one of Our Free Games!
If you're still in doubt about whether you should use this betting strategy or not, you should test it out for yourself by playing one of our free games. We recommend our Free Roulette 3D game which can be played both via desktop as well as mobile.
Place Bets using the Reverse D'Alembert System and start winning!
The Reverse D'Alembert betting system is one to try at the casino. Its positive progressive nature allows you as a player to maximize your wins and minimize your losses. If you'd like to implement a structured way of betting, the Reverse D'Alembert Betting System is the way to go. However, our word of advice to you is – don't bet on winning by simply implementing it as it's mostly a matter of luck. If you'd like to play for real money whilst using this strategy, you should go ahead and choose an online casino to play at and start placing your chips on the table!