Every week this year, we've ensured our readers get the latest update from their favorite casino software developers and the latest slots to play. Going forward, we will be talking about the new slots that are set to be released in the upcoming month. Could there be a progressive jackpot up for grabs?
Like always, we have the best collection of brand new slots. We are looking forward to this November, and it promises to be a great time for all casino lovers. The new slots we are expecting are from both renowned and new developers in the industry. We have games from developers like Yggdrasil, Stakelogic, Booongo, Swintt, and Booming Games. November will be an exciting month – we can already tell that by looking at these upcoming releases!
Our Favorite Slot Casinos
New Slots To Check Out in November
Like we already mentioned, we have new titles that are yet to be released and which will be officially launched in November 2021. The new slot titles from Yggdrasil Gaming, Booming Games, Swintt, Booongo, and Stakelogic will be inspiring. Let's take a closer look at what players should expect from these new and entertaining games.
Rock n Ways XtraWays Slot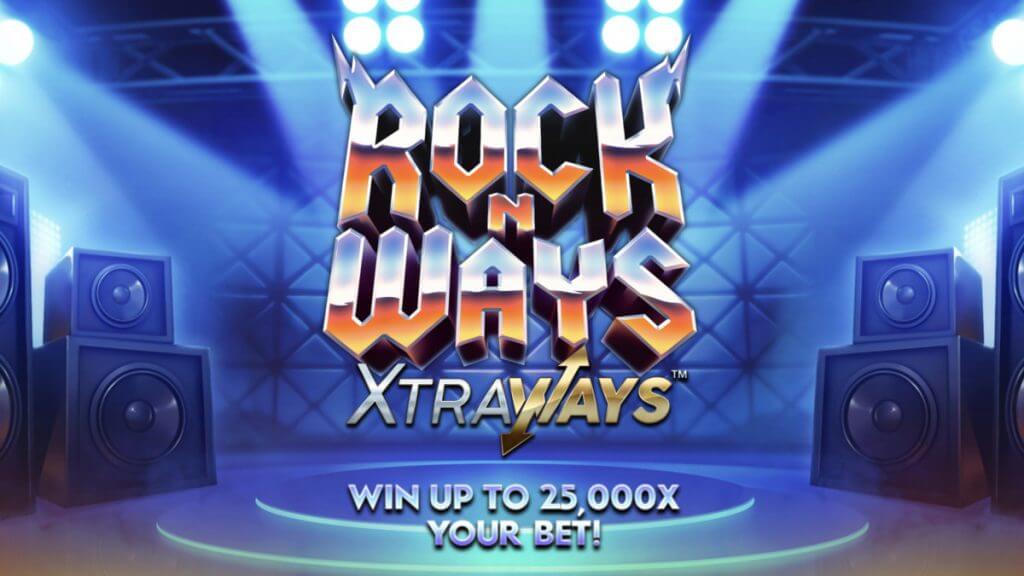 Rock n Ways XtraWays is another exciting game we expect to see in November. This is also another slot game to be released by Swintt and like we already mentioned, the graphics should be amazing. The new slot will be available on the 25th of November. Even though it is a long wait, we know it would be worthwhile. We are also aware that the game will be available on both PC, mobile, and tablet devices.
From what we have gathered so far, the Rock n Ways XtraWays slot will be musical-themed. The game promises players many ways to win. We say this because 262,144 paylines are a lot, so players should expect decent winnings from this slot. Also, looking at Swintt's recent launch in the Lone Rider, we expect that this game will carry the same energy.
On the bright side, this slot has an average RTP of 96.13%, and according to Swintt, the RTP will be in three levels. So, the returns will be between 92.07%, 94.02% and 96.13%. The Rock n Ways Xtraways Slot will be set on a five reel layout and players should expect to get maximum winnings up to 26,541x their stake. This slot promises to be super rewarding and entertaining, especially for players who want to win big.
| | |
| --- | --- |
| Number of Paylines: 262,144 | RTP: 96.13% |
| Min Bet: 0.20 | Max Bet: 100.0 |
| Max Payout: 26,541x per spin | Software Provider: Swintt |
Mighty Gorilla Slot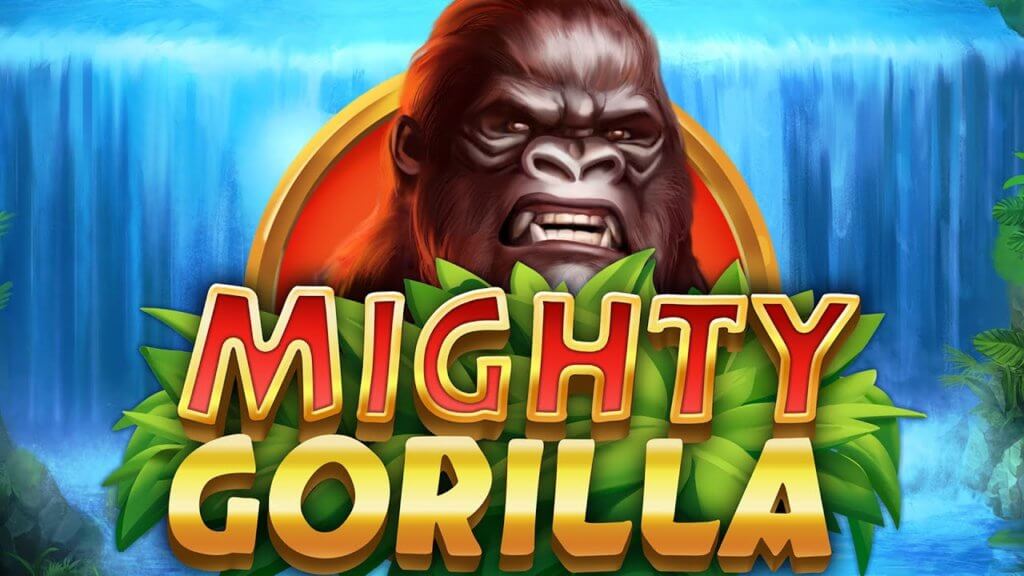 The Mighty Gorilla Slot will be coming very early, on the 4th of November by Booming Games. They already announced this release, and we expect it will be very entertaining. Booming Games has promised that this slot will have a large game area and many winning chances. Like the name of the slot implies, Mighty Gorilla Slot will be a jungle-themed game. The slot has a creative storyline where two explorers will face a gorilla that appears on the reels.
This Booming Games slot features a 6-reel layout design and gives players up to 50 ways to win. Although the RTP is yet to be announced, we expect that the returns will be good. Booming Games is one of the reliable software developers in the industry.
They have an extensive collection of slots, including 3D animated slots. They currently have up to 181 slots released since they were first introduced in 2014. Booming Games software used the latest HTML5 technology, allowing players to access their games on all mobile devices and tablets.
| | |
| --- | --- |
| Number of Paylines: 50 | RTP: Unknown |
| Min Bet: 0.20 | Max Bet: 20 |
| Max Payout: 12,500x | Software Provider: Booming Games |
Gold Express Slot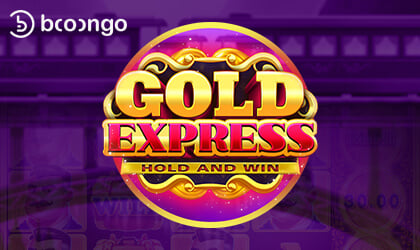 There are many features to expect from this slot game from Booongo. It comes with a suitcase Wild which would appear on reels 2 to 5. Although this won't form a direct winning combo, it will replace other reel symbols, so you still get to win.
The slot also features a Train scatter, which displays a locomotive train with golden steam. When you land the first two scatters, you get eight free spins. You also get another 8 free spins round when you land 3 scatters again.
In the Gold Express Slot, players can make a minimum wager of $0.20 and a maximum of $60 per spin. The game comes with lots of prizes, and you can stand a chance to win a jackpot up to $120,000.
The Gold Express slot by Booongo will be set on 5×4 reels. Although the release date has not been specified, there is quite a good deal of information on this slot. The game will have up to 20 paylines and a Grand Jackpot where you can win up to 2000x your stake. The slot comes with fixed jackpots including the Major, Mini and Minor jackpots. The Gold Express slot will also come with Hold & Win respins, including high-paying scatters, wilds, and many other bonuses.
Playing the free spins also comes with bonuses – you may be lucky to find the Power Wild, which comes with 2x or 3x multipliers. Booongo has a reputation for making very colorful themed games. This slot will have a travel theme, evident from the Train, suitcases, and power symbols. There will also be gold coins, piggy banks, and lots of other profitable symbols.
| | |
| --- | --- |
| Number of Paylines: 20 | RTP: unknown |
| Min Bet: 0.20 | Max Bet: 60 |
| Max Payout: 2,000x | Software Provider: Booongo |
Candy Boom Slot
Candy Boom will be set on 6 x 5 reels. It will have tumbling reels mechanics and will also come with a feature that pays anywhere. Not much has been said about this slot but considering other versions of Booongo's games; we expect this to be a massive hit for gamblers. Besides, Booongo is one of the developers you will find with the latest software versions. They are new in the block, but with 44 slots, they have proven themselves exceptional. They have diverse titles, and all of them come with the latest HTML 5 technology. So we expect Candy Boom slot to follow suit, and we are sure players will be impressed.
The Candy Boom slot is also a creation of Booongo set for a November release. It will come with a lot of features like all Booongo games. Candy Boom slot will have a large game area and with multiple ways to win. Booongo has built a good reputation around high-quality graphic games. So a lot is expected from this slot apart from just candy.
The Candy Boom slot will come with a well-designed interface. The graphics will be exceptional and it will come with the immersive sound effect that Booongo is known to deliver. The slot will also come with a lot of bonuses and reward systems.
| | |
| --- | --- |
| Number of Paylines: 5 | RTP: unknown |
| Reels: 5 | Software Provider: Booongo |
Gator Gold Gigablox Deluxe Slot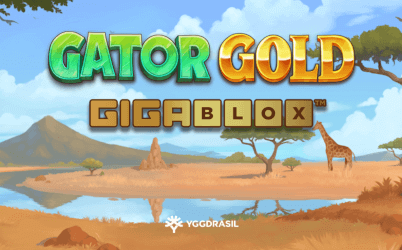 Yggdrasil Gaming recently announced gator Gold Gigablox Deluxe for release in November. If you have played Yggdrasil's slot, you already know that they come up with more improved features every time. Gator Gold Gigablox Deluxe is an improved version of the original title, which was released last year. The slot title will come with lots of rewards, and we expect it will be much better than the original. We hope to see the new upgrades that come with this new slot.
Gator Gold Gigabox Deluxe will have a 6 x 4 reels setup and up to 4,096 paylines. From Yggdrasil's announcement, this slot will also give players a maximum of 20,000x their stake. It will also be a very high volatility game, and we know that it has an RTP of 96%. The Gator Gold Gigablox Deluxe slot will come with high-paying symbols which have been upgraded compared to the original. It will feature wilds, scatters, and also coins. The minimum wager anyone can make on this slot is $0.20 and a max of $60 for each round.
Yggdrasil will deliver a slot with large symbols in the playing reels. These symbols will occupy 2×2, 3×3, or 4×4 positions on the reels. This way, we should expect them to be around 4 to 16 matching symbols grouped together. Players will get a run for their money since they have up to 4,096 ways to win in this slot. There is a likely chance players will be getting more wins from this system. The game will also feature wilds which can substitute for regular symbols and give players multiplier bonuses. When you land the wilds as a combo, you will be increasing your winning chances. The rules that follow the wilds would be that players land the symbols anywhere in reels 2 to 6.
There are also free spins that you get when you land 5 or more scatter symbols simultaneously. The 3 free spins are triggered when you gather scatters and you can get additional 3 spins with more scatters. There will also be a special symbol introduced which will appear on the 6th reel. When you match three of them, you will trigger the premium symbol, an upgraded version. You can trigger this feature multiple times until the player gets the Gator Gold highest paying symbol. There are many advantages to playing this slot from what we can see, and we expect this upgrade to be very interesting.
| | |
| --- | --- |
| Number of Paylines: 4,096 | RTP: 96% |
| Min Bet: 0.20 | Max Bet: 60 |
| Max Payout: 20,000x | Software Provider: Yggdrasil |
Jade of the Jungle Slot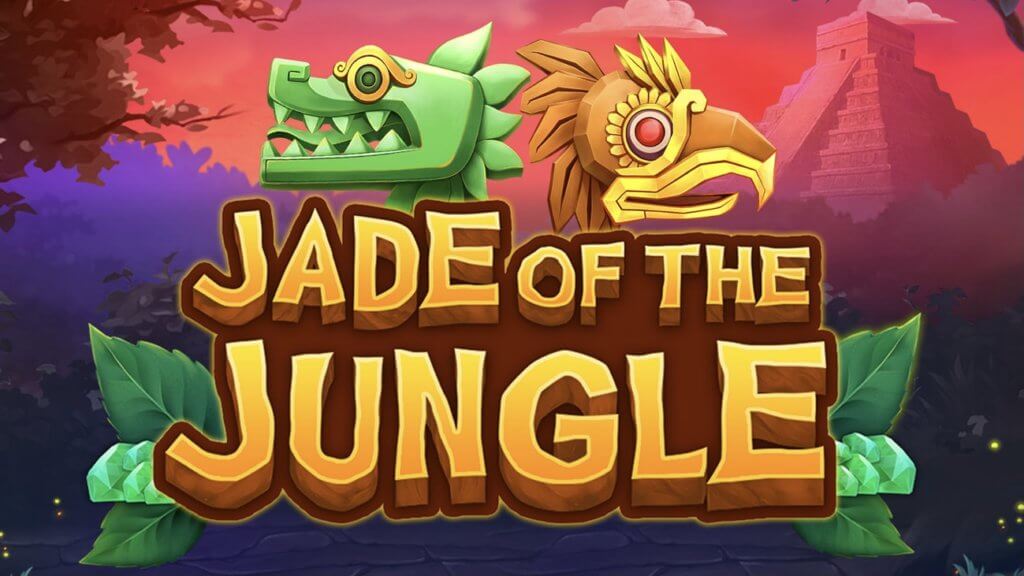 Stakelogic has announced it will be releasing the Jade of the Jungle Slot in November. This slot will be in the jungle-themed category, one of the many genres that Stakelogic explores. This slot is set on a backdrop of an ancient forest and lucky players are expected to find this mythical jungle jewel. The game will launch on the 10th of November. There is already a countdown on Stakelogic's page as players anticipate this exciting new slot.
This adventure slot will leave players on a quest for the largest emerald ever known to exist. Legend has it that three men who went on a hunt for the mythical jewel could not lift it. Stakelogic will be bringing a slot with a three-reel "dual reel" system for the first time. Jade of the Jungle will have 2 reels set on each side and a portrait mode display. The reels will host a lot of winning symbols, and players can expect lots of winning opportunities. The slot comes with 14 paylines and a lot of multiplier rewards.
This slot is perfect for high-risk stakers because it has a high staking amount, making it very volatile. However, this only means that the winnings will be massive. We also can't forget the extra free spins that come with the game.
Jade in the Jungle slot will have a maximum 95.30% RTP and players can win up to $446,400. The RTP will come in different options of 88.06%, 90.08%, 93.80%, and 95.30%. Players stand a chance to get up to 2,976.4x their stake.
Stakelogic will be infusing its taste for high and vibrant graphics in this slot. We also expect that it will feature the traditional drum beat musical background to match its theme. Stakelogic hasn't disappointed in that area as they have a reputation for delivering immersive themes and sound effects in their games. The Jade in the Jungle slot will be an entertaining experience, and we can't wait to play this slot game!
| | |
| --- | --- |
| Number of Paylines: 14 | RTP: 88.06%, 90.08%, 93.80%, 95.30% |
| Min Bet: 0.25 | Max Bet: 150 |
| Max Payout: 2,976.4x ($446,400) | Software Provider: Stakelogic |
Conclusion
This is all we have for you now on the upcoming games in November. We will continue to update you as new slot games come along. Developers always have something new up their sleeves, so they will definitely introduce even more titles as we enter the new month. So continue to follow us to stay up to date with the latest slot releases!
We believe you will enjoy playing these new slots when they are released, and we can't wait to see what exciting features they will be bringing for players this new month. Now that you have first-hand information on their release, why not head over to a trustworthy casino and sign up, so you're set to play these games once they drop! Besides, there are also a lot of fantastic online slot games you can win. Many players have made massive winnings from slot games, and you can only stand a chance if you give them a try!