Gambling online is both fun and convenient since you can play thousands of games from the comfort of your own home, and receive real cash prizes in the meantime. But what happens when you don't get the bonus you've expected? Or when the casino won't pay out despite you trying to make a withdrawal? Well, in that situation, you have an online casino dispute on your hands.
Since online casino disputes are legal procedures for solving issues, they shouldn't be your first choice when you run into a problem. After all, most issues at online casinos can be dealt with by contacting customer support. However, if customer support isn't successful at providing you with a proper solution, you can file a complaint against an online casino.
If you happen to be in this situation or just want to know more about how to solve disputes at an online casino, we're here to guide you through the process.
The Main Causes Of Online Casino Disputes
Even though there can be many causes for concern when playing online, some of the most frequent reasons players get into disputes with online casinos are:
Payment issues
Bonus Issues
Game issues
Payment Issues
While gambling online, you can run into a wide range of payment issues and this particular type of issues is most commonly disputed. This isn't surprising since the whole point of gambling, besides having fun, is to win real cash prizes. So, what if the casino refuses to pay you?
Well, it's important to note that most casinos will refuse to pay you if you have more than one account in a single household. This is against the rules; otherwise, lots of players would abuse this ability and try to claim winnings from multiple accounts. So, if you happen to have more than one active account per household and in the same casino, we suggest sticking to just one.
Other payment issues that may require dispute resolutions include withdrawal fees you weren't informed about, delayed transactions, missing deposits, failed payments, declined payments, etc. However, before getting into a dispute, make sure to check the casino's terms and conditions to make sure you're fully informed.
Bonus Issues
Sometimes, you may not get the exact bonus that you were hoping for. This isn't always the casino's fault, so make sure to read the terms and conditions to confirm whether you actually qualified for the bonus. If it turns out that you did qualify and the casino didn't reward you with the bonus, then it's time to contact the customer service and potentially file a complaint if they're not helpful.
Besides this, you can also run into issues such as losing a bonus without any apparent reason, issues with wagering requirements, bonus funds not appearing on your account, etc. All of these are valid reasons to seek help or get into a dispute if no help is provided.
Game Issues
Another common issue players come across when gambling online are problems with games and software. These can include technical issues, inconsistency in gameplay, and suspicious results. Keep in mind that it's highly unlikely for casinos to cheat in gameplay because it's in their best interest to keep players, not drive them away.
However, if you believe that discrepancies in gameplay are huge or you suspect that the casino might be fixing their games in order for you to lose more money, then by all means contact the customer service and prepare for the next step.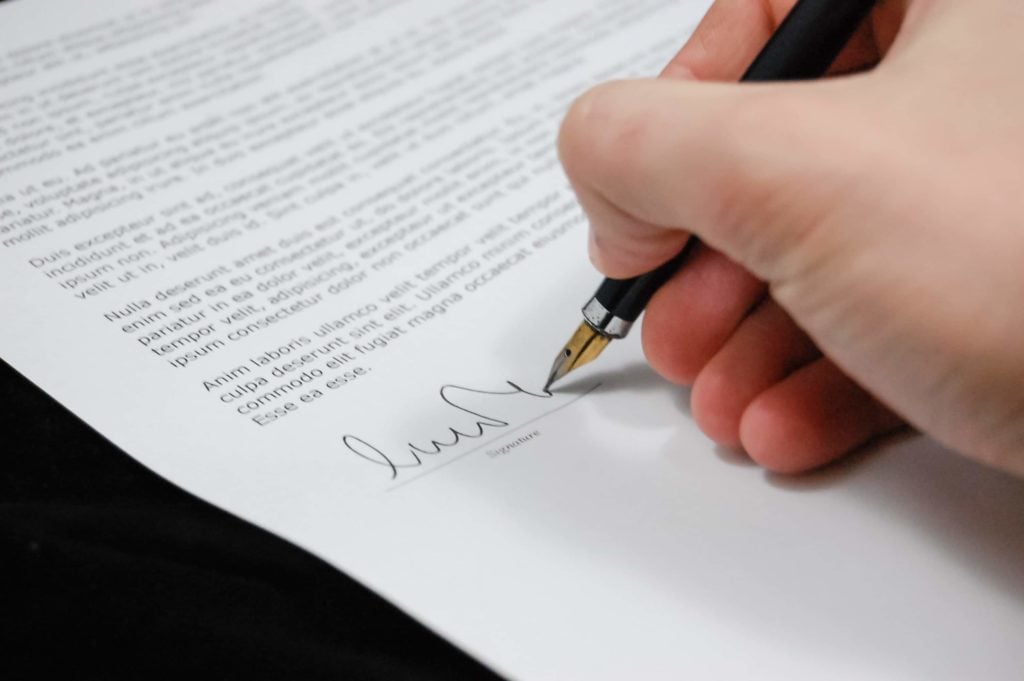 How to Solve an Online Casino Dispute
Now that you're familiar with the most common issues that can get online casino players into disputes, let's see how to actually solve an online casino dispute successfully. However, before filing any complaints, make sure to double check if there is a solution to your problem in the casino's terms and conditions, scroll through their FAQ section, and contact the customer support if the previous steps don't work.
If even the customer support doesn't resolve the issue after an expected period of time, you can file a complaint to the casino via email.
Speak To The Manager
Yes, unleash your inner Karen and ask to speak to the manager. Don't be afraid to make a request to speak to someone of higher authority. You can take this step if customer service doesn't succeed in solving the problem. Some casinos will even provide a manager's email address so you can go straight to the manager with your complaint, which helps you skip a few extra steps.
Contact The Licensing Authority
The first thing you can do is file a complaint to the licensing authority. If the casino you have an issue with holds a license from the UKGC or MGA, your issue should be resolved rather quickly since online casinos with good reputation will do anything in their power to help you as soon as possible and inform you on how to avoid similar problems in the future. In fact, casinos licensed by the UKGC have a maximum of eight weeks to resolve the complaint.
Contact an ADR Agency
If none of the previous options work, it's time to look for Alternate Dispute Resolution (ADR). These are mediating services that can assess the dispute objectively and help you solve it once and for all. Most online casinos have an ADR agency they collaborate with, so that should be your first choice.
It's important to note that most ADR agencies will only accept to deal with disputes on online casinos licensed and regulated by the UK Gambling Commission or the Malta Gaming Authority, so make sure to evaluate the casino you're playing at and only play at casinos with these specific licenses. These include N1 Casino and Slotwolf Casino, among many others. That's the safest way to know you're playing at a legit and reliable online casino.
After contacting an ADR agency to help you solve your dispute, they can either accept or reject your dispute, depending on its validity. If it ends up rejected, you can apply for reconsideration.
Some of the most common service players contact in order to resolve disputes include eCOGRA, IBAS, ProMediate, BACTA, ADRg, IPCA, etc. All of these are famous ADR agencies, with eCOGRA being the most famous one around the world due to their effectiveness. ADRg, on the other hand, is the oldest agency and solves disputes up to $15 000. IBAS is also a great option, but they specialize in sports betting disputes.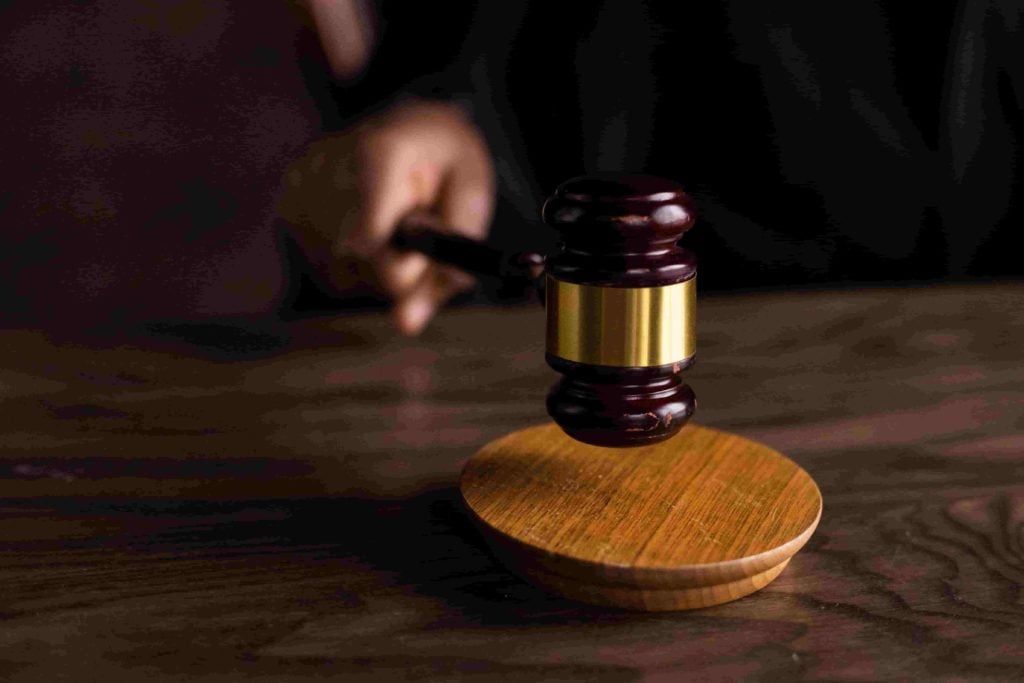 Final Thoughts
All in all, don't let getting into legal disputes with online casinos be your first thought when you run into an issue. Make sure to re-check the casino's terms and conditions and contact the customer service first. If that doesn't work, try contacting the manager or the licensing authority because that can speed up the process of getting your issue resolved. Finally, contact the ADR if all else fails.
Choosing trusted and licensed casinos is the most important thing you need to do in order to lower the chances of getting into disputes with online casinos. Therefore, always check if the casino is licensed by the UKGC or MGA. That way, even if you run into an issue, it's highly likely that it will get resolved quickly.
Online Casino Disputes FAQ
What can I do if a casino refuses to pay me?
First, contact the customer support. If customer support fails to resolve the issue, you can contact the manager and file a complaint. Additional options include contacting the licensing authority or an ADR agency to help resolve the dispute with an online casino. Make sure to also read the casino's terms and conditions before proceeding with filing a complaint.
How to avoid online casino disputes?
To avoid online casino disputes, make sure to always play at casinos which are licensed by strict regulators like the UKGC and MGA. Also, never open more than one account on the same casino website because that can raise many different issues, especially regarding withdrawals.
Can I sue a gambling company?
Yes, you can. If there is a huge problem with the casino you're playing at, and there is no solution, you can sue them. However, the suing process can be very expensive and it can take a long time, so we advise you to avoid doing that. Consider alternatives, like filing a complaint or multiple complaints if one doesn't help.
Can casinos hold your winnings?
Casinos can gold your winnings only for a certain period of time, sometimes up to 10 days, while the payment is being processed. They cannot withhold the money forever, because they are legally obliged to pay you out. If your winnings aren't in your account for a period longer than stated in the casino's terms and conditions, contact the customer service.