Statistics on gambling cover everything from state-by-state revenue to player tendencies, the most played casino games, and more specifically, how many players struggle with problem gambling every year. The information is collected from the key industry stakeholders, like casinos and sportsbooks, and players that paint a picture of a country's wagering outlook and behaviors.
If you're interested in this area or not, this page is essential reading if you're a US online casino player. Here, we're going to dive into the latest gambling statistics, what they say about the industry and players as a whole, plus you can use these stats!
Exciting Casinos To Play With
What Are Statistics on Gambling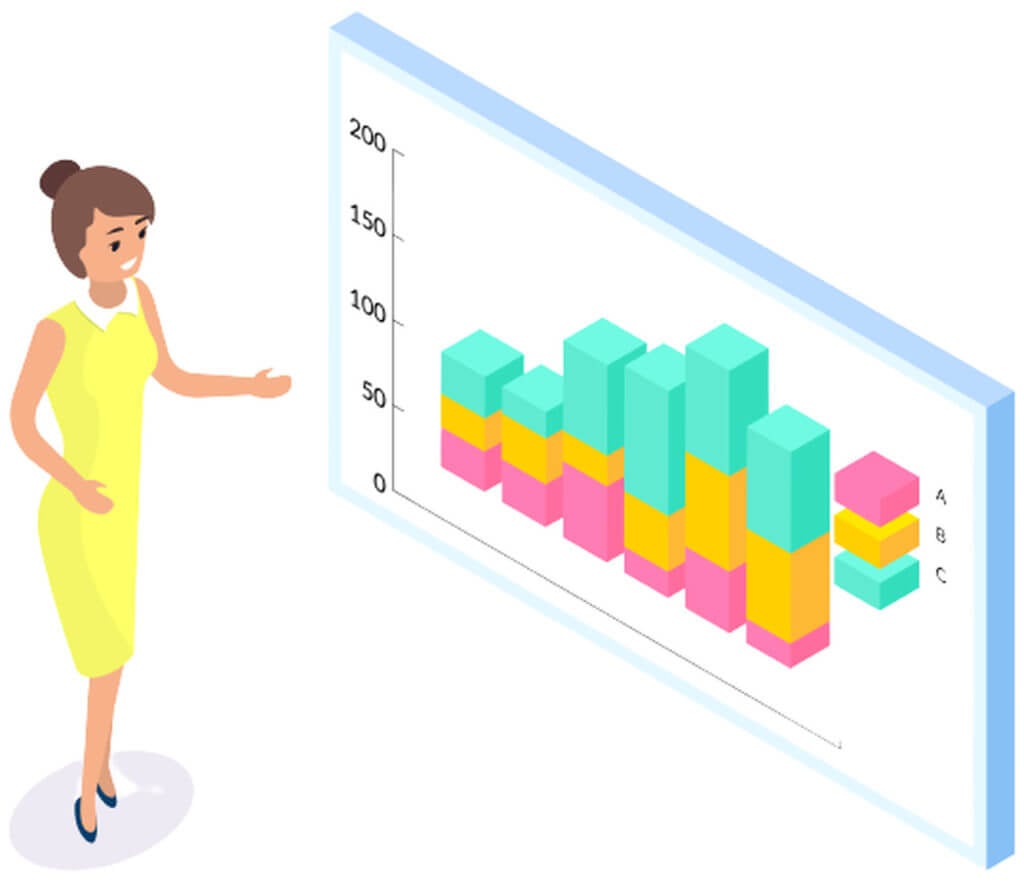 Gambling statistics in the US come from three sources: operators, gambling licensing authorities and gambling commission statistics, and non-for-profits. As so many organizations collect data, this often leads to a large amount of fragmented information, but on this page, we're putting together the key facts and info so you can read it and understand how to use it in one easy-to-digest resource.
Online gambling in the US is currently in a state of evolution, with many states considering or vying for legalization; as such, it's an exciting time to dive into the stats and understand more about the industry.
For example, did you know that:
Voters in 6 states approved gaming expansion referendums last year?
7 in 10 American adults believe gambling provides positive benefits to the US economy?
76% of voters think that gaming tax plays an essential role in funding vital public services?
And the US industry contributes over $44 bn. in gross gambling revenue (GGR) to the economy?
How to Use Statistics for Gambling
Betting statistics have many uses, from discovering the most popular online casinos by revenue to knowing which games players enjoy the most, who gambles, and understanding and tackling problem gambling. We will break them down into four key sections here, beginning with who gambles in the USA.
Who Gambles in the USA?
The statistics for gambling in the USA show that three in four Americans gamble, with only 12% never having partaken. Most gamblers enjoy more than one type of wagering, with the average American betting three ways. The lottery is the most popular form of wagering, but more than one-third of survey respondents have visited a casino.
Revenue Statistics
Revenue statistics look at the financial side of gambling: how much the industry makes, how much tax is paid to local governments, and which casinos make the most. In the USA, there are 25 states with physical gambling, of which Nevada is the most popular. There are a total of 987 casinos, which adds 1.8 mn jobs to the economy, and in 2021 so far, $6.7 billion has been paid in gaming taxes to state and local governments.
Online Gambling Statistics
For iGaming and online sports betting, 2020/1 was a big year with the US market flourishing as:
Two new states launched casino betting online, with the launch of Michigan casinos and West Virginia casinos.
Online sports betting revenue grew by 69% in 2020 compared with 2019.
iGaming revenue tripled and, in the first half of 2021, has accounted for $1.6 bn in gross gambling revenue.
And two of the most popular online casinos are BetMGM and Resorts.
Gaming Statistics
Gaming statistics reflect the games side of things, such as which games make the most money and which players enjoy the most. Let's take a quick look. We've already mentioned that the iGaming sector accounted for $1.6 bn in revenue for the first half of 2021. Slot games are and have always been the most popular casino game accounting for the lion's share of the revenue, with table games in second place. Outside of iGaming, the lottery is the most popular type of wagering in the USA.
Problem Gambling Awareness
Problem gambling is something every gambler needs to be aware of as greater awareness helps tackle the issue and guides regulators and casinos in what ways they can better support gamblers, plus what restrictions are required.
For you, not only should you know what behaviors are healthy and how to manage your bankroll, but understanding the gambling statistics on the subject, is also the best way to stay informed.
One of the best resources for US responsible gambling data is the National Council on Problem Gambling. This not-for-profit association safeguards player's interests and security, producing yearly reports on player activity and risks.
The key findings from last year's report include:
Most (70%) US players gamble without negative consequences.
However, 7% of gamblers are at high risk, having experienced risky gambling behaviors multiple times.
Gamblers under 35 years are far more likely to encounter problem gambling.
Sports bettors are three times more likely to experience problem gambling.
A large percentage of respondents have betting misconceptions, for example, viewing it as a way to make money rather than have fun.
How Do US Gambling Statistics Compare to Global Figures?
Both China and the US top the charts for global gambling statistics as they are home to the biggest betting centers globally, Macau and Las Vegas.
On average, the stats show that 26%+ of the world's population gambles, but this includes countries where gambling is illegal and others, like the UK and US, where it's a popular pastime.
In contrast, 70% of the US adult population gambles, and as more US states legalize online gambling, the US figures will only keep growing, with iGaming revenue contributing more year on year.
Why You Should Understand Gambling Statistics
Statistics on gambling might be a relatively dry topic, but they give you an insight into what's happening year on year in the industry. Not only is it of interest to understand how gambling contributes positively in terms of tax revenue, jobs, and growth, but this data can also help you to choose a casino and game by knowing the most popular player choices.
What's more, in understanding more about problem gambling, who gambles, and how they gamble, you can avoid the pitfalls of addictive behaviors, knowing that safe gambling is a practice that should not be taken for granted!
Discover More About Responsible Gambling, Take the Test
As well as producing responsible gambling statistics, the NCPG also has player tools, like a problem gambling self-assessment test. It's recommended that every gambler takes this test at least once a year, and if you're not already familiar with the tools provided by your online casino, like deposit limits and time-outs, head to your user account now and check them out.
Need Help with Responsible Gambling?
There are plenty of resources out there if you need help with responsible gambling. Here are some of the most well-known and funded US support services.
NCPG 24 hour support line: ​​1-800-522-4700 (you can also use instant chat via the website).
1-800-Gambler 24/7 support: 1-800-426-2537 (live chat and email support also available)
Gambling Statistic FAQ
Which US state has the highest revenue income?
Nevada, home to Las Vegas, has the highest gross gambling revenue in the USA.
How many people gamble in the USA?
According to the NCPG's survey results (based on a representative sample), over 70% of US adults gamble.
What is the most popular type of casino game?
Slot games are and have always been the most popular type of casino game, reflected by the amount of revenue, players, and game releases per year.
Do casinos ever lose money?
The simple answer is no. On average, the house always wins, which is why the gambling industry positively contributes to the US economy in such significant figures.
What is the best US resource for gambling and statistics information?
Gambling statistics come from three primary sources in the USA: gambling commission statistics, operators, and non-for-profit research, like the NCPG and American Gambling Association. The latter two bodies are the best source for statistics and analysis.
Sources:
American Gaming, 2020
American Gaming, 2021
American Gaming, 2021
National Survey on Gambling Attitudes and Gambling Experiences, 2019