Things have been changing at lightning speed at USA online casinos over the last few years as online gambling markets have slowly been legalized in some states. While on the New Jersey Casino circuit and in Delaware, things are relaxing, this is not a country-wide phenomenon, and as many US gamblers will know, working out where you can and cannot gamble and exactly what activities you can engage in is a complex affair in the USA. This article seeks to clarify the online casino California situation.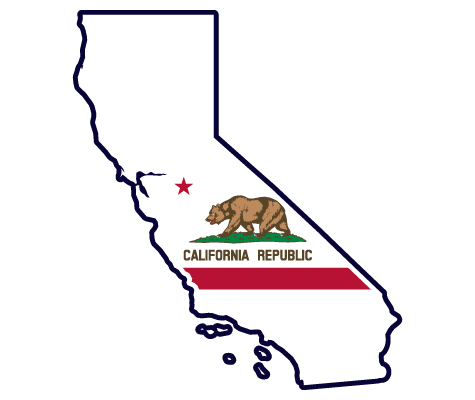 CasinoTop10 Online Casino CA Reviews
When it comes down to it, gambling in California is a confusing picture; online Californian-based casinos are illegal, and non-Californian-based, licensed, and regulated online casinos in CA are not exactly allowed to accept Californian players either. This contrasts with their regulation of land-based gambling where residents can travel to tribe-owned lands and bet on a classic casino table or enjoy spinning the reels of a slot. That said, step outside of these territories and suddenly there's not a casino insight as they are outlawed unless you fancy a spot of poker at a CardClub that is! All in all, you get the idea, gambling in California is a complex issue! There is a silver lining in this situation, however. Social casinos and casinos using virtual money and sweepstakes are perfectly legal in the state of California. What's more, these CA online casinos have a great selection of fun casino games to play! You can find out all about them on our casino reviews pages.
Best California Online Casinos
CasinoTop10's Best California Online Casinos need to:
Ensure all players are over the age of 21, according to the Californian legal gambling age;
Be safe, with SSL site encryption, and offer secure payment methods;
Have a great range of games;
Provide top-notch customer services and support channels;
Offer tempting bonuses and promotions to pull players in.
The Legality of Land-Based Casinos & California Online Casinos
California is an interesting gambling territory, as there are no laws that prohibit or regulate online gambling in California, and residents are not prosecuted for partaking in gambling. However, some activities, mostly land-based, are strictly regulated. Here's what the law does say:
You must be 18 to play the lottery and 21 to play at a casino, sportsbook, poker room or bingo hall if you live in California.
These are the forms of recognized and regulated land-based gambling by the Californian State:
Tribal Casinos: These are allowed and are the only type of land-based casino permitted in California. They are fully functioning casinos but restricted to Tribal Lands. For a bit of context, across the State, it works out like this; 62/109 California tribes own a casino in CA. That's a total of 69 Native American casinos including 50 Indian casinos, 16 Indian casino resorts, and 3 mini-casinos, hosting over 70,000 slot machines and 2,000 table games – that's more than any other State and makes California a gambling capital of the USA numerically.
CardClubs: These are places to play cards for a prize pot, essentially glorified Poker Rooms, basically charging a buy-in fee and allowing players to compete against each other instead of the house – which is how the casino and territory laws are circumvented. CardClubs are allowed to go under the name of a casino, which confuses things even further! The most famous Californian Casino example is The Bicycle Casino.
Mutual Horse-Betting: Pool betting is allowed on horse racing only. Again players are set against each other to win the pot, not the house, which differentiates the activity from regular casino/sportsbook betting. In California, pool betting is only legal in horse racing.
Charitable Gambling: This is allowed, and untaxed. It usually refers to Bingo but can include other games. All proceeds will be donated to charity.
State Lottery: The State lottery is regulated by the Government of California and everyone over the age of 18 can play.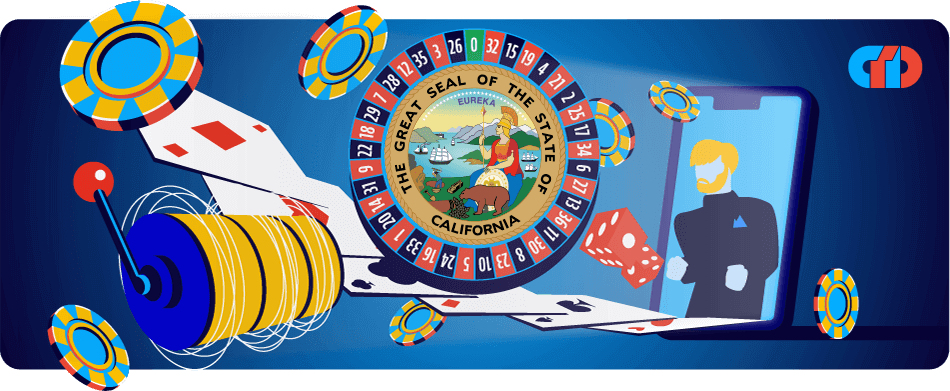 There have been recent attempts to bring all gambling in California and online casinos in California in particular under a system of regulation, none have been successful to date which is rather strange as California seems to be saying some forms of gambling are okay, but not all – there's little logic to be found there and the State coffers are said to be in dire need of a revenue boost, so we'll stay hopeful. With the push to reform and tax revenue needed, it's uncertain how long the situation will remain like this in California, especially as the tide in the USA is turning towards legalization and States are beginning to consider the tax income as outweighing the worries of addictive gambling. With California allowing gambling to take place, but without regulating the online gambling California market, they're effectively losing out on a lot of tax income, which could benefit the State. Whilst there's no CasinoTop10 crystal ball – this is a scenario ripe for legalization, especially as California has such a liberal reputation on that front.
Land-Based Gambling in California Today
Land-based gambling in California today is widely practised, with many travelling to tribal lands and famous casino resorts just to partake in world-class gambling. The fact that it is regulated on tribal lands brings in loads of money in terms of casino revenue and tourism. Whilst it usually involves a bit of travel, there are plenty of land-based casinos that are famous resorts that you can head over to, stay for the weekend, get a once in a lifetime casino experience and fully sate your gambling desire at.
Top Casinos in California
Casino
Location
Unique features
Size
San Manuel Casino
Highland
Restaurants, Bingo
130 Table Games
4800 Slots
Sycuan Casino Resort
El Cajon
Spa, Restaurants, Shops
17 Poker Tables
50 Table Games
2800 Slots
Cache Creek Casino Resort
Brooks
Spa, Shops, Restaurants
14 Poker Tables
100 Table Games
2300 Slots
Pala Casino Spa Resort
Pala
Bingo, Spa, Shops, Restaurants
80 Table Games
8 Poker Tables
2250 Slots
Red Hawk Casino
Placerville
Attractions, Shops
75 Table Games
7 Poker Tables
2200 Slots
Online Gambling California Laws
There are no online casinos in California places for players to play as operating an online casino onshore in California is illegal. Whilst State law has failed to regulate if California players gamble at an online casino CA, you should be aware that the Californian State allows municipalities to enact their own local regulations if the State law does not regulate an area. Effectively, this means that your municipality inside of California could make online gambling illegal, however as far as we are aware, this is not the case in any Cali Municipality.
What should I know about Online Casinos in California?
Online Californian-based casinos do not exist as they are illegal.
As players tend to end up at international online casinos, there's a fantastic range of bonuses, games, and promotions, however, it is risky playing on these sites for CA residents.
Once online casino in California is legalized, players can choose an online casino in CA with the highest standards.
Recent Attempts to Regulate Online Casino California
In 2015, four state bills were proposed to legalize and set a regulatory framework for online poker in California, none were passed, stagnating through revisions and ending in inaction. In 2018, a new bill to regulate all sports betting was proposed, this will be voted on in November 2020.
Gambling Law Governing Offshore Casinos & What it Means for Californian Players
This question brings us back to the grey area. We've already covered the fact that participating in online gambling is not strictly illegal, as it is omitted from State laws, but running an online casino in California is illegal. However, as long as a casino is licensed and regulated and you are over 21, then international casinos can accept Californian players at their discretion as the State does not ban their residents from joining an online casino. Essentially, this is not considered to be a good idea for the online casino California gambler as there are no assurances that this is safe.
Online Casino Games in California Online Casinos
As an online casino player in California, you'll have some of the best worldwide casino sites available to you, once the law to allow online gambling in California is passed. Currently, that means you cannot play California online slots, classic table games and live casino options even though there's a huge array of options available at your fingertips and some of the best game software invented to date available.
Slots: Including classics, video and jackpot variants.
Table Games: Play Blackjack online, Roulette, online Craps, Baccarat, Sic Bo, Poker and loads of other classic options.
Live Casino Games: Take a live dealer table for a whirl at the best online casinos and play in real-time for unbeatable action and excitement!
Payment Options at Online Casino CA
Payments options at all online US casinos are relaxing thanks to the legalization of online gambling in New Jersey, Delaware casinos, and Pennsylvania casinos. However, there have been issues, for example, Neteller has recently withdrawn from US markets due to licensing concerns and in general, the whole of the US is a difficult market for casino operators and payment gateways, who find it difficult to keep up with State-level regulations instead of federal laws.
For the majority of gambling services, Debit and Credit Cards, as well as PayPal, are accepted US casino payment options, but what is offered online will greatly depend on the casino you opt to play at. You will find none of the aforementioned payment options available until online gambling in CA is legalized.
California Online Casino FAQ
Is online gambling legal in the state of California?
There is no specific state law regulating this industry for player participation, however, singular municipalities enact local regulations and this makes it illegal in their municipality. Therefore, it is important as a Californian player to check regulations at a municipal level too. To our knowledge, there are no local or state laws making it illegal for a Californian resident to gamble online, but Californian online casinos are illegal.
What is the difference between Federal law and State law in the USA?
Federal law is enacted by the Federal Government and applies to all States, but States are also allowed to enact State law, as long as it doesn't circumvent Federal law and is only applicable in their territory.
I've heard people mention the repeal of PASPA – what is this?
PASPA stands for the Professional and Amateur Sports Protection Act of 1992 which made sports betting illegal at the federal level in the United States. Since its repeal in 2018, it has been up to each State to decide if they want to make sports betting legal in their territory as PASPA was Federal law.
Can I play at a California casino online via mobile or tablet?
The simple answer is yes! Casinos open to Californian players often compete worldwide to provide the best technology and games available. In California however, players should not gamble online using any device.
What casino games can I play at Californian online casinos?
There are no California online casinos. At online casinos in the United States where online gambling is legalised, you can play online slots, progressive jackpots, table games, and poker to name a few!
Is it possible to play online casino games in USD at an online casino in CA?
Yes, there are plenty of online casinos that operate in USD, especially those aimed at the American market or the big international players. However, if you are a Californian resident, you cannot use the money to gamble online.
Are the online casinos in CA on this site regulated?
Yes, all online casinos in CA that we recommend are regulated casinos. We also expect and check for eCGORA, iTECH Labs, and Gaming Lab International certification as this means the casino's RNG and RTP have been audited and tested. Only those casinos meeting fair play requirements receive certification from the independent testing labs named above.
Am I eligible to receive a casino bonus at an online casino in CA?
As we've mentioned, playing at an online casino in California is not possible.
How do I start playing for real money at a Californian player-accepting online casino in CA?
You cannot start playing at an online casino in CA for real money until the related state law is passed.
Do I need to pay taxes on my gambling winnings in California?
Yes, both land-based and online casino winnings are taxed in California.
Play at a California Casino
Until a state law is passed that explicitly allows the different forms of CA online gambling, players hailing from California have no access to online casinos. Your best bet would be to head to your local land-based casino or participate in the above-shown forms of legal gambling.