The history of gambling is one which runs parallel with that of human civilization. Indeed, the earliest evidence of gambling comes from Ancient Mesopotamia, where dice were used some 5,000 years ago. What this proves is that humans have – for a very long time – enjoyed the thrill that comes with risk-taking and the euphoria that comes with winnings. That, in part, is also why the rich gamble.
Play At these High-Roller Online Casinos
The Psychology of the Gambling Rich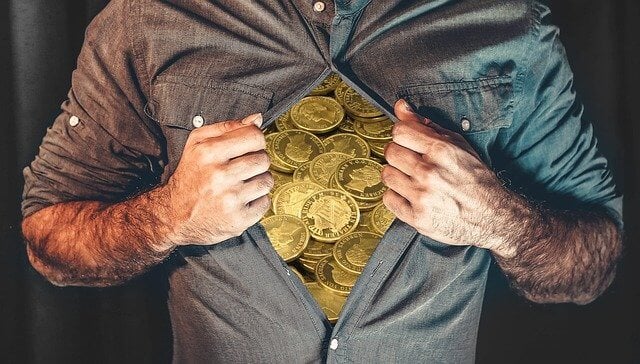 Although many people around the world have managed to turn gambling into a lucrative job, with some of them raking in millions, in essence, gambling remains a form of entertainment. Nevertheless, what many people think of when they think about gambling is that it's an easy (and lucky) way of becoming rich overnight. That may seem plausible, but it wouldn't explain why the super-rich gamble anyway. The answer is manifold, but it starts with the fact that gambling is a thrilling activity that unleashes serotonin (the happy chemical) in the system of players. There is excitement in wagering money in the hopes of getting back even more, and that's the same for people who earn average wages and those who have money to burn. It is also important to keep in mind a few other things.
Gambling in Relation to How Much You're Worth
For there to be a thrill, the sum of money wagered needs to be sizeable enough to make you 'fear' losing it. In other words, a multi-millionaire betting $20,000 on a game of blackjack is equivalent to a person with average income betting, say $500. Your brain needs to believe that you have something to lose in order for the gambling to give you that rush.
Gambling can be a Life Ethos
The rich, particularly those who are self-made, are prone to gambling in life. In fact, they've most probably had to gamble quite a lot in order to get to where they are now. This could have been done by working hard on an idea even though it may have failed, or investing in products other people told them wouldn't sell, or investing in stocks which could have made them a lot of money or see their finances completely crumble. In these scenarios, gambling becomes a part of their character, and when they're not doing it on the job, they'll do it at a casino table.
By Association
Gambling is often associated with a lavish lifestyle – fast cars, sleek suits, gold watches, champagne, and casinos go together like a horse and, well, many carriages. This belief has been perpetuated by pop culture references in the James Bond movies, the Oceans series, and more, and it has stuck in all our minds. As such, the rich may also want to flaunt their wealth by heading to casinos. In this case, this could also be seen as a form of 'peer pressure', though we're use some rich people gamble just because they enjoy it and they want to live their best life.
The Dark Side
Apart from all of the above, we also need to mentioned that there is a big difference between gambling and having a gambling problem. Many people, both rich and poor, can end up in debt because of gambling – indeed, many aristocrats in the past saw their vast family fortunes decimated by their unhealthy gambling habits. Moreover, in certain instances, gambling can also become a coping mechanism that allows people to deal with problems at work or at home. Rich people are not immune to having personal and professional problems, and it can prove to be as good a vice or addiction as any. So, while many rich people gamble for fun, others also gamble because of other issues.
If You're Not Wealthy, Don't Gamble Like You Are
Gambling is something enjoyed by people all across the world, yet not everyone can afford to make huge losses. There's nothing to be ashamed of there – in fact, it's always better to bet only what you can afford just in case you lose, rather than betting a huge amount you can't afford just in case you win. Keep in mind that gambling is a game of luck, and while skill can help bolster your odds up to a certain degree, you can never be sure of winning the next round. In the end, many wealthy people can afford to lose large sums of money because they know they will make it back soon through their work or investments, but that isn't the case for all players.
Gambling for Everyone!
Gambling is something enjoyed by the rich and not-so-rich in equal measures, though that is probably done for different reasons. For people with average incomes, gambling is thrilling but so is the prospect of landing a huge jackpot; for the wealthy, gambling is a pastime that gives them a rush, but winning, while great, is not something that will change how they live.