WebMoney is an eWallet payment solution that has been functioning out of Moscow since 1988. Although it is mainly used by and targeted for Russian and Eastern European citizens, WebMoney is now used globally by 30 million people and accepts Webmoney online casino transfers in different currencies from around the world.
The Best Online Casinos that Accept WebMoney
In our toplist above you find see all the best online casinos that accept WebMoney for both payments and/or withdrawals. You will be able to play your favorite online casino games by using this highly secure payment method at the casino of your choosing. Our WebMoney online casinos review below details everything you need to know about this payment option.
Things you should know about WebMoney:
WebMoney is owned by WM Transfer Ltd that launched the subsidiary in 1988 from Moscow;
WebMoney can be used for quick and safe online payments through the purse function;
Customers may apply for a physical or virtual WebMoney VISA or MasterCard debit card that they can use like a normal card;
Works best as a payment option for players from Russia and the EU;
You can only use WebMoney by using one of their apps or logging in online after downloading a certificate;
Payments are completely anonymous.
How to Make Payments and Withdraw at a WebMoney Online Casino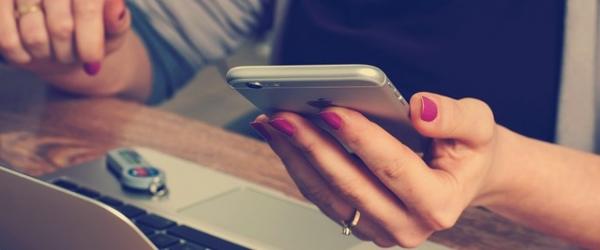 Before being able to use WebMoney to make payments and withdraw money, you need to sign up to get an account first. This is done in a matter of minutes in only five steps:
Enter your mobile number
Enter in your personal details
Have your mobile number verified
Create a password
Choose a currency that you want to use your purse in – either Russian, Belarisuan or Ukrainian Rubles, Euros, or American dollars.
WebMoney Passport Types
In order to safeguard your security, and that of the online casino you will do transactions with, WebMoney offers different "passport" types. These require different levels of identification and verification. There are four different types. Depending on which one you use you may carry out different activities and transactions with your WebMoney account.
Alias Passport: This is the default passport given to all new WebMoney users after you provide your phone number and email address. Although in some cases it may be possible to make payments with this, withdrawals will be difficult. It is considered that the level of trust from the merchant, in this case, the online casino, towards you will be minimal as the verification security was low. This level of passport is free of charge to users, but the services available are also quite limited.
Formal Passport: You will need an extra level of identity verification such as providing a copy of your passport or another ID. You will be allowed to withdraw winnings at WebMoney online casinos with this level of passport. You will be able to top up your account with a bank payment, money transfer and cash. You can also withdraw money a money transfer provider or an online bank account. Additionally, you will be able to link a VISA or MasterCard with your WebMoney purse, or have a virtual VISA or MasterCard issue for payments. This level is also free of charge to users.
Initial Passport: In order to qualify for the initial passport, you need to go in-person to a WebMoney agent to present your identification. This option is best for high-rollers. This is since it allows you to make payments and withdraw money at much higher limits than allowed on the Alias and Formal passport options. The issuance of the Initial Passport is not free of charge like the Alias and Formal passports.
Personal Passport: This one is for the players who want to put down extraordinarily high baccarat-style deposits at an online casino. It offers the highest possible payment and withdrawal limit, amongst many other benefits. Using this service comes with extra levels of verification and there is a fee you have to pay directly to a WebMoney agent. Refer to the website for more details.
How to Access Your WebMoney Account
Once the account is activated, you will have a few options to use WebMoney. You can either install WM Keeper Classic onto your computer to have full functionality; however, this is only available for MS Windows operating systems. Alternatively, you can use WM KeeperWebPro Light which is used over your internet browser by either installing a WebMoney personal transfer certificate then you can open on your browser and WM Keeper Light will open, or alternatively you may gain access through the authorization service E-Num. Another option is to use the Keeper Standard Mini, however, it doesn't have access to all WebMoney features, and you cannot create different purses for the same currency and there are also lower limits. However, the plus of using this is that it is available for Mac users to download on their desktop.
Topping Up Your Account
WebMoney accepts various top-up methods such as from a VISA or MasterCard, internet banking, money transfer systems, bank wires, cash-in terminals, and prepaid cards and vouchers, however the different top up methods have different fees attached to them.
Customer Service

If you have issues making or receiving a payment you are able to create a ticket online for the relevant problem area. If you have a more general inquiry you can call their office based in Moscow or their Saint Petersburg office.
Country Nationals that Can Use WebMoney
WebMoney is geared towards Russian nationals but can be used by other nationalities as well, it will just be a bit more difficult and take longer to make the money transfers. It supports Rubels, the Euro, and the UDS.
WebMoney Service Fees
Almost every single transaction made is done against a fee, on top of the 0.8% that WebMoney charges for every online transaction. Using your bank card can incur a 2.5% fee, cash-in terminals can charge anywhere from 2-10%, at least 1.5% for a bank wire, and 0-4% at a WebMoney exchange office. Check on the website for the exact amount depending on which country you are in.
Advantages and Disadvantages of Using WebMoney Online Casinos
Advantages of Using WebMoney Online Casinos
Numerous Ways to Fund Account.
Secure & Private Transactions.
Not Only for Russian & Eastern European Player
Disadvantages of Using Webmoney Online Casinos
Fees for All Services.
Complex Website.
Services are Confusing.
Based in Russia.
WebMoney Online Casino FAQs
Can I use WebMoney at online casinos?
Yes, you can! WebMoney is very popular and can be found at various online casinos. All the online casino sites featured on this page offer WebMoney as a deposit option.
Do I need to set up an account before playing at WebMoney Casinos?
Yes, you need to create an account with WebMoney before using it at a casino site. It takes just a few simple steps to create your own account. You can also download the app on your mobile phone.
Am I safe playing online with my WebMoney?
Yes, you are safe using WebMoney. Transactions are private and secure with WebMoney Casinos.
Am I eligible for a Welcome Bonus?
Yes, you can claim your welcome bonus once you have created an account with one of our online casinos. All of them offer generous welcome bonus offers which you can use on a wide range of casino games.
Which countries accept WebMoney?
Even though WebMoney is a Russian payment option, it isn't allowed there exclusively. Players from Russia, Europe, and players from many other countries can use WebMoney.
Playing at a WebMoney Online Casino
If you can navigate your way on the website, you can instantly join the 30 million current users of WebMoney to play online today. Just take your pick from the WebMoney online casinos found in our toplist to play either Slots online, Blackjack, Craps online, Pai Gow, or whichever games takes your fancy, and you can make payments using one of the most anonymous online casino payment options.