If you're interested in learning more about TopGame Casinos by reading our comprehensive review in which our experts at CasinoTop10 delve into all the nitty-gritty details such as the company's plethora of games, whether the casino games are cross-compatible, safety and fairness and languages supported.
Best Top Game Casinos
The Best TopGame Casinos on the Web
After extensively reviewing tons of online casinos, we've come to the conclusion that TopGame Casinos offer all that an avid gambler could simply want out of an online casino! Despite the fact that certain features that can be seen in TopGame's array of games make the company stand out in the casino software field. You can tell that their development team has managed to put new ideas in place in terms of layout and design. For one thing, Top Game Casinos have lobbies where you can get instant assistance from a knowledgeable support team. Moreover, playing at one of these casinos will also enable you to play several games in different windows simultaneously. So, with excellent game speed, user-friendly software and a growing amount of casino games, why not play at one of the Top Game Casinos? If you're interested in signing up to one, go ahead and check out our comprehensive list of casinos above.
Facts about Top Game Casinos:
Their array of games isn't as large as other casinos which are powered by the bigger software companies;
Games are cross-compatible.
TopGame Casino Software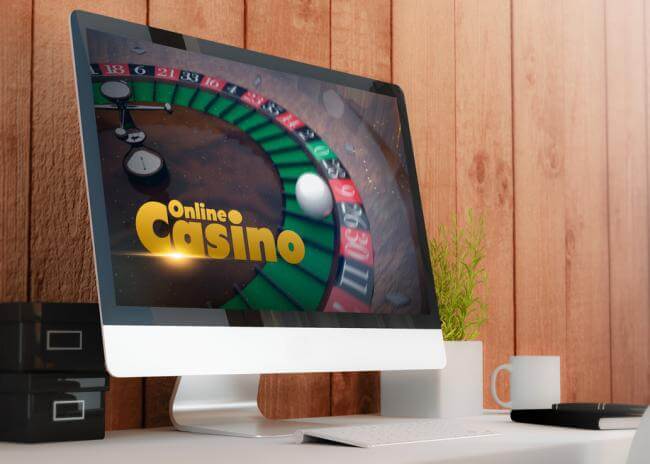 Top Game's interest in entering the casino software field stems from an explosion in the iGaming field in the mid-2000s. Although TopGame hasn't been around for such a while, the company clientele seems to be ever-growing. This is perhaps a result of the fact that the company provides solutions which are both 'tailored and targeted' to its online casino partners. Their customer-centric philosophy centres on pleasing and appealing to customer's needs. Ultimately, it is this approach which has led the software company to come up with some fantastic innovations in the field which includes the development of the TOPGAME Open Game Cloud.
TopGame's Array of Games – Exciting Casino Games at Your Fingertips
Although TopGame's array of games is no match when compared to casino software companies that have been in the biz for almost two decades, the company still has plenty of games to offer to its potential gamblers. Since its inception, TopGame has created approximately 250 casino games. Like most software companies in the iGaming field, the casino software company has focused its attention on creating a wide variety of Slots games, but have also opted to developed much-loved table games and other games.
Slots Games
If you enjoy the thrill of looking at the spinning reels of Slots games in hope that the outcome will lead to a massive win, Top Game Slots with their realistic sounds and captivating graphics are definitely worth playing! Their plethora of slots games includes 3-reel slots, 5-reel slots and video slots. What's mega exciting about the company's games is that some of the Top Game Casinos slots games even have bonus rounds which you won't be able to find anywhere else. Amongst the games that stood out from the rest in our eyes are Fruit Slot 5 Lines, Inca's Gold, Cool Stone Age, Great Reef, Reel Gangsters, Carnival of Venice, Lucky Fishing, the bingo inspired slot Game; Bingo Slot, Aladdin's Treasure, 7 Monkeys and Glorious Rome. However, you will probably come across many more that will tickle your fancy!
Table Games
Provided that you'd rather play table games rather than slot games, Top Game's selection of table games includes all the casino classics such as Blackjack, Roulette, Craps, Baccarat and Pai Gow. If you're looking for variants of these games, you won't be able to find much but they're definitely worth a shot.
Other Games
Other than slots games and table games, you'll also be able to find a collection of other games to take your pick from! Top Game's other games include the likes of Video Poker, Keno Online, Bingo and Scratch Cards.
Cross-Compatible Games
Top Game prides itself on providing casino games which are available to play on all platforms. Previously, the company used to develop games using Flash. However, the increase in gambling on the go by keen gamblers playing on mobiles and tablets has led to a profound change in the type of coding language that is used in structuring content on the web. Principally, HTML5 is used by the company nowadays as opposed to its predecessor Flash. In effect, this enables online casinos to offer downloadable games and instant play on all devices; be it desktop, mobile or tablet.
Safety & Fairness
If you're worried as to whether Top Game Casinos are safe, you needn't be! In developing their games, TopGame implement the use of a Random Number Generator (RNG) which aids games in generating a completely random outcome. In addition, each game is independently audited by a third party company called TST which is located and licences in Curacao, the Netherlands Antilles.
Languages Supported
The languages supported by Top Game Casinos include English, French and Spanish.
Play at one of the many TopGame Casinos today!
Although the software company is perhaps one of the lesser-known ones in the industry, they have certainly had a successful foray in the iGaming industry. In its development, Top Game continues to provide sophisticated online gambling software solutions to all the online casinos the software company has partnered up with over the years. So, whether you enjoy placing max bets and watching Slot's reels spin until they finally come to a halt, deciding when to hit, stand or double at a blackjack table or play a simple bingo game, you'll be pleasantly surprised by the games you'll be able to find at TopGame Casinos. Ultimately, whether you choose to play at one of the TopGame Casinos in our list is up to you; the ball is fundamentally in your court. However, if you do decide that a TopGame Casino is fit for you to spend your time gambling away at, you'll be playing casino games at the drop of a hat!