In every area of life, women are on the rise, pulling the punches, and leveraging their skills, and this has never been more true than in the field of gambling, where women now make up between 20-40% of gamers at the casino (percentage varies depending on the country, on the UK casino circuit it's as high as 41%, whereas for US gambling this average is a little over 20%). That's right, ladies and gents, women gamblers have been rising up, hitting the tables, and beating the house edge, but like other areas of history, women gamblers haven't always received their fair share of the limelight, so today, we're rebalancing things! Without further ado, here's our homage to the top 5 female gamblers, those ladies who know how to handle risks, flaunt a poker face, and take home the prize pot!
Suggested Online Casinos
Lotte Deno: AKA "Lotta Dinero/ The Poker Queen"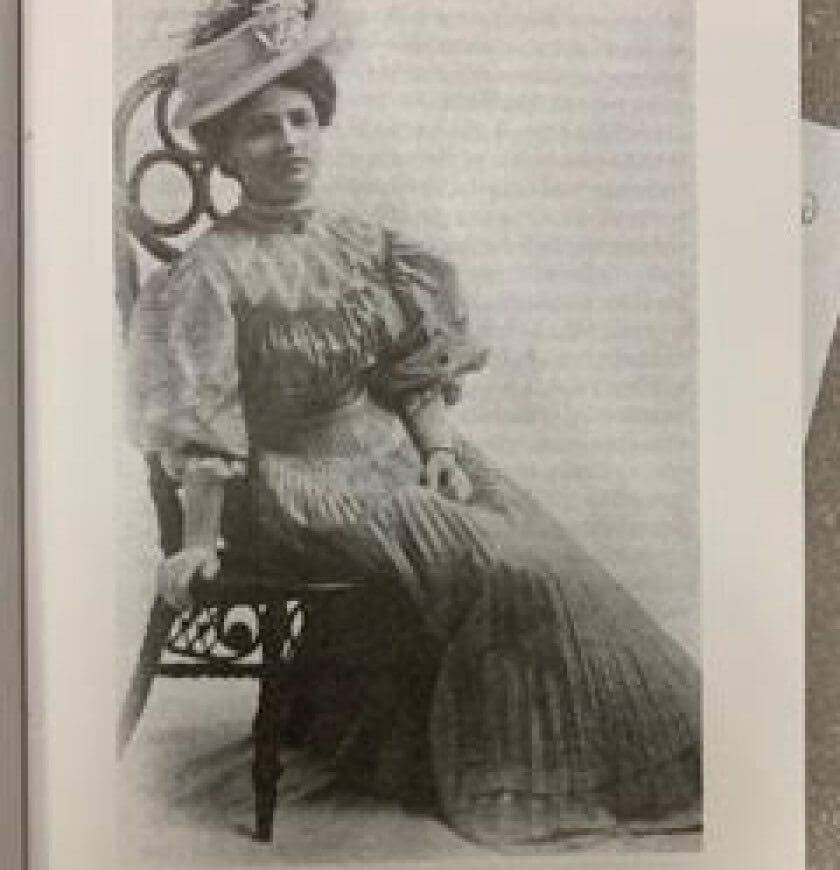 Our first female gambler takes us on a trip back to the Wild West, where gambling mainly was the foray of men in smokey saloons. That never stopped the daring and beguiling Mrs. Deno from hitting the card tables to the point that she went by the title of "Poker Queen." But that wasn't her sole alias, born with the Christan name, Carlotta J. Thompkins, Lotte opted for Deno, after winning a hand so big, that a fellow player cried out that she should be called Lotta Dinero.
Possibly one of the most famous female gamblers of all time (she was immortalized in the smash-hit USA TV show Gunsmoke) in the harsh frontier lands of the Wild West, this mysterious and skilled lady bested the likes of Doc Holiday and was able to retire from the funds she won, living until the impressive age of 89 (the average life expectancy at this time was 52 for women in the states).
Judy Bayley: "The First Lady of Gambling"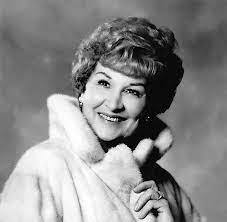 Heard of the Hacienda- nope, we're not talking about the Spanish tax authorities, but rather the casino? Well, Judy Bayley is the woman who brought it into being and the first-ever sole female owner of a casino in Nevada. Originally opened with her husband, Warren Bayley, Judy became the sole owner and operator of the Hacienda when her husband and partner passed in 1964, earning her the title, "The First Lady of Gambling."
With no formal business training, she relied entirely on her natural business acumen and quickly recognized the need for entertainment and publicity. Bringing both to the venue, she kept the Hacienda in the limelight and public eye, making it a hugely successful business until it closed in 1996. On top of this, she had a fierce passion for Keno. Sadly Judy passed in 1971 but will forever remain The First Lady.
Vanessa Selbst: Three-Time World Poker Series Winner and Only Female Player to Hit #1 in the Global Poker Index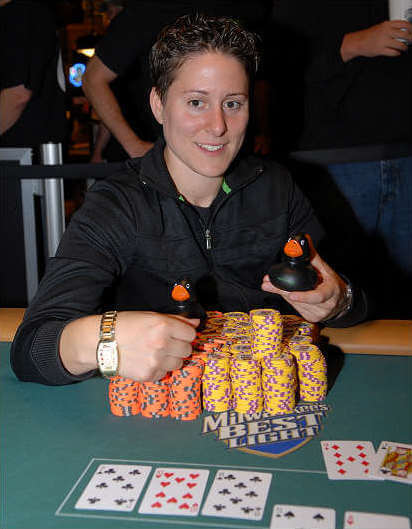 Jumping forward in time to a poker player of more modern appeal is Vanessa Selbst. As one of Poker's most prominent players, she is the only woman thus far to have reached the top spot on the Global Poker Index and win the North American Poker Main Event Tournament for two years in a row! Additionally, she's a three-time winner of the World Poker Series (only achieved by two other players, both men) and retired from the game in 2018 (age 31), having amassed more than $15mill playing live Poker!
Annette Obrestad: "Annette 15/ The Huntress"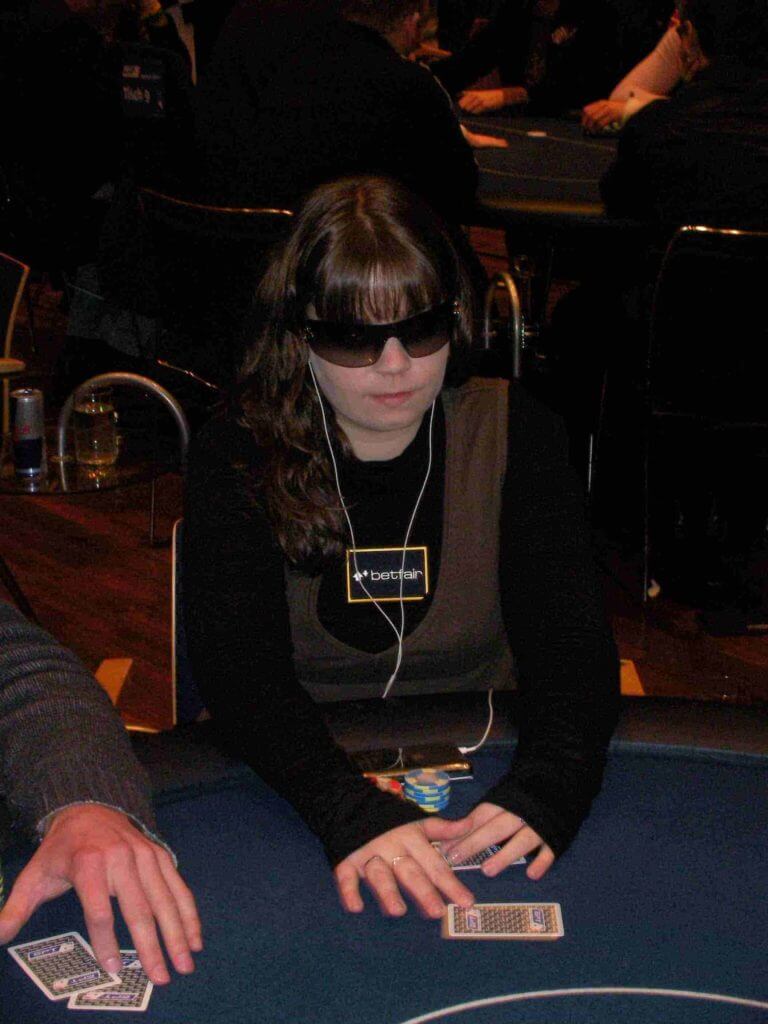 The story of Annette Obrestad is one some avoid, as it touches on potential underage gambling (she started out aged 15, playing in free tournaments, and won her first bankroll this way, fiercely denying playing real money games until legally able). However, this doesn't mean Obrestad deserves any less credit for her achievements and she's certainly a top 5 female gambler, leading the charge, winning tournaments, and even claiming to play some of them blind to highlight the importance of noting who you are playing against and their position rather than the hand.
As a trail blazer, she's the youngest ever player to win a WSOP Bracelet in 2007, and between the years of 2006-2007, she grossed $500,000 via PokerStars, $200,000 via Ultimate Bet, and $136,000 from Full Tilt Poker. What's more, in 2008, she won first place in the Stars Sunday Hundred Grand Tournament out of 20,000 players. Poker news of Obrestad is quiet of late, as she now focuses on running a successful makeup channel on YouTube.
Liv Boeree: Current Number 1 Female Poker Player Worldwide AKA "Iron Maiden"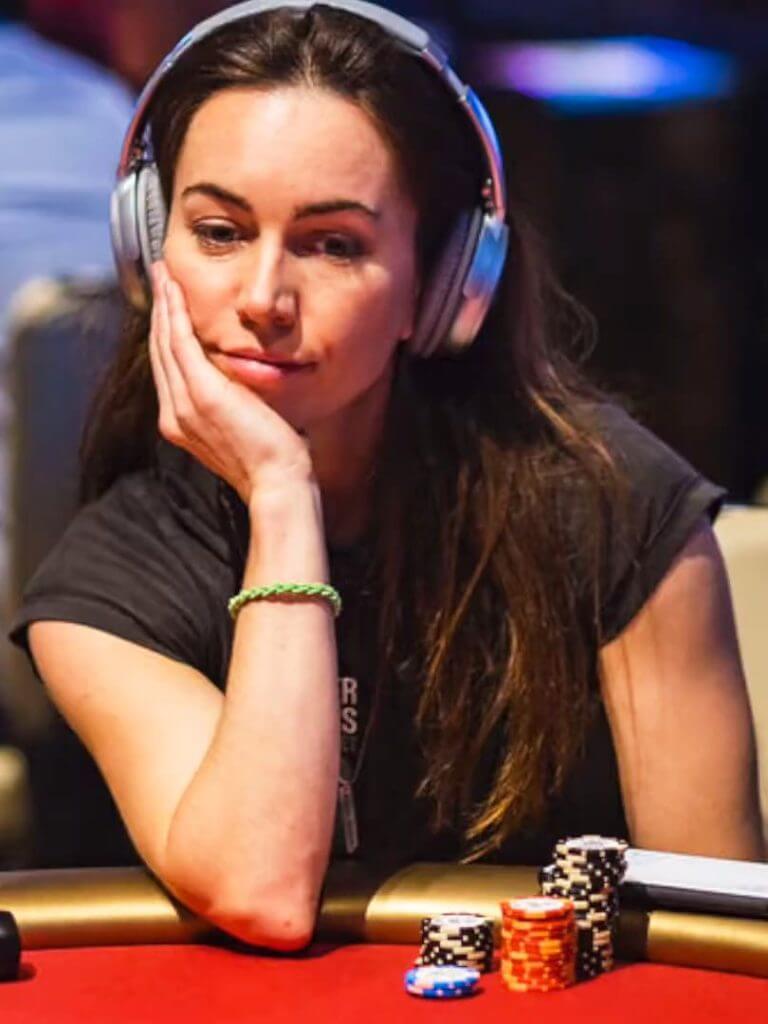 The last lady on our top 5 female gamblers list is the current number one female poker player in the world for 2021, the one and only Live Boeree AKA the "Iron Maiden" (a nickname earned through a love of heavy metal music and gothic culture, rather than the way she lays bets). As one of the most successful gamblers of all time, she's the only female player to win both the World Poker Tour and European Poker Tour, has a net worth of $4mill+ in tournament winnings and officially represents PokerStars. Her talents don't stop there: she's also got a degree in Astrophysics, has started a charity, hosts major gambling events worldwide, and is a strong female role model! While this list only covers the top 5, it's in no way exhaustive, and from the Gladys Knights, Kathy Liebeths, Sarann Knight Preddys, and Dona Marias, throughout history there are plenty of fearsome female gamblers out there to take inspiration from!