Social Casinos are on the rise and offer players brand-new gaming experience. These casinos combine players love of the various casino games available along with social media platforms. It adds a fun element to social media users and makes casino games more exciting to casino players wishing to socialize with fellow keen players. You don't need to leave the comfort of your home to enjoy the available live social casino sites!
Best Social Casinos Online
What is Social Gaming Online?
Social gaming sites are quite different to your regular online casinos. The main difference is your aim while playing. You are not simply playing to beat the house and win real money. On these social casinos, you rise in levels in order to unlock games and features and complete goals and achievements.
You start off with some free in-game money which you can use on any of the casino games available. You can easily invite friends to play with you and you can compete against other casino players. The more you play and progress, the higher you climb on the leader board. This is perfect for you competitive players out there!
These social casinos are easy to come across. A great many of these live social casino apps and sites can be found on your phone's store. Most social gaming online apps are found on both the Google Play Store and at Apple's App Store. What's more, is they are free to download. If you enjoy the social casino, then most apps give you in-app purchases if you've run out of the free in-game virtual money.
The free casino apps are great and compatible with all mobile phones. They are not only easy to use but convenient if you prefer playing on your phone. In order to access these social casino games, you don't necessarily need to download them. Most have their own live social casino sites or can be found on social media platforms. You can sign in with your social media account and boom, you're in! This way is very easy to invite your friends to join in on the fun too. The most popular social platform for social gaming online is Facebook. You can find plenty of different games and casinos just by searching on Facebook.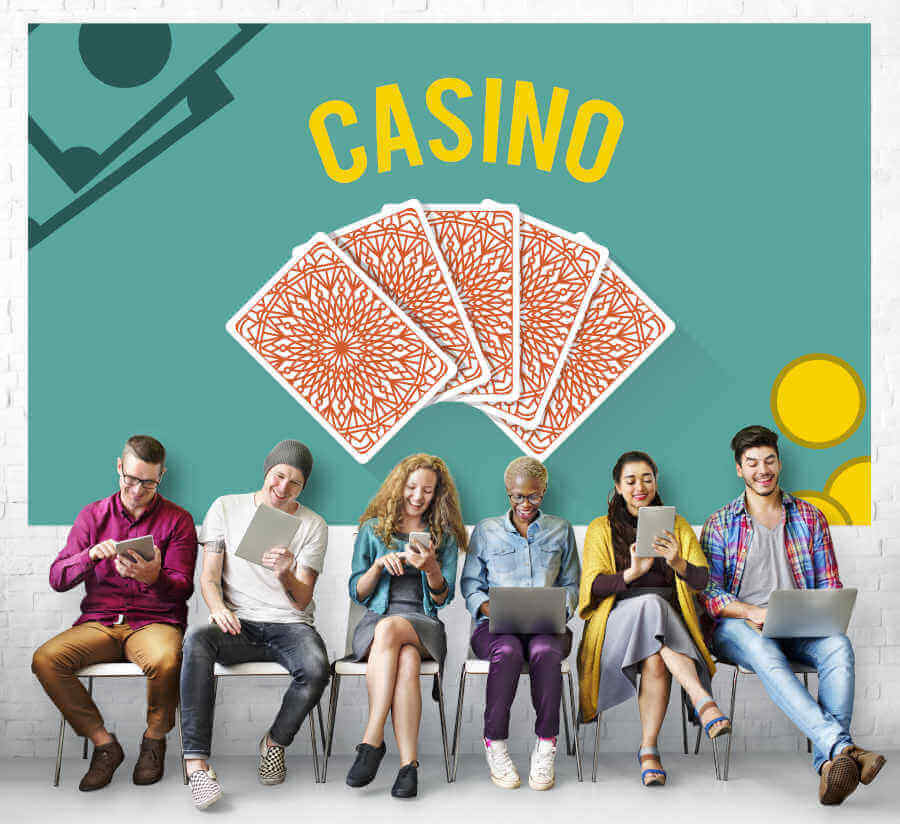 Sweepstakes at Live Social Casino Sites
Social casinos emerged in the 2000s and have become increasingly popular. More recently, we have seen a new, innovative type of social gaming online. These are sweepstakes social casinos that are available in places that don't have regulated online casinos. Sweepstakes social gaming sites are legal and available to players from most states in America, as explained in our US gambling guide, and also in Canada.
Sweepstakes casinos are an interesting cross between regular casinos and social gaming online sites or apps. These also have the social element to the games by playing with in-game virtual currency. These social casinos use sweepstakes cash and gold coins instead. What you win, can be claimed as prizes and withdrawn. A legitimate casino has to be a game or contest whereby anything of value is given by chance. So, when playing at social casinos online such as Luckyland Slots or Chumba Casino, you play their casino games you get a chance to win real prizes.
Once you get started, you receive free sweepstakes. You are even free to add more into your account if you wish. By adding more sweeps cash and gold coins, you can play more of the online casino games in their lobby and claim the prizes you win.
Social Casino Games
There are not only a wide range of social casinos and social casino apps, but each live social casino has a great deal of social casino games available. These casinos will be slightly different to those you would find at an online casino. This is mostly because these game developers create apps and sites dedicated to mobile and social networking sites. Ultimately, the games produced are not limited to casino games but all types of games.
The most common game you will find are slots online, as you usually have a huge majority of them in the lobby. These social gaming sites additionally have a selection of table and card games. You have online roulette games to choose from as well as blackjack online. Many social casino sites offer popular video poker games as well. Some apps and sites even exclusively offer social poker rooms.
Unfortunately, these social gaming online sites don't offer any live casino games. These are found at regular online casinos and offer live dealer casino games by top casino software providers.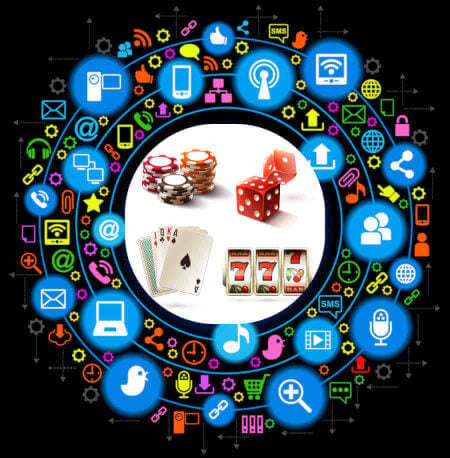 Social Slots
Social slots as beloved by casino players all around the world. Many social slots have various themes and game features. You can find Egyptian slots, TV and movie slots, Irish slots and many more. There are 3-reel and 5-reel slots all with their own unique ways to win and symbols. Some social games online are solely dedicated to social slots online, namely Luckyland Slots Casino.
Online Casinos vs Social Casinos – What's the difference?
We briefly distinguished online casinos and social casinos but here we will get into more detail about the various aspects.
| | | |
| --- | --- | --- |
| | Online Casinos | Social Casinos |
| Quality and Quantity | Top-tier software developers create games that are of supreme quality and offer flexibility to play on any type of device. These intricately designed games are available at many online casinos. Plus, many online casinos offer live dealer games too. | These games have high quality and are appealing to players. There isn't the variety which you would usually find at online casinos. However, the games are high quality, made to entertain and created to be played on apps or social sites. |
| Real Money Games and Free Cash Games | Usually, online casinos allow you to play some of their games in demo mode. Generally, it's more enjoyable when you wager some money and end up winning it back and winning more. | These social casino games are usually played for free by using the in-game virtual currency. This is excellent for beginners or players who enjoy very low-risk gaming. You don't need to risk any of your money, or connect your Cash App or other banking options, and you can practice game strategies. Plus, winning mostly gives you bragging right. Real prizes are only available at sweepstakes social casinos. |
| Legality | Regular casino sites are not allowed in the US unless it is the particular state laws specify it is allowed. There are few states which regulate and allow online casinos. If you are from the following states you can play at New Jersey online casinos, Delaware online casinos or Pennsylvania online casinos. | Since the majority of US states haven't legalised casino operators, you can still enjoy your favourite casino games by playing at social casino sites or apps or social slots sites. Here you can play casino games with sweepstakes, gold coins and other virtual cash. |
Social Casinos FAQs
What is social gaming online?
Social gaming online adds the social element to online casinos. You can play games for free, win virtual money, which at sweepstakes casinos can be claimed for real prizes. If you enjoy competitive games, you can make your way to the top of the leader board, unlock different games and invite friends to play with you.
What is the best casino app?
There are different apps you can play which have an assortment of casino games. One of the biggest and most popular creators of social apps is Zynga. Meanwhile you can play at popular sweepstakes social casinos created by VGW.
Can you win real money on casino apps?
Definitely. The social casinos featured allow you to play with virtual money with which you can claim prizes. These apps would have different casino games – from slots, to roulette, craps and many more!
Play at Social Casinos Now and Enjoy Bonuses, Free to Play Game and Unlock Games!
Social casinos are a great harmless way to enjoy your favorite casino games. You are spoilt for choice when looking for social gaming online apps and sites which probably many of your Facebook friends are enjoying as well. These social slots and social games are fun to interact with friends and other players and have excellent real prizes you can win!