Created in Russia in 2009, Qiwi has maintained its status as Russia's largest online casino payment provider to this very day. With the service's growing popularity the company made the decision to expand its market and make the service available in 20 countries and today claims to have 15 million users using its services to pay for online purchases. What you probably don't know about Qiwi is that the e-wallet is now used as a payment option by a wide variety of online casinos. So if you're a Russian citizen or a user of Qiwi we recommend that you read through our Qiwi Online Casino Reviews above to see if this payment method is right for you.
Finding the Best Online Casinos that accept Qiwi
Convenient and speedy, Qiwi is a very easy-to-use payment method to deposit money to AND withdraw funds from online casinos. Some of the biggest names in the online casino business now accept Qiwi as a payment method and many online casino users are turning to Qiwi as a quick and reliable means of transferring money. While it's not quite a universal payment method across the board, more and more casinos are adding it to their back end so check back frequently to our list of reviewed Qiwi Online Casinos to find out which casinos have jumped on board.
Why use Qiwi at Online Casinos?
Works in sync with Visa so safe, secure and easy-to-use;
Easy to top up using a variety of methods including at terminals and kiosks with cash;
One of the most convenient payment methods for Russia and CIS;
Money is immediately accessible in your online casino account.
From Cell Phones to Blackjack
When Qiwi was first launched it was primarily used by Russians to buy cell phone credit, pay utility bills, settle TV and internet bills, pay off loans and pay for services and products purchased online. These days Qiwi is also widely used by many who wish to transfer money to their online casino accounts. One of the major selling points of using Qiwi is that funds are available instantaneously. The Qiwi payment method works in association with Visa so as a user you can rest assured that your banking is done safely as this particular payment option has multiple safety features that are up to today's standards.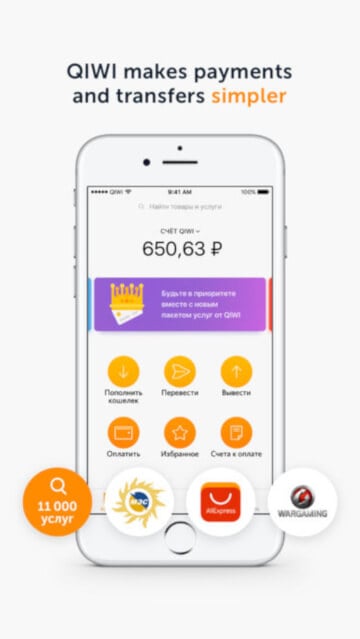 How to use Qiwi to Deposit Your Funds at Qiwi Online Casinos
If you've selected a Qiwi Online Casino from our list of supported casinos above, then you're probably wondering how to use the payment option.To deposit funds into your online casino account you must actually open up a Qiwi e-wallet account. So first, go to Qiwi's official website to do this. Unlike other e-wallets such as PayPal, Neteller and Skrill, available at PayPal Casinos, Neteller Online Casinos and Skrill Casinos respectively, which will usually ask you for a username/email and password, Qiwi will only ask you to provide your mobile phone number.
On submitting your number you'll be sent a password by SMS. When you're using Qiwi you'll be required to sign in by using your personal cell phone number which will function as your username and the password which the company itself has sent you. The next step to take after you've managed to open up an account is to insert funds into your Qiwi account. In essence, this can be done by using various methods such as bank transfer, cash deposit at Qiwi terminals, kiosks and affiliated agencies, credit/debit card deposit, or by depositing funds by using another e-wallet.
You must keep in mind that the availability of these 'funding sources' will in fact depend on which country you as a Qiwi account holder live in. Any funds that you transfer will appear in the Russian currency; Rubles. After doing this you must then navigate to the payment page on your selected online casino, select the e-wallet option and choose Qiwi. You will then have to sign in to your account by using your number and password and specify the amount you'd like to transfer to your online casino account. Qiwi payments are instant and usually free of any processing fees.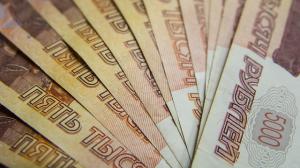 How to Withdraw Funds from Qiwi Online Casinos
If lady luck is on your side while playing casino games and you'd like to make a withdrawal, the first thing you should check is if your selected online casino allows it. Provided that it does, you'll then be required to make your way to the payment options page and enter your phone number and password together with the specific amount you'd like to transfer to your Qiwi account. Once you've submitted your request the funds will appear in your e-wallet account as soon as the transaction has been cleared by the online casino.
The Advantages of Using Qiwi at Online Casinos
Instant Payments can be carried out.
Transfers are typically Free of Charge.
Topping up funds can be done easily through kiosks or terminals.
Qiwi is accepted everywhere Visa is.
Qiwi is designed to work on Mobile.
Cons
Only accepts RUBs and USD
High top-up fees for the prepaid card
It isn't internationally available
Use CasinoTop10's Qiwi Online Casinos today!
If you line in Russia or one of the CIS countries the advantages of using Qiwi or Qiwi Visa Wallet as your online casino transfer service are numerous. Provided that your country of residence is Russia or you come from any of the other 20 other countries which accept Qiwi, you should definitely try out one of the Qiwi Online Casinos available in our list of 'Supported Qiwi Casinos'. The e-wallet will offer you a secure way in which to gamble by using your Rubles at online casinos which accept Russian players.