If you're searching for Australian Online Casinos to play at which accept Australian currency, then you're in luck as CasinoTop10 features a comprehensive guide and a list of the very best online casinos for Australian online players. So no matter if your favourite game is Roulette online, Blackjack Online, Video Poker, Pokies, or any other game, you're guaranteed to find a casino with a large range of games. Below you will find the list of the best online casinos for Australian players offering great games and sizeable bonuses.
Our Best Australian Online Casinos Reviews
Although there is a vast number of casinos to choose from when it comes to Australia, we at CasinoTop10 have done all the hard work for you and only listed the best and brightest of the bunch. In the toplist above, we rank and review Australian Online Casino sites by considering several different factors before placing them in our Best Casinos list. CasinoTop10 was designed around helping players find what they want which means that each of these sites has been tried and tested. It's only after we have made sure that our casinos will be able to satisfy our players that we put them in our Best Casinos list.
CasinoTop10's Best Online Casino Australia Sites need to:
Be approved Online Casinos for Australian players;
Offer the option of being able to play with AUD;
Run on a safe, secure and trusted casino platform;
Provide a fantastic game with captivating graphics;
Offer a fantastic online casino bonus that can be cashed in on by Australians.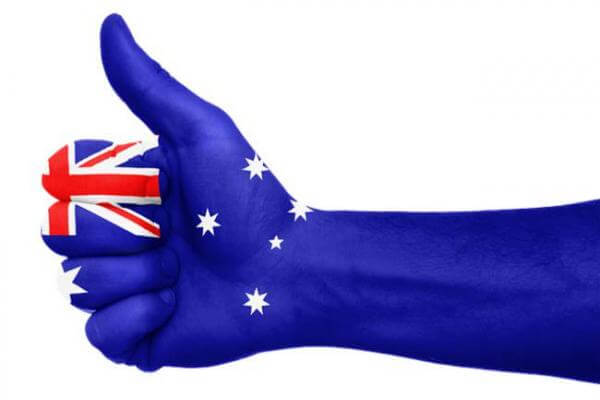 Legal Landscape of Online Casinos in Australia
Much like in the US and a few countries in Europe, the laws regarding online gambling in Australia are a continual work in progress. The Interactive Gambling Act (2001) was a federal act that was passed on 28 June 2001 by the Australian Parliament in Canberra. The aim of the act was to restrict online casino providers, not online casino players. According to the 2001 Interactive Gambling Act, Australian-based casinos were not allowed to offer gambling games to Australians over the internet. However, according to the same document, offshore providers were still able to offer casino services to Australian players as it's outside of the Australian federal jurisdiction. Online casinos could still operate in Australia but only with offshore players.
From the player's perspective, this wasn't a problem as it was legal for players to sign-up and play at an online casino, create an account and play for real money abroad. This whole setup is a contradiction as according to these Acts, it's illegal to sell but legal to buy. However, as a player, you only have to care about point two. If you want to play online casino games in Australia you're allowed to – or at least you were. The new legislation passed in 2016 and put into practice in September 2017 now make it officially the only online casino based in Australia or with an Australian license that is allowed to offer online casino games to Australians. That licensing process has yet to be established, however.
Online Casino Australia Laws across States and Territories
Traditionally all gambling laws have been done by the individual states and territories within Australia. However, the Commonwealth has now taken a more active role in regulating the Australian gambling industry. As the Commonwealth can make country-wide laws regarding communications and communication services, they used this power to introduce laws regarding online gambling. As online gambling is done over the internet, the internet is a communications service, the Commonwealth had the power to regulate the online casino providers. However, the Commonwealth Act does not limit state and territory laws. Land-based casino laws are still done by state and territory as these do not require a communication service to operate.
If you would like to read up on state and territory laws regarding gambling, then you need to contact the following entities that regulate gambling within each state or territory:
Australian Capital Territory – ACT Gambling and Racing Commission
Queensland – Office of Liquor and Gaming Regulation
Victoria – Victorian Commission for Gambling and Liquor Regulation
Western Australia – Department of Racing, Gaming, and Liquor
South Australia – Independent Gambling Authority
Northern Territory – Licensing Commission
Tasmania – Tasmanian Gaming Commission
New South Wales – Office of Liquor, Gaming, and Racing
Other Legal Considerations for Australian Online Casino Players
If you have a website in which you write about online casinos within Australia, or share information with other players online, it is completely legal to share the website of an online casino with others or on your website. It only becomes illegal if you are also providing gambling services on your site and if you are receiving any kind of direct or indirect benefits from publishing the link. Getting paid to link to online casino sites is strictly forbidden. You also don't have to worry about Internet Service Providers blocking gambling sites as there is no legal requirement for them to do so. The laws are strictly for the online casino providers themselves, not third parties which could help the online casino functioning such as internet providers and financial service providers.
Advertising Legislation for Online Casino Australia
The Interactive Gambling Act (2001) not only restricted online casino providers from taking money from Australian players but the act also strictly prohibited online casinos from advertising at all to Australian players (the same applies to New Zealand casino players for whom all advertising is illegal including advertising for offshore online casinos). As an Australian player, if you are wondering whether you can play online or not as you never see any online casinos being advertised, the simple answer is yes you can. You can access all casinos on our toplist without an issue. The legislation is there simply for the casino providers, not for the players. The only reason you are not seeing advertising is that casinos are not able to showcase their games and services to you. And because of this slight annoyance we've taken the work out of finding what the best casinos are and have reviewed and listed only the best ones for Australian players right here.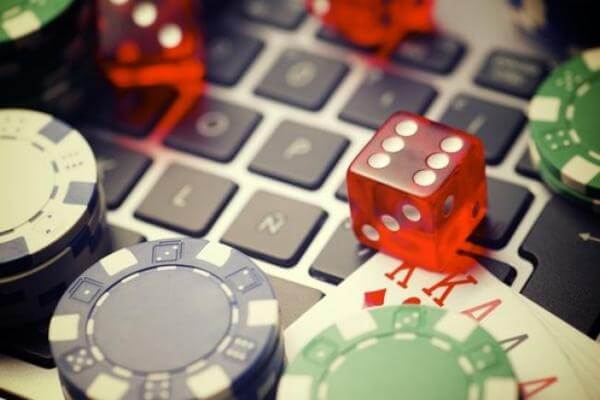 Australian Online Casino Payments Options
Most casinos have a wide range of deposit methods for Australians, ranging from major credit cards to online-payment solutions such as Neteller, Moneybookers, EntroPay, and Ukash. However, many Australian players can use POLi casinos. POLi (Pay Online) is an online-transaction service designed specifically for Australians. It allows you to make instant deposits at casinos online from your bank account. All payment options allow Australian players to make their deposits in Australian dollars. There are no restrictions for financial services providers to restrict their services for online casinos or online casino players like there are in the United States, so Australian players will have no issues in using popular payment methods at online casinos as financial service providers do not have any legal requirements not to. All casinos listed in our toplist provide many different options for Australian players. All casinos will receive your deposits quickly so you can start playing without delay, and you will also receive your winnings very quickly too – no need to wait for weeks on end, constantly checking your bank account and sending various emails to your casino customer service. You will be able to make your transactions swiftly and problem-free.
Slots are called Pokies!
Although there are plenty of Blackjack, Roulette, and Video Poker players in Australia, most Aussies want to play their national casino game: the Pokie Machines. Slot machines are called pokie machines in both Australia as well as New Zealand and according to the Australian Government Productivity Commission, a fifth of all gaming machines in the world are located in Australia (to entertain 0.3% of the world's population.) Even more oddly, more than half of the pokie machines are within the state of New South Wales and in 1999 it was estimated that all of Australia had close to 180,000 slot machines – that's a bit over 90,000 machines just in the one state. As of 2017, an estimated $135.7 billion is spent on playing the pokies in Australia annually. So, as we know you like your pokies, we've made sure to have the best online casinos so you can play Slots Online as much and as long as you like. To find the best online pokies, go to the list above. We list the top Australian casinos and to earn a spot on that list sites must have a large variety of poker machines.
A Brief History of Australian Online Casinos
Australians have a longstanding love and tradition for gambling and were amongst the earliest nationalities to adopt online casinos into their gambling lifestyle. In the mid-'90s when the first online casino sites were launched, Australians (together with Americans and Scandinavians) almost instantly started to play poker and casino games online. One reason for this early success was the Lasseters casino. Lasseters Corporation already operated a successful live casino in Alice Springs and saw the potential in Internet gambling. In the late '90s, they launched one of the first legalized online casinos. It became an instant success. Today, Lasseters no longer holds the position as the best Australian online casino but its role as the first site to bring online gaming Down Under can't be underestimated.
Australia Casinos FAQs
Are online casinos legal in Australia?
Short answer: Yes, online casinos are legal in Australia. But since the passing of the New Interactive Gambling Amendment Bill of 2016, the only online casinos that are legal in Australia are those actually based in and licensed in Australia.
Are there currently any legal online casinos in Australia?
Technically, no. The new IGA bill of 2016 was just enacted into legislation at the end of 2017 and an official licensing process for Australian online casinos has yet to be established. But while there are no 'legal' online casinos open to Australians there are still legal online casinos licensed in other jurisdictions accessible to Australians.
Has Australia banned online casinos?
In effect, the new legislation had made for a de facto ban on online casinos from other jurisdictions offering online casino games to Australians. However, it remains legal for Australians to play at online casinos and many fully licensed, legal online casinos continue to offer services to Australian customers.
What are the safest online casinos in Australia?
Given the current limbo in Australian online casino legislation, there is a grey area as to the safest online casinos available to Australians. Many well-established offshore online casinos have temporarily withdrawn their services to Australians until proper licenses can be obtained while some continue to offer games in the interim. All the casinos we have listed still offering services to Australians are officially licensed and regulated in their own countries so are still very safe and secure.
What is the Best Online Casino in Australia?
That's up for debate, depending on what your personal preferences for games and graphics are. But all of the online casinos above are highly reputable and offer a wide range of casino games and bonus options for Australian players. They may or may not offer transactions in Australian dollars at the moment or you might not be able to use your usual payment methods, but you will be able to play the games you'd like to.
Are there any mobile casinos for Australians to use?
Yes, there are several mobile casinos out there that you can sign up at as an Australian player. Ideally, we recommend finding one through our Android Casinos and iPhone Casinos guides which delve into all you need to know about the casinos available for Android and iPhone users in Australia respectively, the type of casino games you'll be able to find as well as the best ones to play at. 
Who do I contact for online casinos not paying out to Australians to play at?
As the new legislation gets implemented it may make things temporarily more difficult for casinos to process payments to Australian customers. Some payment methods may be cut off to them or they may need to process a limited number at a time. That being said, your money will arrive in due time. For specific details about how your payments will be processed, contact the customer support staff for the respective casino.
Am I breaking the law if I play at an online casino from Australia?
Technically, no. You might be breaking the current terms of the New Interactive Gambling Amendment Bill but you will never likely see any repercussions from continuing to play at an offshore online casino.
Play at an Online Casino in Australia
Now you can stop panicking about whether you are doing some illegal or not, you can chill out and enjoy what online casinos offer you! If you'd like to play at one of the best-rated casino sites, we recommend the online gambling sites listed at the top of this page and below. All casinos listed accept Australians, offer great bonus deals when you make the first deposit, have Aussie-friendly payment options, an amazing variety of games, and most of them allow you to play in Australian dollars.