Although there are other online casino software giants that are more well-known in the industry, there are some lesser-known yet phenomenal gaming companies that are used at many online casinos. Among them is the acclaimed German company, Merkur Gaming. On this page, we divulge to you why you should seek out their casino games and how to find the Best Merkur Casinos to play at.
Best Merkur Casinos
Merkur Gaming Software
Merkur Gaming is a casino software company that has been established in the casino field since 1957. The German company, which was founded by the Gauselemann group, employs more than 10,000 employees in 40 different countries around the globe. It has its main headquarters in Luebbeke, Germany. The fact that its business volume exceeded an astonishing 2.2 billion euro in 2015 suggests that Merkur's mother company has been extremely successful over the years.
Throughout the course of time, the company has been running, Merkur Gaming has managed to become an influencer in both the manufacturing of casino games as well as the online casino software world. In 1974, Paul Gauslemann, the founder and owner of the Gauslemann group, began writing his success story when it opened the doors to Merkur's first casino in Germany. To his delight, many keen German gamblers were absolutely delighted by the brick-and-mortar casino's selection of games and one-of-a-kind atmosphere.
Eventually, Gauselmann continued to write his success story when his company obtained the license needed for the development and manufacturing of slot machines in 1976. Since then, the Gauselmann Group has produced and sold over 2 million real money gambling Slot machines in Germany and across the globe. Today the company, Merkur-Spielothek, owns approximately 200 land-based casinos across Germany. Its sister company, Merkur-Casino, operates about 75 entertainment land-based Merkur Casinos across Europe. Moreover, the company is still considered to be one of the leading providers of services and casino-related products too.
The Gauselmann Group's Entrance into the iGaming
Eventually, when online casinos became a reality in the 90s, the Gauselmann Group chose to expand its horizons in regards to casino games by offering online variants. Now, their suite of casino games primarily focuses on games like Slots and Online Roulette as well as several lottery-style games like Keno online and Bingo online.
As a leading software developer in the online casino realm, Merkur Gaming has been fuelled by a sense of innovation, tradition and a burning passion for being at the forefront of their fellow competitors. Their array of casino games stands as testimony to the passion that lies behind the creation of casino games online.
Why Choose Merkur?
Merkur Gaming is Germany's top casino game developer brand. Its history stretches back over 50 years when Paul Gauselmann created the Gauselmann Group. It was the beginning of the studio we know of as Merkur today. Fifty and more years later, Merkur Gaming is one of the leading brands in iGaming.
Why choose a Merkur online casino? Here are the 5 top reasons:
Decades of experience in the business – Merkur has been online since the late 1950s;
Over 150 games (and counting) – the company's collection spans online slots and table games;
The company operates in some of the biggest networks in the business, including Europe and South America;
All of the studio's slots are certified fair to play and tested by independent labs and agencies;
Merkur Gaming uses cutting-edge technology to develop its games and make them available on a variety of devices.
Merkur Slots
In its years on the market, Merkur has developed hundreds of games. At the moment, its library counts around 250 slot titles, including bona fide hits such as Magic Mirror. There's something for everyone in store in the industry's catalog. From classic slot games to modern machines with modern touches, Merkur casinos have it all.
A proper casino Merkur online boasts the developer's diverse catalog. Merkur Gaming slots come in all shapes and sizes. There are 3-reel classics that no player can ignore as well as modern 5-reel video slots with incredible and rewarding features. Each of the studio's games features thrilling bonus rounds that players can't get enough of.
As a German developer, many of its slots are rooted in Norse folklore. Brynhild is a story of a powerful woman warrior that is the face of Merkur Gaming. Other slots we can wholeheartedly recommend are Magic Mirror Deluxe 2, a deluxe variant of the classic that comes with bigger and better features.
There are no progressive jackpots on offer, but we're sure that the company will go down that road eventually.
Merkur Table Games
Merkur isn't a slot-specific provider. The developer also produces table games including blackjack, baccarat, video poker, and roulette. These include classic variants of roulette as well as exotic versions that up the ante and excitement. You can find these games in any reputable Merkur casino.
The only thing missing from the developer's catalog are live dealer games. So far, the developer hasn't made that step, instead of focusing on video slots and RNG casino Merkur games.
Our recommendations would be Classic Roulette HD and Bahama Roulette HD. The latter is an exotic variant with a fun setting and visuals that roulette fans will surely appreciate.
Merkur Casino's Sound & Graphics
When it comes to the quality of visuals and sound, Merkur Gaming is nothing like the casino software giant, NetEnt. However, in general, their graphics do a fairly good job of representing the theme of each game adequately and the sound effects & music used do quite a good job of reflecting the theme too. Sure, some of their older game's visuals may be quite reminiscent of the 90s with their color scheme and illustrations, but their newer casino games are stunningly beautiful in comparison. Some of our favorites in regards to graphics include 'Scidonia', 'Odin' and 'Electric Burst' are visually stunning.
Merkur Mobile Games
Join Merkur casinos and you'll find a plethora of mobile-optimized games released by the studio. All of them are built on HTML5 and available on Android and iOS devices. Merkur's mobile casino games can be played on smartphones and tablets running on both operating systems effortlessly and without downloading any third-party software.
The fact that you can play them from your phone's browser makes things easy, especially for new players. You'll get the same layout and design as when you play on a desktop. As long as you have a stable Internet connection, you can head to any Merkur casino online and play your faves.
Award-Winning Games
As mentioned earlier, the studio has released around 250 slots so far. They all vary in size and shape from classic slot games to modern video slots. You can play them all for free or real money in any Merkur casino and see for yourself why so many players love the studio.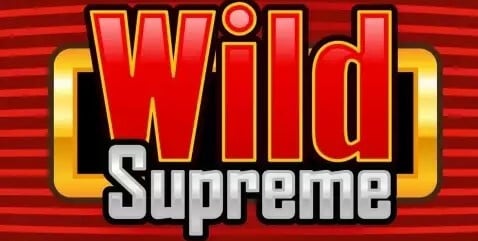 Wild Supreme HD
If you love classic slots as much as we do, you're going to love Wild Supreme HD. One of the top casino Merkur slots you'll find, it's a low-medium variance affair with 5 paylines. Don't let those fool you. Wild Supreme HD has plenty of surprises in store, especially the various 7s that can pay stunning sums of cash.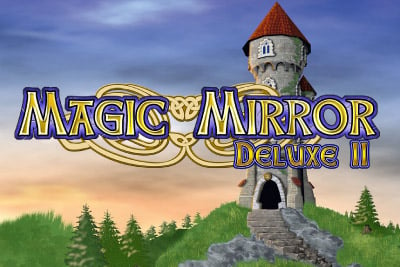 Magic Mirror Deluxe 2
A mystery slot that involves a magic mirror, Magic Mirror Deluxe 2 is probably the best-known Merkur Gaming slot. It has 10 betways and high variance with scatter multipliers that spice up the game in the bonus round. There's a free spins round too where you can win additional free games that further boost the slot's winning potential.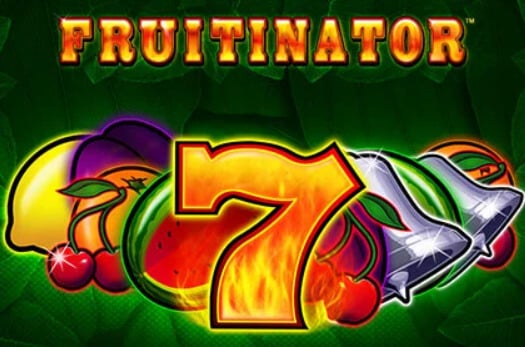 Fruitinator
Yet another classic type of Merkur slot, Fruitinator is an homage to vintage fruities. It's got an RTP of 96% and low to medium variance that makes it pretty fun to spin. Fruitinator perfectly blends 7s with fruit symbols that can pay up to 1,000x your bet. With 2 gamble games on offer, this is as classic as classic slots can get.
Casino Software Safety & Security at Markur Online Casinos
One of the reasons that Merkur Casinos have become immensely popular is due to the fact that the casino software developer has placed a huge effort on providing safe and fair games for their casino players. Before being released on the market, each casino game is always audited and tested by Gaming Laboratories International which holds a valid certification from ISO group. The coveted 9001 certification is known amongst many people in the industry as extremely difficult to get hold of.
Apart from continuously testing and auditing their casino software, Gaming Laboratories International also holds multiple licenses in multiple jurisdictions. Hence, there's no doubt that Merkur Gaming does what's absolutely essential and necessary for their business to thrive by ensuring that players money is safe and sound.
Merkur Casino Awards
Over the years, Merkur Gaming has been nominated at several award shows for its efforts. It's yet to win a major award, but so far, the studio has made appearances at the biggest award shows including ICE and G2E.
You can find brochures at the Merkur Gaming website which showcase all the products that have made the list at these award shows. The ICE 2020 brochure features the studio's latest and greatest games that have been nominated for a few ICE awards.
Any Merkur online casino should have these games on offer as well as many others. We have no doubt that the time before the studio wins a major award is coming, probably sooner rather than later.
Pros & Cons of Merkur
Pros
Slot-centric European studio with 250+ slots
Simple slot games that are easy to play
Fully optimized mobile games
Fair and certified games
Cons
No live casino games
Mostly focused on slots
How to Start Playing at An Merkur Online Casino Today
Playing in a Merkur online casino is not rocket science. You can do it easily by following the steps below.
1. Choose A Casino
Choose a reputable Merkur casino from our list;
2. Sign Up
Sign up for an account
3. Fund Your Account
Fund your account by making a deposit
4. Start Playing!
Choose one of Merkur's top games & start playing for real money and cross your fingers for big wins!
See? It's pretty easy to register at a Merkur casino and play your favorite games that will hopefully deliver the big bucks.
Merkur FAQ
Can I play Merkur games in the USA?
Unfortunately, Merkur Gaming has still not expanded to the US market. So far, the company mostly operates on European soil with the business also expanded in several South American countries (Argentina, Peru, and Columbia)
When was Merkur established?
Merkur was originally established in the mid-1980s, although the company's origins run much deeper. It's part of the Gauselmann Group since 2012, a company which has been in the business since the late 1950s.
Who are Gauselmann GmbH?
Gauselmann Gmbh is a gaming group established in 1957. It's a huge enterprise that incorporates many gaming companies including Merkur Gaming that was acquired in 2012.
What languages are supported on Merkur Games?
As an online gambler, there's nothing better than being able to play online casino games in your own language. No? And whilst most Merkur Casinos generally support English, many of them also support an array of other languages too. Of course, as you've probably imagined the languages an online casino supports generally depends on the market it's intended for. Hence, whilst you'll find that many online casinos support English, they'll also support German, Italian, French, Spanish, and possibly more.
Play at Merkur Casinos Online today & Start Winning Big!
Germany may be famous for its beers, castles and sausages, but it's also quite famous for its casinos too! And amongst the most recognisable brand names in casino entertainment is a company called Merkur Group. The company has mainly focused on machine-like casino games like Slots. And although this is predominantly the same in the online realm, they've also created online versions of Roulette too. So if you've played Merkur Gaming's casino games at land-based casinos and have never played their online variants before, you're definitely missing out on a great opportunity to play and possibly win some money from the comfort of your own home too while you're at it!