Do you find yourself hesitating every time someone hands you a deck of cards to shuffle? Get the sense that all eyes are on you as you attempt to shuffle, nervously dropping cards and fumbling with the deck? Or maybe you've just always admired the skillful way that professionals shuffle cards, but have never quite been able to master it yourself.
Well, fear not! Shuffling cards like a pro is a skill like any other, one that can be learned and honed with practice. In fact, it's a skill that's not only handy for poker players and magicians but for anyone who enjoys playing card games with friends and family.
In this article, we'll guide you through the steps to mastering the art of shuffling cards like a pro. So get ready to impress your friends and take your card game to the next level!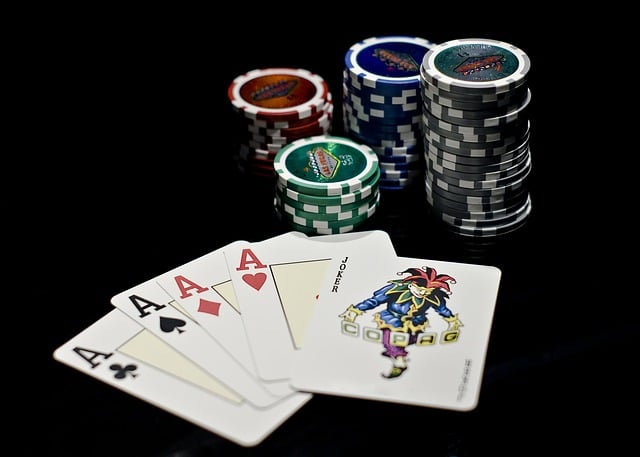 Classic Table Shuffle – Shuffle Like a Casino Dealer
Ah, the classic table shuffle! This is the one you've probably seen in movies, at casinos, or even during your own home games. It's the shuffle that professional dealers use, and it's guaranteed to make you feel like a true card shark.
Picture this: you spread out the cards face down on the table, mixing them up a little. Then, you use one hand to scoop up a chunk of cards and place them onto the other half of the deck. You repeat this a few times until all the cards are interlaced, and then you use both hands to gently press down on the deck, ensuring that they're all properly aligned.
With a quick flick of your wrists, you separate the deck in half and use your thumbs to create a bridge between the two halves. And then, the magic happens: you release the pressure, and the cards cascade together, melding into a perfect, shuffled deck.
The In-the-Hands Riffle-Shuffle – Shuffle Like a Magician
The In-the-Hands Riffle-Shuffle is a classic style you're bound to run into with magicians and card players alike. Compared to other styles on the list, this one is a bit showier, making it a definite crowd-pleaser for those who want to show off their skills.
We've all seen it at some point either in movies or read about it in casino reviews – the cards are cut into equal halves and then riffled together. Once the two halves are brought together, the shuffler forms a bridge with the combined deck, and then the cards cascade like a waterfall into a neat pack. Sound simple, right? Let's see how it's really done.
To execute this shuffle properly, start by holding the deck of cards in one hand and then use your other hand to pull out half of the deck, holding it with your fingertips. Use your thumb to riffle the two halves of the deck together, causing the cards to interlace. It takes some practice to get the rhythm down, but once you do, you'll be able to shuffle like a pro.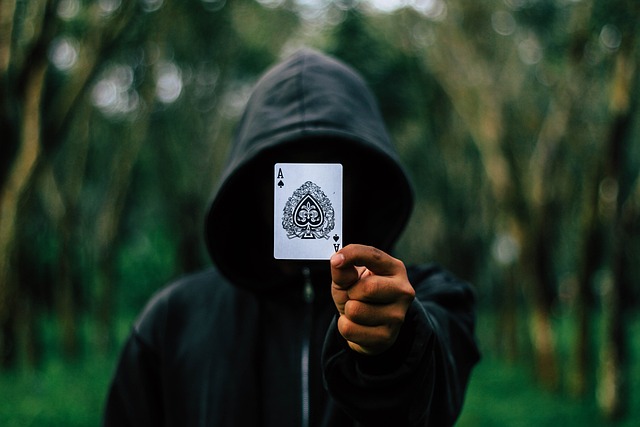 The Harlem Globetrotter Shuffle – Shuffle Like a Professional
Finally, we've reached the most impressive shuffle style on our list – one known as the Harlem Globetrotter Shuffle. This style involves fanning the cards across the table and checking that all 52 are accounted for, just like a professional dealer. If you've ever watched a skilled dealer fan the cards out across the table in one fluid motion, you know how mesmerizing this technique can be.
To begin this shuffle, start by placing the deck of cards face down on the table in front of you. Then, using your non-dominant hand, grip the deck at one of the short ends and lift it off the table, fanning the cards out slightly with your fingers. Next, use your dominant hand to slide the top half of the deck onto the table, leaving the bottom half fanned out in your non-dominant hand.
Now comes the impressive part: with your dominant hand, reach down and grab the bottom half of the deck with your thumb on the underside and your fingers on top. Keeping the deck fanned out, quickly lift your hand up and away from the table, causing the cards to cascade in a fluid motion back into your dominant hand.
Once you've got the hang of this technique, you can add some flair to your shuffle by incorporating a few other tricks. For example, you can use your non-dominant hand to spin the fanned-out cards or use your dominant hand to weave the cards in and out of each other before bringing them back together in one swift motion.
While this shuffle will surely require a bit more practice to perfect, once you've got it down, all other styles will seem like a rookie level. So grab a deck of cards and start practicing – after all, you never know when your new skills might come in handy!
Final Thoughts
Mastering different card shuffling styles can be an impressive skill to have. Whether you want to leave your friends speechless at a poker game or perform like a professional dealer, these shuffling styles will definitely come in handy. From the flashy "Shuffle Like a Harlem Globetrotter" to the classic "Table Shuffle," each style has its own unique flair and benefits. So, grab a deck of cards and start practicing today! With a little effort and patience, you'll be shuffling like a pro in no time.
Don't be afraid to show off your newly acquired skills at your next card game. You might even inspire others to learn some of these advanced techniques. Who knows, maybe you'll even impress a few professional dealers with your newfound shuffling abilities.
So, what are you waiting for? Start shuffling like a pro today!
FAQs
What Shuffle Style Do Casino Dealers Use?
The most common casino shuffle style is the Table Shuffle. We've all seen this shuffle at least once in our lives. To master it, check out our step-by-step instructions above. 
Does Learning How to Shuffle Cards Take Practice?
Definitely. Shuffling cards is like any other skill – it takes dedication and practice to learn. In other words, you won't just become a professional card shuffler overnight.
How Can I Learn to Shuffle Cards?
There is a number of ways to go about this issue. If you're a visual learner, the best approach would be to find a video guide or learn from someone who has already honed their card shuffling skills.