Love a good game of chance? Well, have you ever considered combining that thrill with the opportunity to support a good cause?
Hosting a gambling fundraiser represents both an entertaining and effective way to raise money for charity. From poker tournaments to bingo nights, there is an abundance of casino games that will attract a crowd and generate substantial donations. 
However, before you start dealing cards or spinning roulette wheels, it's pivotal to understand the legal requirements needed for hosting an above-board gambling event. In the step-by-step guide below, we'll walk you through the process of legally hosting a gambling fundraiser. Thus, once the event comes around, all you'll need to focus on will be having an unforgettable time while making a difference. So let's get find out how you can turn your love of gambling into a force for good!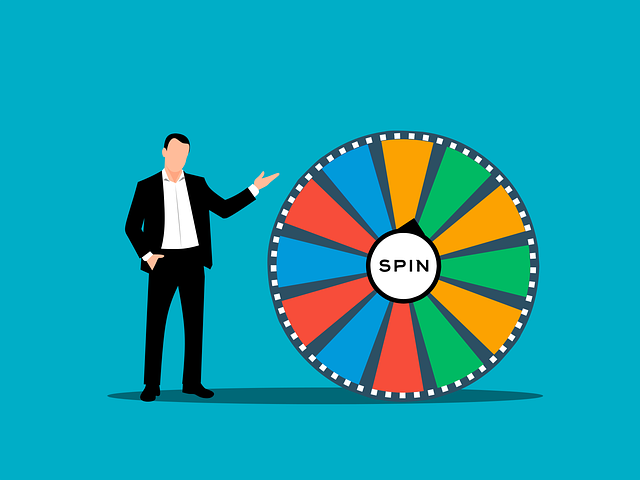 Chapter 1: Choose a Charity 
The first step in hosting any and all gambling fundraisers is choosing the right charity to support. Remember, this is a decision that will shape the entire event. Thus, aim to pick a cause that is meaningful to you. This could be an organization or group that supports an issue that has affected you or someone in your life.
Another essential point is choosing a charity that will resonate with your audience. So, consider what kind of charity appeals to the people who will attend your event – is this a local, national, or international issue you're bringing to light? A cause with a clear and compelling message is likely to attract more participants and with that more donations.
Chapter 2: Check the Legality of the Event
The second step is potentially the most important, so don't even think about skipping over it! Before beginning any preparations for your gambling fundraiser, you'll need to check whether the event is legal in your state or country.
Here, the first step is to ensure that your chosen charity qualifies as a legitimate charitable organization for fundraising. Countries will have differing requirements and restrictions on the types of charities that are eligible for such events.
Another point to keep in mind is that laws and regulations differ not just between countries but between states as well. For instance, each state in the U.S. will have its own set of particular gambling laws that every gambling fundraiser will be required to abide by. These regulations range from license regulation and age restrictions to taxation and background check requirements for the organizers. A soundproof way to go about this issue is to consult with both your elected government officials and reliable online sources, such as the National Council of Nonprofits's website.
Chapter 3: Abide by the Alcohol Regulations
If you want to liven up your gambling fundraiser with a few drinks, you'll need to make sure that you're abiding by the alcohol regulations in your state. But don't worry, it's not as daunting as it sounds!
Before even considering a venue, familiarize yourself with the laws and regulations about serving alcohol at charity events. Certain states in the U.S. will require you to obtain an alcohol license – a process that cannot be completed overnight. Other alcohol regulations may center around the venue. Thus, your chosen venue as well as your bartender may need permission to serve alcoholic beverages at the event.
However, we're not insisting on this point solely because of legality. In addition to keeping the event above board, serving alcohol should also be event-appropriate. For instance, if the goal is to raise funds to fight addiction, alcoholic beverages probably shouldn't be welcome inside. 
Chapter 4: Abide by the Prize Regulations
Without a doubt, the most exciting aspect of any gambling fundraiser is the chance to win big. But before giving away mansions and millions, you need to acquaint yourself with the prize regulations in your state. By keeping everything legal, your gambling fundraiser becomes not just exciting, but also safe.
And who knows? Your guests might just go home with some fantastic prizes, all while supporting a great cause.
The Price Cap
Firstly, find out if there's a price cap on prizes in your state. Certain states limit how much you can give away, so make sure you don't promise more than you're able to give.
The Nature of the Prize
Second, check to see whether there are any items that cannot qualify as prizes. Certain regulations will restrict particular types of prizes, such as alcoholic beverages or firearms. By knowing the regulations, you'll once again be ensuring that your event goes out without a hitch.
Chapter 5: Set a Goal and Know How to Reach It
Now that we've covered the legal and regulatory aspects of your gambling fundraiser, it's time to get down to the fun part – raising the money! The key is to set a realistic goal and find an innovative way to achieve it.
Our first suggestion would be to work with your chosen charity to define a specific goal – why is this money being raised? Such a question will help center your efforts and bring everyone on the same page. It will also make the event more transparent and thus additionally motivate potential donors.
Once a goal has been set, it's time to decide how to reach it. Here are some of the most common payment methods to use:
A ticketed event
Donations at the event:
Donations in exchange for extra chips
Food and drink for sale
Extra events within the overall event
Reserved tables for companies
Sponsorship
Chapter 6: Plan a Party
So far, we've talked about regulations, legality, and finance. It's about time for a breather, which means it's about time to discuss the theme. This means getting those creative juices flowing and designing a concept that will make your event stand out.
Consider the type of event you want to host – do you want something formal and elegant, or are you going for more of a casual vibe? The theme you choose should reflect the atmosphere you want to create. For instance, a James Bond-themed event could be perfect for a black-tie affair, while a Las Vegas-themed party would be on the more playful side.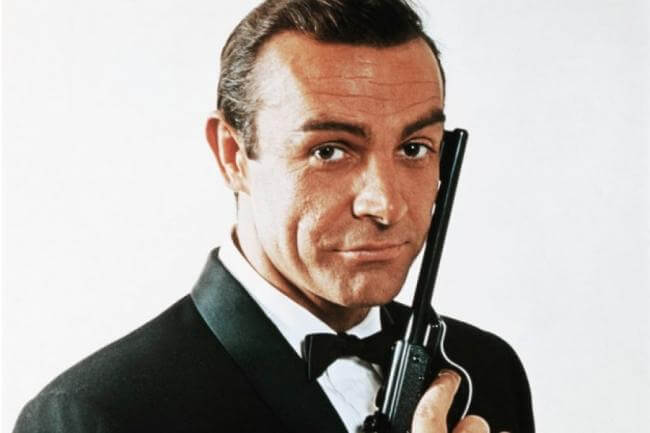 Once you've settled on a theme, start brainstorming about decorations, appetizers, and entertainment. Thus, if you're hosting a casino night, you might want to decorate the venue with cards, dice, and chips. As far as food and drinks go, create a signature cocktail or offer classic casino snacks like popcorn, chips, and pretzels.
When it comes to entertainment, hire a DJ or live band to keep the guests going throughout the night and into the early hours of the morning. In addition, think about incorporating some additional activities like auctions and raffles throughout the event – this will surely keep the attendees hooked!
Chapter 7: An Open Call for Volunteers
Running a successful gambling fundraiser requires a lot of hands-on deck. While you and your organizing team can handle some of the tasks, it's important to recruit volunteers to help out with various aspects of the event. Here are some tips for finding and managing volunteers:
Recruit from your charity organization or community: Reach out to your chosen charity organization and see if they can help you find volunteers or put out a call for help in your local community.
Use social media: Create a social media campaign to advertise for volunteers. Post about the event on various platforms, such as Facebook, Twitter, and LinkedIn, and ask your friends and followers to share your posts.
Ask local businesses to participate: Reach out to local businesses and ask if they would be willing to sponsor or participate in the event and if they have employees who would like to volunteer their time.
Be clear about expectations: Make sure that volunteers understand the time commitment required, their duties, and what they can expect in return, such as a letter of recommendation or a certificate of appreciation.
Provide training and support: Once you have volunteers, make sure to provide them with any necessary training and support, such as a briefing on the event, what to do in case of an emergency, and who to contact if they have questions or concerns.
Chapter 9: Promoting the Event
To ensure that your gambling fundraiser is a success, you'll need to promote it effectively to attract a large audience. Here are some tips for promoting your event:
Use social media: Create a social media campaign to advertise the event. Post about it on various platforms, such as Facebook, Twitter, and Instagram, and ask your friends and followers to share your posts.
Reach out to local media outlets: Contact local newspapers, radio stations, and TV stations and ask if they can help you promote the event. Send them a press release or invitation to attend.
Create eye-catching posters and flyers: Create posters and flyers that showcase the theme of your event and include all the necessary details, such as the date, time, location, and ticket prices.
Use email marketing: Create an email list and send out regular updates to people who have expressed interest in attending the event.
Partner with local businesses: Reach out to local businesses and see if they would be willing to promote the event to their customers or even sponsor the event.
By following these tips and promoting your event in various ways, you can maximize your reach and ensure that you have a large and engaged audience at your gambling fundraiser.
Final Thoughts
To sum it up, hosting a gambling fundraiser is a thrilling and effective way to raise money for a worthy cause. But keep in mind that there are rules and regulations to follow, depending on where you are.
By sticking to the steps we've laid out for you, like choosing the right charity, getting the legal go-ahead, understanding prize rules, setting achievable goals, and planning an epic party, you can create an unforgettable event that does good and has a blast doing it. Plus, don't forget to recruit a team of enthusiastic volunteers and spread the word like wildfire to maximize your impact.
Together, you can make a significant and positive difference for your community, while having a great time in the process. So, why not roll the dice and start planning your next gambling fundraiser today?
FAQs
Does a Gambling Fundraiser Need to Have a Gambling License?
This will depend on the laws and regulations of a specific area. Some counties and states will require a gambling fundraiser to apply for and obtain a license, while others will be more lenient. The best course of action is to consult with the authorities before taking any other steps. 
How Do I Choose a Charity for my Gambling Fundraiser?
The best way to go about this is to pick a cause that is meaningful for you. This will make you that much more motivated to make the gambling fundraiser a success. 
Can I Serve Alcohol at my Gambling Fundraiser?
Similar to obtaining a gambling license, this is also something you'll need to check with the authorities. Alcohol regulations for gambling fundraisers will differ across the U.S. and it's best to know the system you're operating in.