The adrenaline rush you get when the roulette wheel is about to stop is unlike anything else in the world and for some, chasing this rush is more than a hobby – it's a profession. In the simplest of terms, professional gamblers are individuals who make their living by taking calculated risks and placing bets on various games of chance, including poker, blackjack, and sports betting. 
While such a life may appear glamorous at first glance, there's much more to professional gamblers that meets the eye. This lifestyle is one brimming with risk and unpredictable scenarios that require nothing less than immense discipline, patience, and the ability to calmly handle financial losses.
In this article, we'll explore what the path to becoming a professional gambler entails and see if it's worth the risk.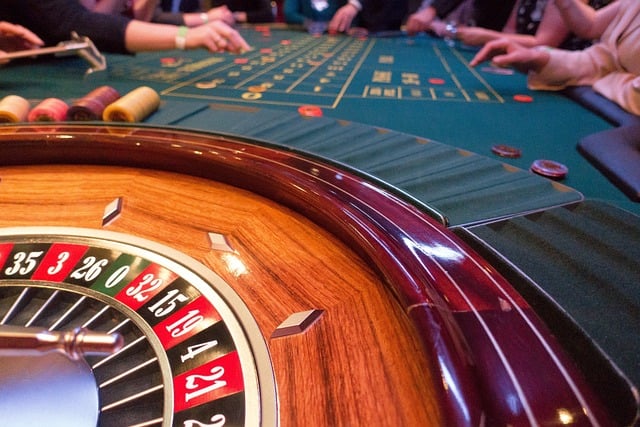 A Professional Gambler – Defining the Term
Simply put, a professional gambler is someone who makes a living primarily by placing (and winning) bets on games of chance. Such games may include poker, blackjack, sports betting, or any and all other game where the outcome is uncertain.
With that said, don't let this definition fool you. There's a lot more to a professional gambler than placing bets and collecting the winnings. Professionals in this business use their knowledge, skills, and expertise to gain an edge over the casino or their opponents and ultimately come out on top.
Skill or Luck – What It Comes Down to
When it comes to gambling, the age-old debate of whether it's luck or skill that determines the outcome continues to linger. While games like roulette may seem to be purely based on chance, professional gamblers tend to avoid them and instead focus on games where their skills can make a difference.
For instance, poker and blackjack require players to use their strategic thinking abilities, decision-making skills, and knowledge of the game to gain an advantage over their opponents. In other words, it's not just about having good luck but also about developing a deep understanding of the game, mastering the odds, and using effective tactics to win.
However, It's important to note, however, that even professional gamblers cannot control every aspect of the game. Chance will always play a role, and there will be times when even the best players lose. However, professional gamblers understand that the key to long-term success is to minimize their losses and maximize their wins through a combination of skill and discipline.
The Playbook – Five Steps to Becoming a Professional Gambler
You like what you've heard so far and want to take the leap? Fine with us.
However, before jumping into the deep end, consider the five steps below – they're something like an introductory course for becoming a professional gambler.
Building a Bankroll
A professional gambling career does not just happen overnight. To even dip your toe in the gambling pool, you need to have a bankroll – a (significant) sum of money that you can then use to place bets.
Building this bulk is going to take time and patience. As you move through the ranks, you'll be able to place higher bets and reap the rewards. However, never forget to put some money aside – you never know where your luck could run out.
Creating a Money Management Strategy
Building a bankroll will simmer down to a little more than nothing without proper management. Thus, once you've created your bankroll, you'll need to learn and manage it properly – this is key to long-term success.
In this line of business, management means having a strategy to maximize your winning and prevent significant losses. However, a strategy < alone will not be enough – you need the self-control to keep it in place.
Know How to Win
To be a successful professional gambler, you need to know how to win. In other words, you need to hit the books and gain a deeper understanding of the games you're playing. Re-examine the odds and develop strategies that can give you an edge over both the house and your opponents.
All about Practice
You have a solid bankroll, a strategy in place, and know an abundance of gambling how-to publications by heart. Yet, you're still far from ready to bet big. Like any other skill, gambling requires practice. Newcomers will do well to hit online casinos or smaller brick-and-mortar establishments and hone their skills before even thinking about playing for real money.
Stick to The Plan
To be successful in this business, you need to be disciplined and stick to your plan. This means staying far away from impulsive decisions and not chasing losses – a risky move that can quickly deplete your bankroll.
The Downsides
The allure of being a professional gambler is undeniable – the glitz, glamour, and adrenaline rush of high-stakes gambling is hard to resist. However, it's essential to understand that this life is not all roses and rainbows. There are downsides to the job that can make it an incredibly stressful and challenging career path.
One of the most significant downsides is the high level of uncertainty and financial pressure. The constant ups and downs of the gambling industry can be nerve-wracking, causing anxiety, stress, and even depression for some. The pressure to maintain a steady income and bankroll can also be overwhelming, leading to sleepless nights and constant worry.
Another downside of being a professional gambler is the lack of stability and job security. The gambling industry is unpredictable and subject to fluctuations in the economy and consumer behavior. As a result, professional gamblers must be prepared for the worst and have a backup plan in case things don't go as planned.
Where Do Professional Gamblers Live?
Since you're still here, you must have decided that a professional gambling career is the career path for you. Now, you just need to know where to go. The most popular destinations for professional gamblers in the United States are Las Vegas and Atlantic City. Along with other attributes, these cities are known for their high-stakes games and bustling gambling scenes.
On the other hand, if you're thinking about going abroad, then include destinations such as Monte Carlo, Macau, and Singapore in your itinerary. These cities are home to some of the most luxurious and exclusive casinos in the world, catering to high-rollers and professional gamblers.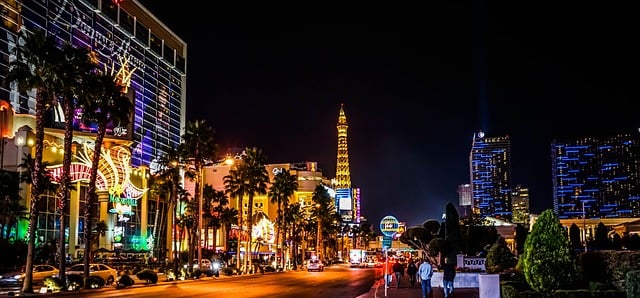 Final Thoughts
Are you ready to roll the dice and take your gambling skills to the next level? Becoming a professional gambler is not for the faint of heart, but for those with the skill, dedication, and passion for gambling, it can be an exciting and lucrative career choice.
To turn pro, you'll need to follow the five steps we've outlined in this article. However, before you take the plunge, it's essential to weigh the risks. Uncertainty, stress, and lack of job security are all real concerns, so make sure you're ready to handle the pressure before you take the leap.
Remember, whether you're a professional gambler or just looking for a bit of fun, responsible gambling is key. So go ahead, place your bets, and may the odds be ever in your favor!
FAQs
How Much Money Do Professional Gamblers Make a Year?
Most professional gamblers will earn around $50,000 per year. With that said, the most successful ones will earn a couple of million per year. 
Do Professional Gamblers Pay Taxes?
Of course, just like any profession, professional gambling is also subject to taxation laws. Before beginning your career, it's best to consult an expert and see what your responsibilities to the state are. 
Who is Considered a Professional Gambler?
As mentioned, professional gamblers are people who make their living by placing bets and winning in games of chance, such as blackjack and poker.