Occasionally while playing at an online casino or reading casino reviews, you might come across the term bonus code. The term is fairly self-explanatory, it's a type of code that unlocks a bonus at the casino but on this page, we'll be explaining everything you should know about them and how they work.
Before playing at an online casino or signing up to claim a casino bonus, it's a good idea to familiarise yourself with these terms and understand how they work, as they're often an integral part of claiming a bonus.
Online Casinos With Awesome Bonuses!
What is a Bonus Code?
Almost all online casinos offer welcome bonuses to new signups and many sites also provide regular bonuses to their loyal players, for example, M Life Rewards at Borgata. These casino promotions are a way for sites to encourage players to sign up and continue playing, which ultimately results in more revenue. You'll come across lots of different types of bonuses while playing at online casinos and some of these may have casino bonus codes needed to claim them.
A bonus code, like a coupon code, is a short combination of letters and numbers that is used to unlock a casino bonus. As an example, you might see a site advertising 50 free spins for new players that sign up and use the code 50FREE. This would be a no deposit bonus code, and these are very popular amongst players.
While they're not that common, casinos sometimes use bonus codes or promo codes as a way of keeping track of which promotional campaigns are the most successful. These codes are used as a way for sites to keep track of which promotional campaign is resulting in the most signups.
How Do Casino Bonus Codes Work?
Bonus codes might look complicated, but they're actually very simple to use. To use your bonus code, all you need to do is follow these steps: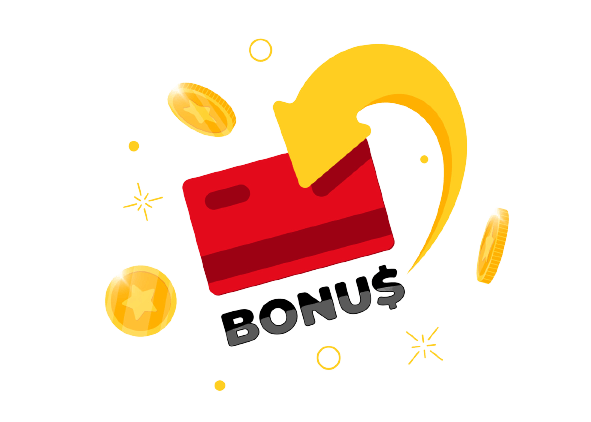 Check that the bonus code is currently active by reading the date of the promotion
Copy the bonus code from the site you found it from
Head over to the casino and sign up
When you sign up, you may be prompted to enter your bonus code into one of the fields
If not, you'll need to use your bonus code when you make a deposit
Choose how much to deposit, making sure it's enough to activate the bonus
Paste the bonus code into the required field and confirm the deposit
If you followed the instructions correctly you should now have a bonus!
Remember that the code you enter will have to be exactly as it's written, which is why we recommend that you always copy and paste the code.
While it is really easy to claim a bonus using a bonus code, we also recommend that you don't rush the process and that you read through all the instructions carefully. All casino bonuses come with terms and conditions, which you'll need to be aware of if you want to get the full value out of the promotion.
Bonus terms and conditions include wagering requirements, maximum win limits, expiration dates, and more. Always check these carefully, and don't claim a bonus that you don't think you'll get value out of.
Do All Bonuses Have Casino Bonus Codes?
No, most bonuses don't require you to enter a bonus code at all. If you're worried about whether a casino bonus requires a bonus code or not, you can quickly check the terms and conditions to read through all the details. In most cases, a code isn't needed, but if it is, the casino will make sure it's really clear.
For a casino bonus that doesn't require a bonus code, claiming your bonus is usually as simple as signing up and making your first deposit. However, some casinos do things slightly differently, using bonus code alternatives.
Bonus Code Alternatives
A bonus code alternative is a slightly different way that casinos use to confirm that players want to receive their bonus and that they agree to the terms and conditions. Bonus code alternatives include:
Opt-in – For a bonus that requires an opt-in, you'll need to register your interest in the offer before you can claim it. This is usually done from the promotions page, and you'll need to be signed in to your account when you opt-in. Note that opting in doesn't automatically unlock the bonus, you'll still need to complete the requirements.
Eligible location – In some cases, casino bonuses are limited to certain locations. For example, if you're in New Jersey casinos, you might see a promotion that is only available in NJ and not for other players. In this case, you simply have to be in the correct location and meet the requirements to claim the reward.
Bonus notification – If you use a casino app or you checked the box to receive promotional material from the casino when you first joined, you might receive bonus notifications. These are special bonuses delivered directly to your device or inbox and allow you to easily claim the reward through a link.
Conclusion
Although bonus codes aren't that common, it's still important to know how to use them as they can be an integral part of unlocking a bonus. When using a code, always make sure it hasn't expired and that you copy it exactly if you want to be able to claim your bonus.
Casino Bonus Code FAQs
Why use a casino bonus code?
You can use a casino bonus code to claim a special reward. These offers include free spins, no deposit bonuses, matched deposit bonuses, and more.
How do I find casino bonus codes?
You can find casino bonuses codes here on our site as well as at online casinos themselves. You can also find them in adverts and casino reviews.
How do I activate my bonus code?
Activating your bonus code is as simple as copy and pasting the code into the required field when you sign up or make a deposit. From there, you'll need to complete the instructions to get your bonus.