Borgata Casino is one of the most well-known in Atlantic City. In addition to its brick-and-mortar casino, Borgata has launched an online version on the world wide web (www). The first thing that you notice when navigating their site is the sense of variety and glamour. You get the feeling that you're entering a physical casino, with lights, options, and games galore.
In this Borgata Casino review, we'll help you share the excitement we feel about this gaming platform. This review will tell you all about the games, promotions, and excitement. Just read on to find out more.
Borgata Casino Screenshots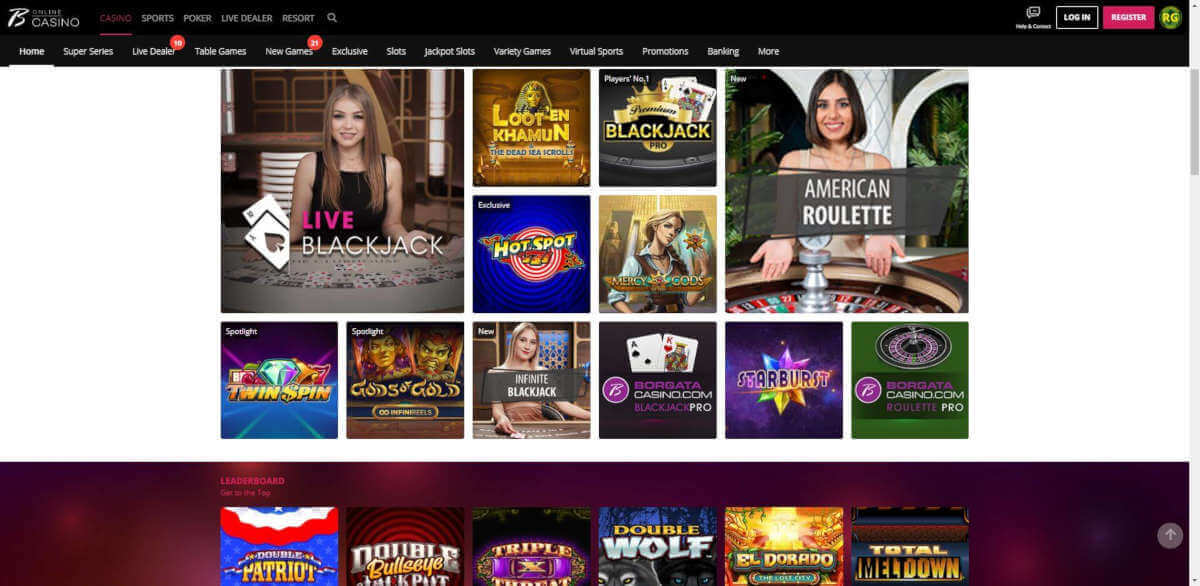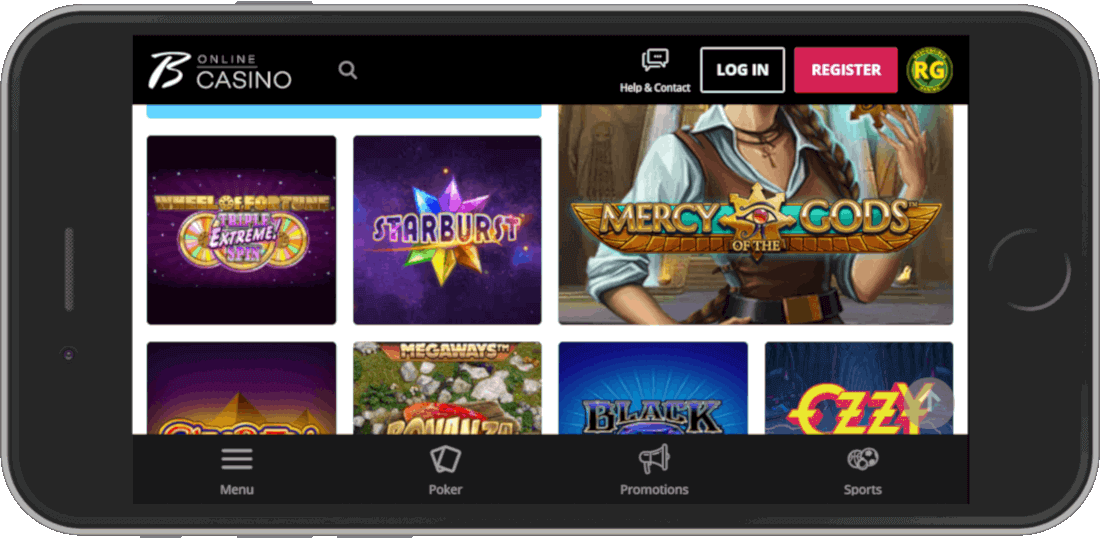 An Overview of Borgata Casino
Borgata opened its casino in Atlantic City in 2003. It grew in popularity and reputation until it became one of Atlantic city's largest and most attractive casinos. When USA laws became favorable for online gambling, Borgata realized that the internet was its natural progression.
The Department of Gaming Enforcement awarded them New Jersey's first iGaming license. Because of this, in 2013, Borgata burst onto the online gambling scene with their online casino. Since then, they have continued to grow into one of the premium iGaming destinations online.
Borgata Casino is one of Atlantic City's premium destinations. This ranking meant that this progression to an online platform occurred with flair. It's been well-managed, and the online platform continues to grow.
Since its inception, the Borgata Online casino has grown its number of games to the point where it is today. This Borgata Casino review found that they now have hundreds of different games to choose from, and they're continually adding more. As a player, you can choose from various live dealer games, slots, jackpot slots, table games, and virtual sports.
There's a strong focus on slot-type games with over 300 slot games from which to choose. You, therefore, have the option of playing a wide variety of games. That's something that a Borgata Casino review like this likes to find. After all, we're all gamers at heart.
This Borgata Casino review has found that the casino stringently implements responsible gambling policies. Potential gamers find this to be of utmost importance because we all want peace of mind. These are the main elements of their responsible gambling policies:
Borgata safeguards the fairness of the games and protects their customers against fraud. They collaborate with independent authorities in this regard to monitor their game selection.
Borgata also has an elevated level of security. Borgata complies with a wide range of laws, rules, standards, and regulations to safeguard customers.
The Borgata Casino encourages gamers to play responsibly. They identify risks to gamers early and intervene to prevent problems.
Underage gambling is a criminal offense. The Borgata casino thus does not allow anyone under the age of 21 to game on its platform. They perform rigorous identity checks to enforce this.
The Borgata casino caters to all types of players. If you're a high roller who loves poker, Blackjack, or roulette, this is the site for you. If you want to try your odds with a few bucks on the slot machines, you'll find those here too. Along with that comes the safety and security of a well-run, secure platform.
Remember that, aside from the standard web-based online casino, Borgata also has a fully functional mobile app. It's available on both Android and IOS, so it has you covered whatever your mobile platform. Borgata is continually adding more games here, so the user experience should become even better over time.
How to Sign Up with Borgata Casino
The free play version of Borgata online is available to players from all around the world. To play games with real money, however, you will need to share your details with the casino and allow them to confirm your identity.
You'll need to click on the 'register' button in the home screen's top right-hand corner to sign up at the casino. After that, the site will prompt you to insert your email and to create a password. From here, the signing up process is relatively painless. The site will ask for the following:
Your Full Name
Your Residential Address
Your Email Address
Your Telephone Number
Select a Username and Password
Last 4 Digits of Your SSN
Please remember that you need to be a resident of the USA to play for real money. Once you've finished the registration form, you'll need to confirm your registration via an email. After they've approved your account, you can log in and start gaming.
Borgata Casino Review: Bonuses/VIP/Loyalty Program
This Borgata Casino review likes the bonuses and loyalty programs that Borgata online offers. There's a welcome package as one of their starting promotions. In this great offer, the casino gives you a bonus (up to a specified limit) for every dollar you deposit, making for a lovely welcome package.
The online casino also has various Play and Earn promotional campaigns. Because this website likes to keep things fresh, these vary from week to week. They can include some lovely promotions such as Pay and Earn, and Saturday Strolls. Be sure to check in every week to see the latest bonus so that you don't miss out.
One of their stand-out features is the Borgata M Life rewards promotion.
Games and Software
As this Borgata Casino review has mentioned already, there are many games on the platform. There is sure to be something to please any gamer who enjoys gambling online. You will find the various categories of games well-organized in the tabs at the top of the page.
Under the 'live dealer' tab, you'll find various live games. There are Blackjack and Roulette. You'll also find Casino Holdem, Baccarat, on this part of the site. The 'Table games' tab adds a few more options to this type of game.
Here you'll find options such as Double Bonus Poker, Vegas Downtown Blackjack, and craps, to name a few. This Borgata Casino review suggests getting onto the website and finding your favorite version of these games.
Most of the games fall under the 'Jackpot Slots' tab, which is where there is a wealth of games. The Borgata online casino has arguably the largest selection of this type of game. These include familiar games such as Star Trek or Monopoly, plus various games with varying paylines and reels. Some more popular titles include Mercy of the Gods, Melon Madness Deluxe, and Starburst.
You'll also find quite the selection of Progressive Jackpots. These allow you to score that big win randomly without waiting for a winning combination. Everyone who gambles at an online casino like Borgata wants to win big. They want to feel the rush of adrenaline that goes with that, and this is what the progressive jackpots offer.
If you love slot games, this is the place for you. While writing this Borgata Casino review, we were amazed at the variety offered in this casino part. Just remember to keep an eye on what the minimum and maximum bets are on each game. With all of the games mentioned above, this varies.
Payment Options
With the Borgata online casino, you have various payment options. The transferring of money in the casino occurs by depositing funds into your Borgata account and withdrawing it.
It is easy to deposit money into your Borgata account, and you have various options. All of them are simple. You can use a bank transfer, Bill Pay, Mastercard or Visa credit card, or Neteller. You can also conveniently pay at a 7-eleven using PayNearMe or visit the Borgata Hotel and pay there.
The casino attempts to approve all withdrawals within 48 hours. Once the withdrawal request has gone through a security review, the funds will be available to you for withdrawal. After logging in, you can click on 'cashier' to access withdrawal options.
Customer Support
This Borgata Casino Review was impressed with the depth of customer support offered by the online casino. Although there is no live chat, there is an extensive general information section and a comprehensive FAQ section.
You can also contact customer service via email or phone. They try their best to resolve your problem if you call, or they'll direct you to someone who can assist you. Borgata typically attends to emails within 24 hours.
Contact information:
E-mail: [email protected]
Chat: 24/7 Live chat available
Phone: Phone is not available
Safety and Security
Peace of mind is essential to all when it comes to gambling online. You need to ensure that your money is safe, as well as your data. It is important never to share your login details with anyone whatsoever. Borgata has stringent safety and security measures, and this would be in clear violation of their terms and conditions.
The casino itself also undergoes stringent safety checks. They are licensed and registered by the New Jersey Division of Gaming Enforcement. This division of gaming enforcement implements controls and evaluates how Borgata organizes their gaming structures. The gamer then has greater peace of mind.
Borgata Casino Mobile Review
As this Borgata Casino review mentioned earlier, a mobile app is available for the Borgata online casino. It is useful to note that you don't need a new username or login credentials to use the Borgata online casino's mobile version. The games are adapted beautifully to the mobile screen, so you can game on the go wherever you find yourself.
To download the app, you would need to visit the App Store (for IOS) or the Google Play store (for Android users). Follow the prompts to download, then use your login credentials to access the available games. What's great about this app is that neither version is very large, so that it will download quickly onto almost all devices.
Please keep in mind that android users need Android version 4.0 or higher, while iPhone users need iOS version 8.0 or newer. Although these differ depending on whether you use IOS or Android, there's a large variety of games.
The app caters to your gaming needs. It has an easy to use navigation system that allows the full gaming experience. Each game will adjust to the screen size of your mobile device. Therefore, whatever device you happen to have, you will get the optimum experience. Mobile gaming is exceptionally versatile for the avid gamer who can't be in front of the PC all day.
Borgata Casino Mobile Login
If you have already signed up on your PC, use those same credentials to log in to the mobile app. However, please follow the app's steps to create a user profile if you've never signed up. You'll use the same steps mentioned previously regarding the PC version.
Borgata Casino Mobile Games – Layout
The number of available games depends on whether you are using the IOS or Android version. If you are using the IOS version, you will have access to about 200 titles. Unfortunately, Android users will only have access to more or less 100 games.
You can also play via the mobile-optimized Borgata site. This site allows you to play the same variety of games that you can play on your computer.
This Borgata Casino review needs to reiterate that these games are developed specifically for playing on mobile. Therefore, if you use the Borgata app to gamble on your mobile, your experience will be smooth and enjoyable.
Borgata Casino Mobile Payment Options
The mobile version of the Borgata casino's payment and withdrawal options is the same for the online version.
Our Verdict – Borgata Casino Review – Great Choice and Fabulous Fun
The Borgata online casino is a platform that offers a fantastic choice of games. It has everything one would want in an online casino. It comes down to having fun while winning, and this platform has fun in bucketloads.
| | | | | |
| --- | --- | --- | --- | --- |
| | 100% up to $600 + $20 FREE | | Sign-Up | 18+ | Play Responsibly | T&C Apply |