Winning a Blackjack tournament requires a different strategy than just winning at Blackjack. Why? Well, this is simply because the specific structure of a tournament forces you to compete against the other players for the most chips. If you'd like to learn more about Blackjack tournaments, we highly suggest reading through our guide which delves into the nitty-gritty of these tournaments. Then simply head to our list of Blackjack casinos and find one to play at!
Blackjack Tournament Casinos
What is a Blackjack Tournament?
Although Blackjack Tournaments are based on the game of casino Blackjack, there are many notable differences between the classic version of the game and tournaments. Typically, most tournaments take the form of either a single table tournament or a multi-table tournament. The difference here is simple. In single table Blackjack tournaments, the game is played using a single table and in multi-table tournamenet, several tables are used. An important thing to note is that each Blackjack Tournament has its own rules and a pre-determined amount of rounds. However, typically you'll find that most tournaments consist of 2 or 3. During the game, the winners from each round typically advance to the next round. This process repeats itself until players finally reach the last round and a winner is announced.
Quick facts about Blackjack Tournaments:
In tournaments, you compete with other players and the dealer;
Every player starts off with the same bankroll;
The casino sets the number of rounds in a tournament;
An individual round consists of a pre-set amount of hands;
Tournaments come in several different formats, but the most popular type is the Elimination Blackjack Tournament.
There are several different types of tournaments both single table and multi-table;
To gain the upper hand, you'll need to figure out how to play against your opponents.
The winner/s of the tournament is awarded the largest prize.
Prizes are given out according to a fixed payout structure.
Casino Blackjack vs. Blackjack Tournaments – The Differences
Below you'll be able to read some of the various differences between casino Blackjack and tournaments in terms of rules.
| Casino Blackjack | Tournament Blackjack |
| --- | --- |
| Players play against the dealer. | Each Gambler plays against other players and the dealer. |
| The primary goal is to win money. | The overall goal is to acquire more chips than both the players and the dealer. |
| A player never hopes the dealer will win. | Gamblers sometimes hope the dealer will win. |
| Enormous wins are quite rare. | Winning large sums of cash even 6 figures or higher are possible during a tournament. |
| There's no limit on how much you can lose per session. | Losses are limited to the amount of the fee the player's played to enter the tournament. |
| Using Basic Strategy is always best. | Basic Blackjack strategy is important to know, but players should also know when to diverge from it too. |
| Players can get the edge by learning how to count cards. | Gamblers get the edge by learning how to play better than their competitors. |
Playing Tournament Blackjack for You?
Obviously, one of the primary purposes of the online elimination blackjack tournament format is to ratchet up the levels of pressure each player must deal with in order to survive. Consequently, this format is not ideally suited to all players. Those who prefer a mellower and sedate playing experience are well advised to avoid elimination blackjack and stick to playing regular Blackjack. However, for those of you who want to take your game to the next level, this is the perfect next step. And remember, if you're more skilled than your opponents, you actually play Blackjack with an advantage.

Blackjack Tournament Types
Blackjack Tournaments don't always have the same format. There are several notable formats used in tournaments. These include Traditional Elimination Tournaments, Non-Elimination/ Accumulation Tournaments, Tournaments with Elimination, Live-Money Tournaments, Mini-Tournaments, Major Tournaments, Sit 'N' Go Tournaments. Below you can read a bit more about each individual tournament type.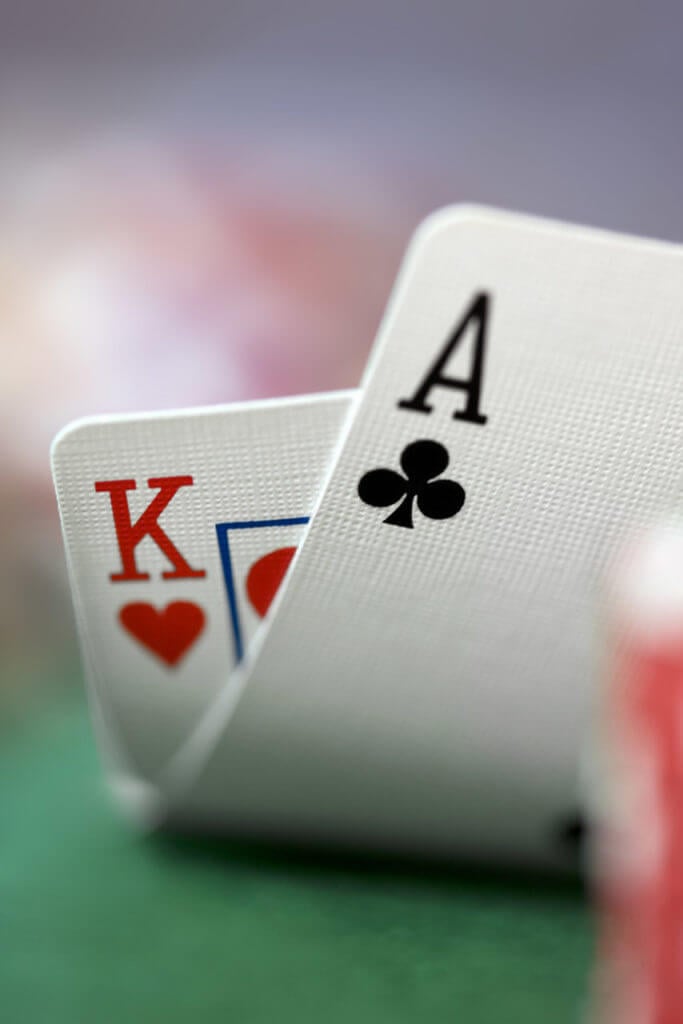 Traditional Elimination Blackjack Tournaments
Traditional Blackjack Elimination Tournaments are not the most popular type of tournaments that are found. In these tournaments, gamblers play against others on the table. The winners typically advance and the others are eliminated eventually. Sometimes eliminated players are allowed to re-buy into the tournament. However, this isn't always allowed and depends on the different tournaments.
Non- Elimination or Accumulation Tournaments
During Non-Elimination Tournaments, players compete against the other players in the tournament. Essentially, the goal is to try and win the most chips throughout the course they're playing. Throughout the game, the names of tournament leaders are typically displayed on a board in order to give other people an idea of how much they need to win in order to beat the other people.
Elimination Tournaments
The televised tournament, Ultimate Blackjack Tournaments, led to the popularized of Elimination Tournaments. Fundamentally, the key in (elimination) Blackjack tournaments is the elimination hands. During a typical tourney, these hands are spread out evenly. For example, hands 8, 16 and 25 out of a total 30 are a common tournament structure. However, regardless of when they occur during the match, the challenge associated with each elimination hand remains the same. It's a simple formula: the player(s) with the lowest amount of chips when the hand is completed is eliminated.
Live Money Tournaments
Unlike in other tournaments where chips usually have no value, Live Tournaments usually have value. Prior to playing in the tournament, players must buy chips which they can exchange for cash at the very end of the Live Money Blackjack Tournament.
Mini Tournaments
Mini-Tournaments are typically held every week in land-based casinos. Usually, they have a relatively low entrance fee and will only take a day to complete. The prize pool usually doesn't exceed more than $2,000 or even less.
Major Tournaments
Major Tournaments have higher entry fees that can generally take more than 1 or 2 days to complete. Normally, they have a sizable prize pool which often runs into six figures. Many casinos that frequently offer major tournaments generally hold them at the weekend rather than on weekdays due to their time-consuming nature.
Sit 'N' Go Tournaments
Sit 'N' Go tournaments are tournaments which continuously run once 6 players have sat down at the table. These particular tournaments are particularly favored on websites that host Blackjack tournaments.
Blackjack Tournament Rules
Before you dive head first into playing in a Blackjack Tournament, it's of utmost importance that you're in the know about all the rules of the specific tournament you're playing in. Below is a video which highlights Blackjack Tournament Rules. However, if you prefer reading the rules instead, we've also compiled a set of basic rules for you in written form too!
How to Play Tournament Blackjack
1.) Sign up to a Blackjack Tournament Online or at a Land-Based Casino
Once you've entered a Blackjack Tournament, the first thing you'll need to do is to exchange your cash for chips. Fundamentally, you must remember that how much you have as a bankroll doesn't matter as in a Blackjack Tournament everybody starts off by playing with the same amount of chips similarly to a Poker Tournament.
2.) You must match your competitor's initial bet
The first round starts when the first hand is given out by the dealer. Upon starting, you'll need to either place an initial bet that falls in line with the minimum or maximum bets of the table or one will be placed for you. Provided that you're not the first to put your chips in the betting spot, you'll need to match the bet.
3.) Choose your move wisely
Similarly to any Blackjack online game, you might have played, you'll need to choose your move wisely in a tournament. Our experts at CasinoTop10 most suggest making the most of the Blackjack Strategy Sheet in order to choose whether to Hit, Stand, Split, Double Down or Surrender. In Online Blackjack Tournaments, you'll need to make your move within a given time limit. So it's critical that you know how to make quick and critical decisions. In a typical tournament, you'll have 25 seconds to make a decision during a normal hand. Yet, during a critical elimination hand, the times limit drops to a cruelly brief 10 seconds.
4.) Wait for the outcome to see if you've won or lost the hand
Next wait for the outcome to see whether you've won or lost the hand. If you've won, you'll be given a number of chips according to the pay table. However, provided that you've lost, you'll just lose the bet you had made.
5.) Find out if you've been eliminated or can move on to the next round
After the 1st round, winners will advance to the next round whilst others will be eliminated completely from the tournament. Players who've either lost all their chips or who don't have enough chips to make the minimum bet on a hand will also be eliminated.
6.) After all the rounds have been played a winner will be determined
Once all rounds have been played throughout the game, a winner will be announced and he/she will be awarded the prize money.
Blackjack Tournament Strategy
As we've mentioned before, playing Blackjack Online is never the same as playing in a Blackjack Tournament. In fact, the strategy you'll need to employ whilst playing in one will differ to the one you use whilst playing casino Blackjack. Below our video delves into Blackjack Tournament Strategy. All you need to do to watch it is to press play and you'll be able to get some inside tips into the Blackjack Strategy you'll need to employ whilst playing in a tournament!
Basic Blackjack Tournament Strategy
At the start of each tournament round, you may want to at least match the bets of the other players at the table. This will ensure that your winnings (or losses) keep pace with the others. As the game progresses, you will need to adjust your strategy based on how your chip count stacks up against the competition. If you are behind in chips and the round is winding down, then you will need to increase your aggressiveness in the hopes of catching up and passing the leader or at least not getting eliminated. In contrast, if you are the chip leader, then you may want to play more conservatively to diminish your losses.
The Contrarian Blackjack Tournament Strategy
Some of the best Blackjack tournament players swear by a simple strategy known as the 'Contrarian Blackjack Tournament Strategy'. In this strategy, the player bets opposite the opponents. For example, if other players are continually betting high, then the contrarian bet low (and vice versa). The reasoning for this strategy is that better hands don't necessarily mean a particular player is going to win. Essentially, this strategy allows you to go in a different direction than the rest of the field. If you bet high while the others are betting low you give yourself the chance of taking the lead. Say that the dealer busts, you'll win more than your opponents. On the other hand, if the other players, or at least the key opponents, are betting high, you can bet low and lose less if the dealer gets a good hand. The Contrarian player cares more about bet sizing than what the cards on the table are (even though a sound tournament strategy takes both into consideration).
Blackjack Tournament Due Diligence
Read the rules of the tournament thoroughly
Whilst most of the rules are very similar to those pertaining to Blackjack, you'll find that there are differences when it comes to the rule of the game in tournaments. So before you start playing at one of these tournaments, it's always wise to ask for a rule sheet in order to familiarize yourself with the particular rules of the game in order to play in an optimal manner. Typically, if you're playing at a brick-and-mortar casino, you'll be able to find the rules of the game after signing up for the tournament or prior to playing. Online it's usually synonymous with this too. 
Think about short-term wins rather than large wins
The goal of a blackjack tournament is to end the round with more chips than the other players. During a Blackjack Tournament, each round has a predetermined number of hands that means you have to develop a short-term strategy for success (as well as hope for a bit of luck). While the basic Blackjack strategy is the best way to play in regular Blackjack games, this strategy rarely wins you any tournaments. This is because aggressive playing has the potential to net bigger short-term returns. And in tournament play, short-term returns are all that matter. Remember, you won't win anything if you can't advance to the next round. To use a corporate cliché: Go big or go home.
Don't chat with observers during the final round
In most tournaments, talking to an observer is not allowed during the final championship round of the tournament. It's every man (and woman) for himself. Breaking the rule during the championship can lead to you being disqualified from the tournament! 
Place the number of chips on the betting spot at one go
Placing 'string bets' during a Blackjack tournament is never a great idea.  A string bet is characterized as a bet in which several tips are palmed in your hand and then let go one by one onto the betting spot. Although this is allowed in regular Online Blackjack games, performing this manoeuvre during a tournament might result in the chip being given back to you or you losing the game altogether. Essentially, the bottom line we'd like to stress here is that in a tournament you must place all your chips down together rather than one at a time. 
Learn how to make quick decisions
Learning how to make quick decisions in Blackjack Tournaments is imminent to securing your position in the top position of the leaderboards. Although you should follow basic Blackjack strategy most of the time, it's always helpful to know when you should actually make a quick decision to divert from it.
Choose a Blackjack Tournament & Play Today!
Whether you're a new player or a Blackjack veteran, taking part in Blackjack Tournaments at online gambling sites or land-based casinos can be a barrel of fun. As well as knowing the classic blackjack rules, it's also very important to know the rules and strategy associated with the particular Blackjack tournament you've signed up to play. Once you've managed to learn both, you can then go on and play in one of your choice and possibly even take home the massive bounty!