Somewhat resembling the Labouchere system thanks to the fact that one calculates the next amount by looking at previous bets, the Whittaker Betting System (sometimes also called the Whittacker) is a system best used on even chance bets. For more information about this betting system, please continue reading.
Win With Whittaker
So how does the Whittaker Betting System work?
As aforementioned, the Whittaker Betting System is a lot like the Labouchere system, however, in addition to this, it is also greatly similar to the Fibonacci, in fact, many have argued that the Whittaker is pretty much identical to the Fibonacci. To play using the Whittaker Betting System, players must wait till they have had two losses in a row and then add those two losses together to get the next betting amount they need to put down. Thus, a player would play the Whittaker way by carrying out the following steps:
You bet $10 and lose.
You bet $10 again and lose again.
Since you've lost twice in a row, following the Whittaker Betting System, your next bet must be the sum of your two previous bets which means that you will bet $20.
If you lose this too, you bet $30.
If this too results in a loss, you bet the sum of the two previous bets ($50).
If this results in a win, you start the whole process again and bet $10.
You must always start the betting sequence from the beginning each time that you win for it to have the possibility of being effective. It doesn't matter whether or not you win on the very first turn if a win takes place you have to start the sequence from the very beginning.

Comparing the Whittaker Betting System and the Fibonacci System
Whereas the origins of the Whittacker Betting System are somewhat shrouded in a veil of mystery, this aspect is not shared with the Fibonacci system which was dreamed up by Leonardo of Pisano (who later became known as Fibonacci, a shortened form of Filius Bonacci) when he pondered the problem of how quickly rabbits would be able to breed in a year if none of them died and each female would give birth to a couple of baby rabbits each month. To get to the bottom of this dilemma, Leonardo used a sequence of numbers which consisted of him taking the last two numbers and adding them together to make a new one. This sequence did not only attract a lot of attention at the time it was put to use by him, but it is still used a lot by gamblers and those in the financial market trade.
While the Whittaker and Fibonacci betting systems are considered to be alike, the main difference between the two is the fact that in the Whittaker you have to lose twice before you start adding together the previous two bets. That said, in the case of both you must start and continue with small bets as because you will be doubling, you will reach your limit and the table's limit pretty quickly if you try to bet big.
What casino game does one use the Whittaker Betting System for?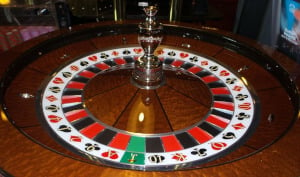 Thanks to its structure, the Whittaker Betting System is most commonly (though not exclusively) used in Roulette. Indeed, to be able to use it effectively in Roulette, the very first thing that a player must do is work out how much 1 unit is worth. For this to be done, players must take their allotted bankroll and divide it by 100. This action will ensure that you will be taken care of and able to win some of your money back should Lady Luck not smile in your general direction and you end up on a bad losing streak. Once you have decided on how much money you're going to have in your arson, all that needs to be done is decide on what your bet is going to be. If you decide that you are going to stick to one bet throughout the entire game then the Whittaker Betting System is for you, however, should you think that you will probably change your bet, tuck the Whittaker Betting System away and use it on another day when you're feeling less adventurous.
Ultimately, although the Whittaker Betting System is an interesting way to play roulette, it doesn't mean that you are guaranteed success even if you do follow all the rules to a letter. Unfortunately, like any betting strategy which relies on Gambler's Fallacy, there is a chance that you will be sentenced to long-term failure rather than success even if you do manage to accrue short-term gains. The reality is that gambling in itself is entirely based on luck and chance and while the Whittaker Betting System can be instrumental in virtually lining your pockets while having a good time, it shouldn't be relied on as a means to get you rich quick – no betting system can achieve this. Ultimately, when you use any betting system, the best gift you can give yourself is to play for enjoyment rather than anything else. No betting system will make you millions, but it can definitely give you a nice pile of short-term wins which will tide you over.
The Advantages and Disadvantages of the Whittaker Betting System
The main advantage of the Whittaker Betting System is its structure as its design is ideal for 50-50 shots and you can use it on red, black and even odd and even numbers (though you should stick to even money shots as these are known to be more effective). The Whittaker is done in such a way that you should statistically always be a winner (the odds of winning being extremely similar to the Martingale Betting System). However, even though your odds of winning are statistically high, they are sadly not enough to stave off the Whittaker's main disadvantages which are an infinitive wealth rule and casino table limits. Indeed, these are the same disadvantages that inflict the much-loved Martingale.
Despite your best intentions and precautions, it is very likely that you'll find yourself on a bad losing streak and will either run out of bankroll money or will be prevented from betting higher by the casino itself. It is important to remember that while betting systems can be somewhat effective, it is very hard if not impossible for anyone to overcome the house edge. What betting systems can and will do though is make sure that you remain as focused as you possibly can on the task at hand which means that you will be less frivolous with your bankroll and earnings and much more patient with the outcomes of your bets.
The inescapable truth is that brick and mortar casinos do not want their players to keep their eye on the wheel which is yet another reason why playing at online casinos is infinitely better for you and your pocket. You may get free drinks at a brick and mortar casino but this comfort will probably wind up making your pocket more uncomfortable than ever as you start to lose touch of your goals (and reality) with every sip you take. With the Whittaker Betting System, you will be able to have defined goals and if and when you reach your limit, you will be able to walk away knowing that you have played tactically as well as sensibly.
Keep your wits about you with the Whittaker Betting System!
The main thing to remember when using the Whittaker Betting System (and indeed all betting systems) is that patience is the key to good playing and your gambling success depends on your ability to stay cool in the face of everything that is thrown at you. While it may take a long time to get back to the start of the betting sequence, you must stick to everything that we have said here to be in the running for some form of success. If you're not sure about whether or not your memory will get addled in some way, do yourself a favour and take in a paper and pencil to record all your bets and losses. This will not only ensure that you remain faithful to your goals but it will mean that you will be able to see your progress clearly in black and white.
Of course, when trying any betting system for the first time, we always suggest that you try your hand at a few free games before getting down and dirty with the real thing to train and mentally prepare yourself for all eventualities. So sit back, select a roulette game from one of our fabulous toplists and prepare to see the money rolling in from your skilful use of the Whittaker Betting Strategy. You won't regret it!