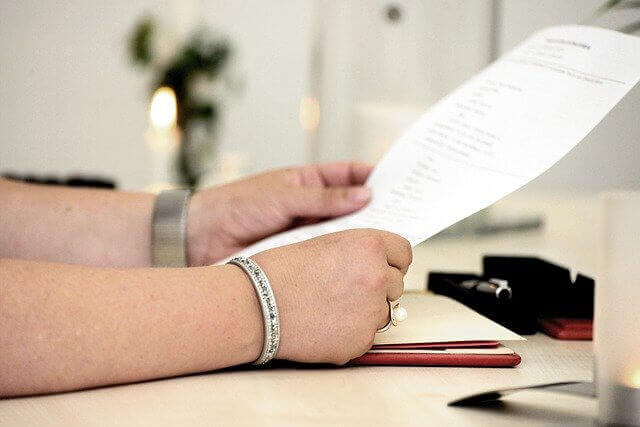 The Indian Gaming Regulatory Act is a federal law enacted on October 17th, 1988, to regulate gaming on tribal lands. Both at the time and looking back now, it's controversial for several reasons, some of which we'll cover here, as well as giving you a thorough understanding of what the law is, its history, and what it means.
Why is this something you need to know about? Well, if you're a US gambler, understanding tribal gaming is key as for almost four decades, it's been a significant part of US gambling (outside of Nevada and Atlantic City), and as gambling moves into the modern age, the tribes are leveraging their rights and moving with the times too (see the recent news of a new Seminole Tribe/Florida Compact). Plus, tribal gaming makes up 10% of gross gambling revenue across the country.
What is the Indian Gaming Regulatory Act
The Indian Gaming Regulatory Act regulates gaming on tribal lands. It achieved two main things: introducing gambling classes and creating the National Indian Gaming Commission (NIGC).
Tribal Gaming Classes
Class I: The tribes solely control this class of gambling.
Class II: Again, under the sole purview of the tribes, Class II gaming includes games of chance like Bingo (excluding Online Slots) and card games where players bet against each other (not the house or bank). Tribes can license and authorize Class II gaming as long as the state they are located within allows some form of gaming.
Class III: This covers every other type of gaming and most of the games you'll find at a casino: Slots, Blackjack online, online craps, Roulette, and so on. Before a tribe can offer Class III gaming, the following conditions must be met:
The activity must already be authorized in the state,
The tribe and state must have negotiated a compact that has already been approved by the Secretary of the Interior (for which the state should act with "good faith").
The tribe must have adopted a gaming ordinance that is approved by the NIGC.
NB: The conditions for Class III gaming are more complex than we can give time to dig into, but in the original text, tribes could sue any state that did not negotiate with them "in good faith." However, this was later struck down as there is no basis in law for a tribe to sue a state – and they tried to (see Seminole Tribe Vs. Florida, 1996).
What is the National Indian Gaming Commission?
NIGC's purpose is: "overseeing and reviewing the conduct and regulation of Indian gaming operations; enforcing violations against the IGRA and its regulations; and referring law enforcement matters to appropriate tribal, Federal, and state entities" (NIGC, 2015). Essentially, the NIGC is the tribal gaming commission (just like the New Jersey Division of Gaming or Michigan Gaming Control Board, but unlike these commissions, which only operate on the state level, it oversees all tribal gaming when at class III).
Why was the Indian Gaming Regulatory Act Created?
Alrighty, so we know what it is and how it works, but how did this federal law come about? To find out, we need to take a trip to 1970s America when Indian tribes decided to hit up higher tax revenues and raise some state funds by offering games like Bingo on reservation lands. Consequently, this happened simultaneously, with some states considering making the same move and regulating more land-based gambling, while others worried about the adverse effects of gambling within their state lines. All in all, this caused somewhat of a clash of authority in specific locations (as most of you will be familiar, tribes have sovereignty over their lands and can enact laws and regulate their territory. Hence state governments trying to control whether they allowed gaming or not didn't go down too smoothly, especially as states attempted to control it via the courts).
After several state courts sided with the tribes, the issue was eventually brought to the Supreme Court in California VS Cabazon Band of Mission Indians, 1987. Like all the smaller courts, the Supreme Court sided with the tribes, recognizing "the inherent authority of the tribal governments to establish and regulate gaming operations independent of state regulation," provided that the state in question permitted some form of gaming. Despite the highest level of court in country ruling on the side of tribal sovereignty, it still wasn't accepted, and Congress (Congress has the power to outlaw all forms of American gambling and was under pressure from multiple states to do so in the 80s) got involved and between 1987-88 oversaw a series of hearings ending in the Indian Gaming Regulatory Act. There's not much public information about what went down behind Congress' closed doors. Still, the Act is seen as a compromise between state and tribal interests and saw the tribes ceded power over full casino-style gambling regulation in their territories (thus it's fair to presume that Congress leveraged something over the tribes to get this result), but retain the rights to class I and II gaming as well as successfully negotiating the creation of their own gambling commission.
What Does Tribal Gaming Look Like in 2021?
Only federally recognized tribes can engage in tribal gaming. In 2021 there are 572 recognized tribes in the USA, of which slightly over 200 are gambling tribes. Tribal gaming accounts for around 10% of all US gross gambling revenue. The Indian Gaming Regulatory Act even specifies how this revenue can be used, which is primarily to fund state projects. Only once these obligations (of which there are many) are met can the tribe members profit from gambling revenue. Therefore, unlike when you spend your money at state-licensed casinos, visiting a tribal casino directly supports education, development, and health projects within local communities, and you're guaranteed to have a great time gaming!
Best Online Casinos USA