When the dice bounce off the wall and land on the ground you know something will happen. Just not what. Are you going to win, are you going to get beat up or is a grocery bagger in drag going to start waving a gun? When you study street-dice history, you'll realize these are all possible outcomes. There's no place where street-dice games are described better than in hip hop. So with a little help from some of the finest MCs ever we're going to take a deeper look at the game. U-God teaches you the rules, Kool G Rap tells you how to play the game and Big L warns you about rolling with the wrong crowd in the wrong place at the wrong time. Read this guide to learn about the legendary street dice game, Cee-Lo (pronounced 'c low').
Casinos To Play Online Craps At
What is "Cee-Lo ?"
According to U-God from the Wu-Tang Clan, the back-alley dice game Cee-Lo originates from New York. Other less trustworthy sources, such as Wikipedia, claim that the game was born in China. It's supposed to be called Sì-Wŭ-Liù meaning "four-five-six." But what do they know? Staten Island is Shaolin, a sword fight is like a game of chess and Cee-Lo is from NYC. I choose to go with U-God on that one. Here's a brief summary of the craps rules directly from the source.
How to Win in Cee-Lo
In Cee-Lo, you roll three dice up against a wall and the best roll is 4, 5, 6 followed by trips. If you get a pair, you compare the "kicker" (the value of the pair is irrelevant.) Six is best and ace (1) is worst. And like U-God said, "aces will send you home broke."
Cee-Lo Strategy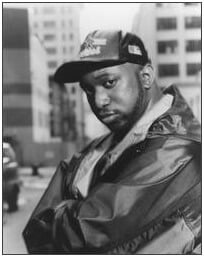 Is there a winning Cee Lo craps strategy? Well, dice control might be an option for some of the more adept. The aim is to throw the dice so they're more likely to land on certain numbers. Its' been proven this can be done with a perfect throw on a clean, felted craps tables, but it's much harder on a gravel sidewalk. Another option would be to use "loaded" dice, meaning dice weighted to end up a certain way, but that's cheating and might get you into trouble. The best strategy option is to simply roll like Kool G Rap. Just throw 4-5-6 all the time and you'll win.
Street Craps
Street craps is a distinct type of the classic casino dice game. In this game, the shooter rolls two dice and players can bet on either pass or don't pass. If the shooter, who is required to bet, rolls 7 or 11, he made the pass and bets are matched. If the shooter rolls 2, 3 or 12, don't pass bets are paid. Any other number becomes the "point" and the shooter carries on rolling until the point comes up, which completes the pass bets, or 7, which completes don't pass. Below you can see a video describing the rules. But the big question is: Did this guy actually build his own back alley in his garage? He just might be the antithesis of U-God.
Alley-Dice Anecdotes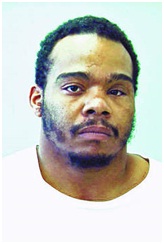 Attempted Murder by a Guy in Drag
Dice games are known to stir up emotions and it's not unusual that arguments escalate into violence. This one, however, must be one of the weirdest stories ever. It involves a supermarket grocery bagger in drag, his love rival, a girl and a gun.
Just Another Harlem Dice Game
Orange street lamps were overtaking the remaining sunlight on a recent Wednesday as Courtney Colbert showed off his signature move to the half-dozen boys and men gathered on a street corner in Harlem.
For the New York Times, Writer Sarah Maslin Nir went out on a warm summer night in Harlem to cover the unofficial street-corner gambling. There she met up with Courtney Colbert, who is described as a nearly unbeatable cee-lo roller. A nice little story about urban summer activities.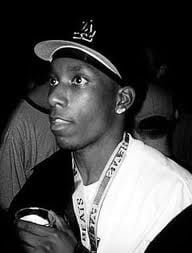 Big L Casualties of the Dice Game
Another Harlem born legend, who might have played dice in the same street corners as Mr Colbert, is Big L. This is probably the best hip hop song ever about dice rolling – at least from a storytelling point of view –and how it can go terribly wrong. This shows what a fine MC Big L was.
Me and my man was cruisin through the streets and everything was flowin nice
The corner's crowded, niggaz must be rollin dice
I parked the ride so my nigga iroc can crash the lye spot
And i'ma gamble until he come back – why not?
Big L – Casualties of a Dice Game
Philaflava Favorites
If you could visit one site – and one site only – with questions about hip hop, the natural destination would be the forum at Phila Flava. The people hanging out there have encyclopedic knowledge about everything from samples on rare white-label 12 inches released from someone´s pick-up truck in '96 to what sneakers Bushwick Bill wore when he shot himself in the eye. These are the Philiflava community's favorite dice-related hip hop tracks. Thanks to grass, Thun, step one, fatboybrandon, Huldrich Bullsh!t, Jaz, Balzac and Combo7 for the input.
Nas – Life Is Like a Dice Game
Ghostface Killah – The Juks
Master P – Rollin the Dice
Main Flow – Dice Roll
Naughty by Nature – City Of Ci-Lo
Warren G – Regulate
Ice Cube – What They Hittin Foe?
Lost Boyz – Let's Roll Dice
Blacastan – Dice Life
Eazy E – Eazy Duz It
Outro
So that was street craps according to hip hop legends. But did I leave out any classics? Are there more people I should've mentioned? Are there any anecdotes that should've been included? Probably. I intend to keep this article alive and add songs or stories if anyone comes up with something that should be in here. But for now, I'll let Rasco sum it all up.

Regret, nothin' in life don't live trife
Ain't killed nobody ain't stole no man's wife
But twice, brothers tried to roll the dice
Niggaz crabbed out and had to pay the price