While the group made its name for its clear and simple online bingo software. It also expanded its range of games and software over the years to now provide a full suite of fantastic casino table games too. If you'd like to find out more about which online casinos offer not just Parlay Bingo but also casino games, check our toplist and review below!
Best Parlay Casinos
Why gamble at Parlay Online Casinos?
They've been around for two decades;
They have a fantastic array of bingo and casino games;
Their live chat facility keeps players connected.
Parlay Games – Casino Game Variety
As we mentioned above, when Parlay Entertainment originally started operating in the online gaming space, the company focused entirely on Online Bingo gaming and everything to do with that sphere. Parlay Entertainment was such a great success in providing Parlay Games that it became one of the true pioneers of the industry. It has built one of the most impressive global networks in the world. When technology and the tides started to change in the late 2000s, Parlay Entertainment leapt onto the bandwagon. They did so by introducing new Parlay 5 Bingo software and fully customizable 75, 80 and 90-number formats. Parlay Games continued to expand its breadth of offerings over the years. Now, it offers a full suite of casino and table games comparable to the mighty Playtech and Microgaming online casino games. This is indisputable proof that Parlay Entertainment is a software company which listens to its players. Above all, Parlay is able to move and evolve with the changing times.
Parlay Bingo Powered by Parlay Card Software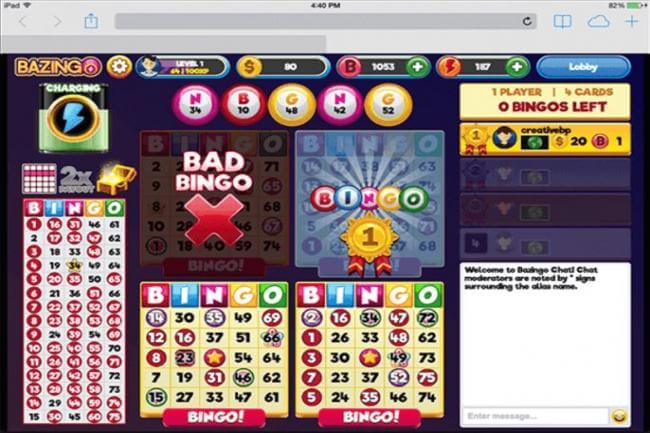 One of the major ways Parlay Entertainment differentiated themselves in the bingo world was through their chat function. Keeping in mind the importance of being close to the customer at all times, this function was built right into the main software and an additional pop-up was added so that players could choose whether to join in or opt-out. The Bingo chat stream is always full of life and gives enthusiastic bingo players more opportunities than ever before to win prizes. Along the way, Parlay Entertainment has built up an impressive array of online partners who utilize its bingo software and casino games to wow players. Among some of its most famous couplings, one can find powerhouses such as PaddyPower, Paf, Virgin Gaming, Unibet, IGT and more.
If Bingo is your thing (and let's face it who doesn't love this good, wholesome game), you should definitely try out an online casino which supports Parlay Bingo Software. The online casino provides 90-ball Bingo, 75-ball Bingo and other variations. It also provides 5×5 bingo which is popular in America as well as the European 3×9 bingo tickets. Keeping in mind that not everyone is mainstream, Parlay Entertainment is always expanding on adding new Bingo variations to its repertoire. The sky is the limit!
Slots, Table Games and More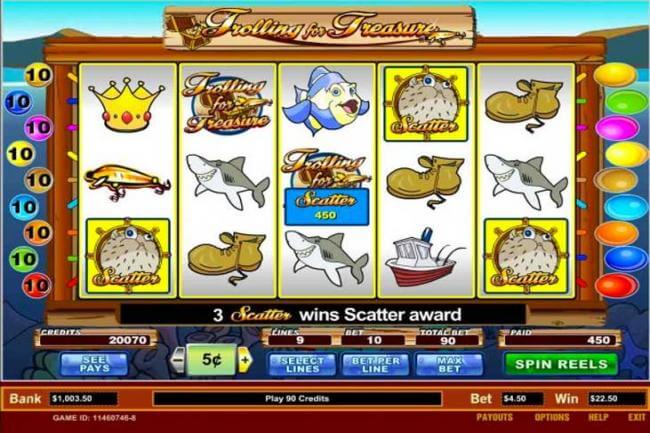 Nowadays, many online casinos that support Parlay Entertainment casino software not only have an array of online Bingo games, but they've also got a range of Parlay Video Poker games, Blackjack, a multitude of colorful Slots games and both single zero and double zero Roulette variants. If you're particularly keen on playing Roulette, you'll also be happy to know that Parlay Entertainment offers some fun and exciting roulette variations. Among this wonderful melange of choices, players can enjoy 'Golden Clover' and 'Lucky Star'. These two much-loved games which function as typical roulette games have different wheel shapes and different winning numbers and symbols which are guaranteed to entrance Roulette lovers. Moreover, there's also Double Barrel which is a twist on Roulette. In this Roulette game, there are two balls which are put into play and two numbers or symbols are generated on every turn. As Parlay Entertainment is the world's largest online bingo network, you will be able to find Parlay slot machines and table games alongside Bingo games which means that even if you're not strictly a bingo player, there's still plenty to tickle your fancy. Contrary to what others may say, they offer much of the same great functionality as any of the major online casino software providers.
Parlay Sound and Graphics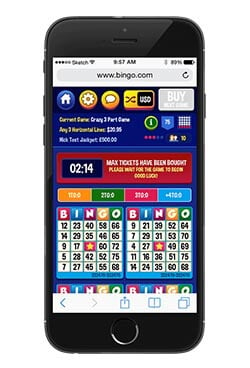 Parlay Entertainment's casino games were definitely designed with people who enjoy a luck-based game of bingo in mind so they all have clear, straightforward, no-nonsense graphics and sound properties.
Parlay Bingo & Games on Mobile, Tablet or Desktop
One of the great things about Parlay Entertainment's casino games is that all of its games are cross-compatible with different devices. Therefore, no matter if you'd like to play on desktop, tablet or mobile, you'll find that you'll be able to play their casino games no matter what. Parlay Entertainment's games are also available in No Download Casino format which lets players enjoy online gambling fairly easily and without disrupting their own systems. The graphics and smoothness of game play is not as high quality as it is possible with a full download, but that's a small price to pay for the immediacy and simplicity of the software.
Social Gaming Content
Websites looking to expand their services should also know that Parlay Games supports social gaming content, designing interactive features, rewards systems, and entertaining content. These games can be delivered through Facebook, a mobile app, or through a traditional static website. This includes HTML5 bingo games. While a lot of that might sound like gibberish to online gamblers, it is impossible to discount its importance.
Play at a Parlay Casino Today!
Since its conception, Parlay Entertainment has worked hard to provide clear and fun online games for every online casino player in the realm. They've also taken an impressive initiative in terms of adapting their games to the modern world. Parlay Entertainment has gone the extra mile in making Parlay Games as accessible as possible which means that you can get the best of the best wherever you are regardless of your device. If you're interested in playing at a Parlay Entertainment casino, have a look at our list of casinos and have a go!