CNBC's original documentary explores the link between younger, more digital-savvy generations and gambling. Although traditional forms of gambling such as sports betting and casinos have strict controls in place to prevent underage gambling, the internet means that younger generations are becoming increasingly exposed to online gambling.
In addition to this, cryptocurrency investing as well as stock trading apps have blurred the lines between investing and gambling, changing how people view money and financial risk. Could this lead to a new generation of problem gamblers? CNBC explores this issue in the Generation Gamble documentary. 
A Generation of Problem Gamblers?
Generation Gamble is a brand new, original documentary from CNBC. Hosted by Melissa Lee, the documentary takes aim at the growing online gambling industry, as well as looking at the potential for trading apps and gaming to be a gateway for younger people to get involved in betting.
Lee profiles the Gen Z consumers and social media influencers driving the trend, investigates the firms profiting from it, and speaks with specialists trying to raise awareness about the dangers. It's a new era, and the lines between gambling, gaming, and investing are becoming increasingly blurred.
In this review, we'll be discussing the topics raised by the documentary as well as exploring what measures can be brought in to help prevent a new generation of problem gamblers from being raised.
The Rise of the Online Gambling Industry
The online gambling industry has experienced rapid growth over the last decade, as technology has improved and regulations have been relaxed around the world. The global online gambling industry was worth $64 billion in 2020 but is expected to reach $112 billion by 2025 with a compound annual growth rate of 12%.
In the US, federal laws against sports betting have been relaxed, allowing states to legalise and regulate sports betting both online and in person. In addition, a growing number of US online casinos have been launched as states have begun to legalize the practice.
Although US gamblers could previously sign up to some offshore sites in order to gamble online, they now have much more freedom and a wider range of sites to choose from. Not only that, but these gambling sites are now allowed to sponsor sports teams and advertise online and on TV in some places.
Technology and the growing number of people who have access to the internet is another big reason for the growth of the online gambling industry. In the US, more than 85% of the population owned a smartphone in 2021, a big increase from 35% in 2011. As more people have come online, particularly with smartphones, online gambling has become more accessible.
Betting and online gaming apps can be downloaded from the Google Play Store as well as the Apple App store, allowing people to instantly bet on sports or start playing slots, poker, blackjack, roulette, and more from mobile casinos or on a tablet. These games have also become more exciting and easier to play as well as more accessible, making them more popular than ever.
Young People and Internet Access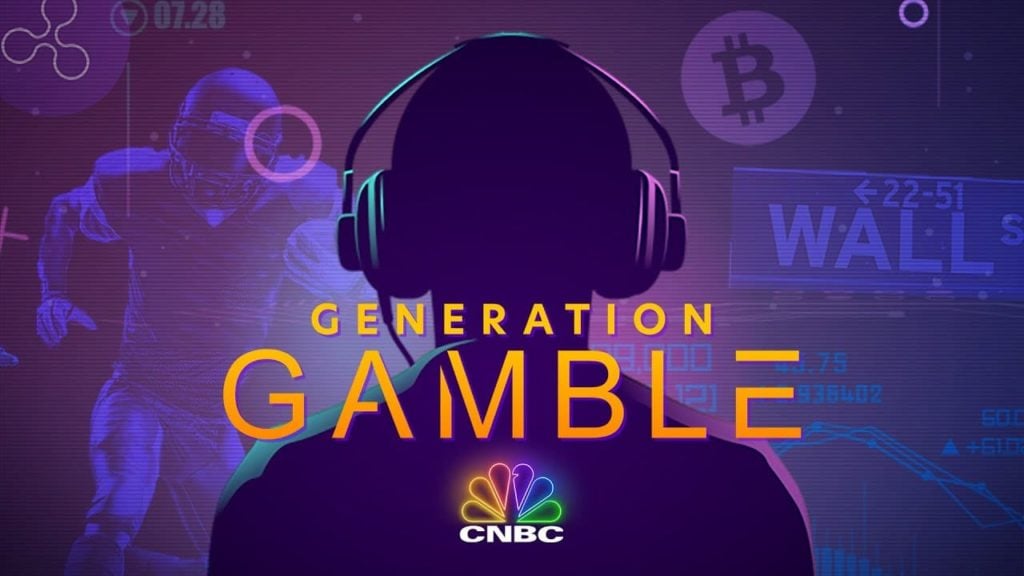 The demographics of internet users in the US are decreasing in age as more young people get online. 53% of children in the US now have a smartphone before the age of eleven, and 84% of all teenagers also have their own phones. The vast majority of these have regular and relatively unrestricted internet access, allowing young people of all ages to get online and view a wide range of sites.
As more young people get online, there's a danger that they can be exposed to things that may affect their habits and behavior later in life. Some experts have argued that access to social media from a young age can lead to self-esteem issues, depression, and anxiety, while it's also possible that access to certain games can lead to addiction.
Although there are strict laws that mean betting sites can only accept players above the age of 18 or 21, younger people are still being exposed to gambling when using the internet. Age verification checks mean they can't play at real money casinos or sportsbooks, but plenty of other apps and games mimic casino gambling.
How Cryptocurrency and Stock Trading Apps Are Encouraging Risky Behaviour
Online trading apps and cryptocurrency trading are some of the ways younger people are getting involved in risking money online. Apps such as Robinhood, Ameritrade, and WeBull have become popular with users interested in investing their money into the stock market and other investment vehicles. These apps make it much easier for retail investors to buy into stocks, including those of younger ages. Users must be at least 18 years old to use any investment app, but the way they're advertised is often targeted towards younger demographics.
Some have also accused these investment apps of not only making investing more accessible but failing to explain the risks as well as making it too easy to make risky decisions. Robinhood, which started in 2013, has over 6 million users, some of which it sends push notifications to recommend certain stocks as well as offering margins.
Trading apps, and Robinhood in particular, have frequently advertised risky stock options to their users over safer investments. Among these risky investments are cryptocurrencies, which can be bought either for cash or by using margins to borrow money.
The word cryptocurrency was first coined in 2009 with the creation of Bitcoin. This brand new form of currency aimed to level the financial playing field by processing transactions through a peer-to-peer network using a technology called the blockchain. Since then, a number of different cryptocurrencies have been developed, and the cryptocurrency market is now worth $2 trillion. Investors from around the world, many of them under the age of 18, have been gambling heavily on cryptos such as Bitcoin, Ethereum, Litecoin, and Dogecoin.
Combining promises of huge potential returns with memes and social media marketing campaigns, many of these cryptocurrencies are aimed at younger investors and those who aren't fully aware of the risks. Cryptocurrency investing has the potential to provide huge gains, but it's a heavy gamble. Many coins soon crash not long after being launched, with the coins' developers selling everything to hapless investors and walking away with millions.
Scrutiny has been raised over the rise of crypto influencers, and even major celebrities such as Kim Kardashian and Floyd Mayweather have landed in hot water after advertising crypto investments to impressionable followers.
Gaming and the Link to Gambling
Although trading apps and crypto trading is often marketed towards younger users, most apps have a minimum age of 18 to sign up and invest. However, younger people are also getting into risk-taking behavior through video games. The video game industry, much like the online gambling industry, has taken off over the past few years. A growing number of people now regularly play games as a hobby, and new and ever more exciting games are released regularly.
While video games don't typically involve gambling, the recent trend of loot boxes in game development has brought scrutiny from anti-gambling campaigners. Loot boxes offer the player a chance to purchase a mystery item using real or in-game money. The item will only be revealed after the player makes the purchase, and it could be a common or rare item depending on luck.
Loot boxes were created as a way for game developers to generate extra revenue, this was particularly important for games that were free to play, but many full-priced games have also used loot boxes in recent years. Although the loot box mechanic can be fun, the fact that players can purchase them with real money and that the outcome isn't known until after the payment makes it very similar to real gambling.
What Measures Can Prevent a New Generation of Problem Gamblers?
The growing accessibility to online gambling, as well as a generation that's growing up more online than ever before, may lead to higher levels of problem gambling in the future. Young people are being exposed to advertising and content that promote risk-taking behavior and glamourize gambling. While young people can't sign up for online sports betting or play at an online casino, they can still take financial risks or purchase loot boxes in order to win in-game items. For more information on what measures one can take to gamble responsibly, our Responsible Gambling page has all the information you need.
So with all that said, what can be done to help protect young people from gambling issues? First of all, the laws on advertising gambling need to be changed. Currently, gambling companies are allowed to advertise, but individual states control this. Regulations could be put in place to add warnings to all gambling adverts and restrict how and when gambling companies can advertise.
Aside from this, more needs to be done to regulate stock trading apps and how they function. The margin trading feature should not be accessible to anyone, particularly those below a certain age. In addition, crypto-assets should be advertised as high risk, and more care should be taken to educate users on the potential risks involved.
Finally, loot boxes and other forms of real money gambling in video games should be restricted. Already, many countries have introduced laws to ban these, although many video games still offer other forms of chance-based games to award in-game items and loot. Games and gaming apps that feature real money gambling should have age restrictions in place and should also include warnings about the level of risk involved.
References:
PR News Wire, 2021
Statista, 2021
Child Mind Institute, 2021
NBC News, 2021
The Guardian, 2021
BBC, 2021
The Verge, 2019
National Center for Biotechnology Information, 2006