Casino scams have always required more than just brute force. To successfully pull off a casino heist, one must be strategic, cunning, and perhaps a bit daring. When you add online casinos into the mix, scamming becomes an entirely different ball game.
In this article, we'll explore some of the most successful casino scams in history, where the perpetrators (mostly) managed to outsmart the house and walk away with millions. From fake coins to computer hacking, these ingenious schemes prove that when it comes to the world of gambling, there's always a chance to beat the odds – as long as you're willing to take some risks. So, buckle up and get ready to learn about the most daring and successful casino scams of all time.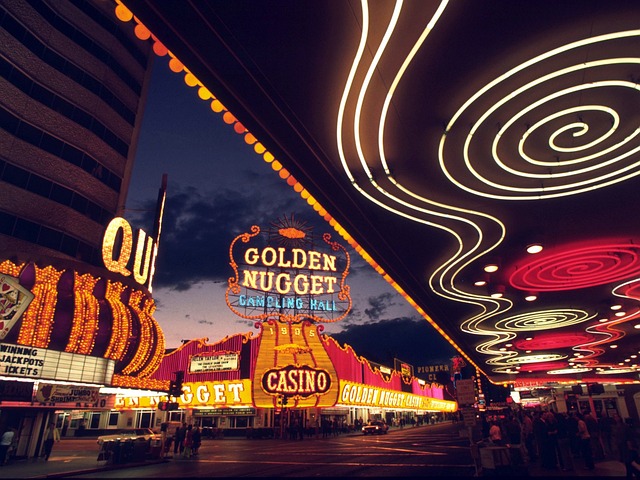 The Cutter Gang
The Cutter gang certainly had a clever approach to their scam. By using a hidden camera in their sleeves, they were able to gain additional information from the cards during baccarat games. This gave them an unfair advantage, which they used to place more informed bets and win big. However, their luck eventually ran out when they were caught at the Cosmopolitan Casino in Las Vegas.
Despite being held by the authorities, the gang members managed to escape prosecution due to a lack of evidence. They were even able to keep their $1 million in stolen winnings. However, their freedom was short-lived as they were later arrested again in the Philippines. Unfortunately, they managed to escape custody once more and are still at large to this day.
It's a shame that some people resort to such deceptive and illegal methods to try and make money. Casinos have strict security measures in place to protect themselves against casino scams like these, but it's important for players to be vigilant as well. After all, if a deal seems too good to be true, it probably is!
Radio Roullete Ball
Those contact lenses were pretty smart, but scammers are always looking to push the boundaries. Enter the radio roulette ball scam, a marvel of engineering and planning that took place in the early 70s in a French casino.
A rogue roulette dealer, his brother, and his sister-in-law worked together to develop a weightless radio receiver and a small transmitter, which they used to trigger the roulette ball to fall in certain numbers with shocking accuracy. The receiver was engineered into a roulette ball, while the transmitter was hidden in a pack of cigarettes.
As the dealer switched in the weightless receiver ball, his sister-in-law held the receiver at a nearby table, and his brother placed the bets. They were able to dictate the range of every number called during their play, earning over $1 million in just one week.
But the sister-in-law caught the attention of the casino owner, leading to closer scrutiny from management. After ruling out other potential casino scams, the management swept the casino floor for radio frequencies and discovered the group's involvement. They were subsequently arrested.
While we don't condone cheating in any form, you have to admire the level of sophistication and planning that went into this scam. However, as with most casino scams, greed, and attention-seeking behavior ultimately led to their downfall.
Cannes Contact Lenses
In 2011, a band of four gamblers descended on the casinos of Cannes with a devious plan to make off with a hefty sum of cash. And make off they did – to the tune of $84,000 – through a combination of stealth, skill, and some seriously innovative scamming techniques.
The group, comprised of an Italian and three Frenchmen, set their sights on the game of stud poker. They marked the cards with invisible ink, drawing symbols corresponding to their value, while playing in a discreet and unassuming manner. But what made this scam truly ingenious was the Italian's special contact lenses, designed to make the ink visible only to him. It was the perfect plan, and it worked like a charm – at least, for a little while.
The group managed to net tens of thousands of dollars in their first outing, going undetected by the casino's staff. But their second trip proved to be their undoing. The casino management noticed an unlikely sequence of wins by the same players in a short period of time, triggering suspicion and prompting an investigation.
Local authorities soon discovered that the cards had been marked, but it took a bit more sleuthing to uncover the contact lenses. Once they did, the jig was up for the four con men. They were apprehended and given lengthy sentences for their crimes.
The Cannes Contact Lenses scam may have been clever, but it was ultimately undone by the greed of its perpetrators. It serves as a reminder that no matter how ingenious casino scams may seem, they will always come crashing down if the criminals get too bold. And in the end, crime truly does not pay.
The Roselli Brothers
Picture this: a group of smooth-talking con artists walking into casinos across the US and walking out with millions of dollars without ever losing a single penny. Sounds like a Hollywood movie, right? But this was the reality for the infamous Roselli Brothers, who pulled off one of the most sophisticated casino scams in history.
Their scam was truly audacious, relying on the art of identity theft to build up credit terms with casinos. But these weren't just any identities – the Roselli Brothers went for the best of the best, hiring a computer hacker to uncover the names of individuals with perfect credit scores. Using these identities, they opened credit accounts with multiple casinos, depositing $50,000 into each and giving the casinos the confidence to extend credit to these "high rollers."
Playing the part of big spenders, the Roselli Brothers paid down their markers and behaved like any other high roller, earning the trust of casino managers who increased their credit lines. By the year 2000, they had multiple accounts with credit lines in excess of $1 million each.
But then came the year of their exit. On a trip to Las Vegas, they placed single bets as large as $100,000 and won big. After cashing out their accounts, the Roselli Brothers vanished without a trace, leaving behind a trail of devastation.
The casinos they targeted lost out on millions of dollars, but the real victims were the innocent individuals whose identities were stolen. These people had their credit ratings trashed and were pursued by the casinos for recovery attempts. And even though the Roselli Brothers have gone down in history for their scam, their true identity remains a mystery – both brothers had died some years earlier, leaving the world to wonder who these masterminds really were.
The Roselli Brothers' scam may have been well-executed, but it was a crime that left many people with a bitter taste in their mouths. It's a reminder that even the most sophisticated scams can leave a trail of destruction in their wake, and that the consequences of identity theft can be far-reaching and devastating.
Pai Gow John
Pai Gow John may sound like a charming and trustworthy individual, but don't be fooled by his name! John was on a mission to create a network of dealers willing to cheat at casinos across the United States. He recruited a total of 30 dealers who were willing to keep orders fixed while pretending to shuffle cards.
But that's not all. John's gang had a more sophisticated system in place. One of the players would light up a cigarette, and while doing so, would whisper instructions into a microphone hidden in their sleeve. The audio would be transmitted to another player at the table, who would then use the information, along with variations in the way the cigarette was held, to make their betting decisions.
The Pai Gow Johnscam was a massive success, with the gang making a whopping $7 million in total winnings from over 20 different casinos. However, their luck eventually ran out. Through careful review of security camera footage, the scam was finally uncovered, leading to the arrest and imprisonment of many members of the gang. So the lesson here is clear: don't mess with casino security!
Final Thoughts
These stories of casino scams may sound fascinating and even impressive in their level of planning and execution, but they ultimately serve as a reminder of the importance of responsible and fair gambling. Casinos invest heavily in security measures to ensure the integrity of their games, and these casino scams serve as a cautionary tale for those who would seek to cheat the system.
At the same time, it's important to remember that gambling should always be approached responsibly and with a clear understanding of the risks involved. While winning big may seem like an attractive prospect, it's important to remember that gambling should be seen as a form of entertainment rather than a guaranteed source of income.
By staying informed about responsible gambling practices and by approaching the activity with a clear head and a measured approach, players can enjoy the thrill of the game while ensuring that the experience remains a fair and enjoyable one for all involved.
FAQs
How can I avoid falling victim to casino scams?
One of the best ways to avoid casino scams is to be aware of the common tactics used by scammers, such as distraction techniques and team play. Additionally, always be vigilant of your surroundings and report any suspicious behavior to casino security.
Are all casino scams illegal?
Yes, all casino scams are illegal and can result in criminal charges if caught. Remember that the risks of engaging in illegal activity far outweigh the potential rewards.
Is it possible to win consistently at casino games without cheating?
While it is possible to win at casino games, the odds are generally in favor of the house. The best way to increase your chances of winning is to play games with lower house edges and to gamble responsibly.
How can casinos prevent casino scams from occurring?
Casinos can prevent scams by implementing effective security measures, such as monitoring for suspicious behavior and using advanced technology to detect cheating devices. Additionally, training casino employees to be vigilant and knowledgeable about common scams can also help prevent them from occurring.