As online gambling opens up from country to country, it's never been more important to know where you can and cannot play. Germany, like many other countries, is a mixed picture. There's a host of top-of-the-range land-based casinos for players to take their pick from, but the online picture is bleaker with only 1 of 16 law-making German States regulating and allowing online gambling. Ready to get the full low down on gambling in Germany? From the best online and land-based places to play to the hottest casino games online and gambling laws!
Best German Online Casinos
Germany Online Casino Reviews
Like the USA, Germany has a system of State and Federal law so what you can and cannot do changes in different areas of the country, which is confusing, to say the least. What unifies the German gambling landscape is the love of land-based casino gaming and betting, which is approved across the board!
In this article you'll find:
How to find and join the best online casinos to play with.
The legality of land-based and online casinos in Germany.
The tax you will pay on gambling winnings in Germany.
The best bonuses, promotions and payment methods at German online casinos
We'll tackle the most common player FAQs for the best online casinos Germany has to offer.
Finding an Online German Casino by Reading our Casino Reviews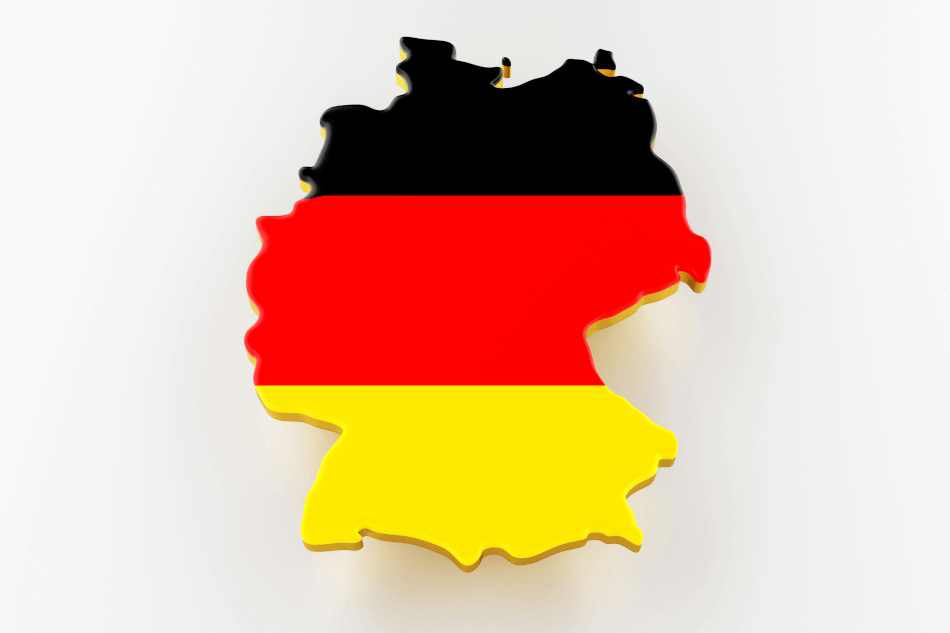 For both seasoned and new players, picking the perfect online casino can be a daunting task, especially in a heavily regulated market. Don't panic! This is where we come in. Our Online German Casino Reviews select the best providers and platforms for desktop and mobile users, rating and reviewing them so you can easily find what you're looking for. This gives you several distinct advantages as not only will you get exclusive sign-up deals at CasinoTop10 but you're also guaranteed a top-class gaming experience with the best Germany iGaming operators.
As our experts know exactly what to look for in the best casinos, software and operational standards using a CasinoTop10 recommended casino is not only safer, but you'll also get insider tips and advice throughout our reviews, like the best casino games to play and where one site specializes over another.
Germany is a hothouse of gaming activity (gambling revenue in 2018 matched the UK's at 14.2mill). As a pro-gambling country, choice is the spice of life, and players are spoilt with what Germany has to offer. Especially when it comes down to land-based betting and gambling. With more than 60 land-based casinos and 9,000 Slot Halls spread across the country, there's something in every city and the whole industry is booming in terms of revenue. But when it comes down to online gambling, there's a strict list of regulated operators and it's nearly impossible to get on the list if you are not already due to new legislation.
Why Use a CasinoTop10 Recommended Casino?
Get better online casino bonuses as we find the best German online casinos.
Save time and energy, which you can use for playing.
Play worry-free as we do all the licensing and security checks for you.
Why Play at Online Casinos in Germany
Germany is a safe and regulated market
Legal gambling is allowed
Online and land-based casinos in-country
Many payment methods facilitated
Germany is a modern gambling market, but further deregulation is called for in sports betting.
The Legality of Casinos and Gambling in Germany
Gambling in Germany has had a colorful past, with most infrastructure destroyed by the impact of the second world war, its end brought a new constitution. This installed a system of Federal and State governance, much like in the USA. In regards to gambling regulation at the Federal level, Germany has only one treaty; the Interstate Gambling Treaty.
The Interstate Gambling Treaty
Proposed in 2008, but passed in 2012 after heavy revision, the Interstate Gambling Treaty maintains a state monopoly of the lottery, limits sports betting licenses, allows for individual States to make their own rules regarding online casino games and introduced a total ban on online casinos and games. It also called for a regulatory body to come into force to monitor the gambling industry in Germany. All, but one State signed up to the act. The abstaining State Schleswig-Holstein is now home to Germany's only online casinos.
The Interstate Gambling Treaty is still alive in Germany, but it has been challenged by the European Union Court of Justice, which ruled that Germany may not punish citizens who wish to play at offshore online casinos or the operators who provide the service as it is incompatible with free trade rules. What does this mean? Well, whilst the government of Germany is happy for land-based gambling to take place on their territory, they clearly do not want their citizens playing online, but they are not able to prevent it from happening. Further to this, they are also not allowed to punish either the operator or the player.
Schleswig-Holstein Gambling Act
The Northern German State of Schleswig-Holstein abstained from the Interstate Treaty and created its own Gambling Act. It allowed for online casinos and sportsbooks, giving 23 casino licenses and 25 sports betting licenses. Whilst no new licenses have been given since the 2012 establishment of the Gambling Act, those who hold licenses continue to do so. This means online players in Germany have two choices when it comes to gambling online, using those sites registered and regulated by the State of Schleswig-Holstein or opting for an international (offshore online casino). Either way, there are plenty of choices available as all online casinos accept euro transactions.
State Lottery in Germany
The lottery is big in Germany and each of the 16 States is able to run their own version, independently. There are many variants of the lottery being played and even the TV stations are in on the action. Tickets can be purchased online and the prizes are huge for the lucky few whose numbers are drawn.
Land-based Gambling in Germany
Land-based gambling is all the rage with casinos, bookies and slot halls are common across all 16 German States. In total this country is home to 60 casinos, 9,000 slots and table game halls and tons of bookies, which is pretty impressive. All land-based operators in Germany are regulated by 3-types of licensing depending on their category of gaming.
Popular Online Casino Games in Germany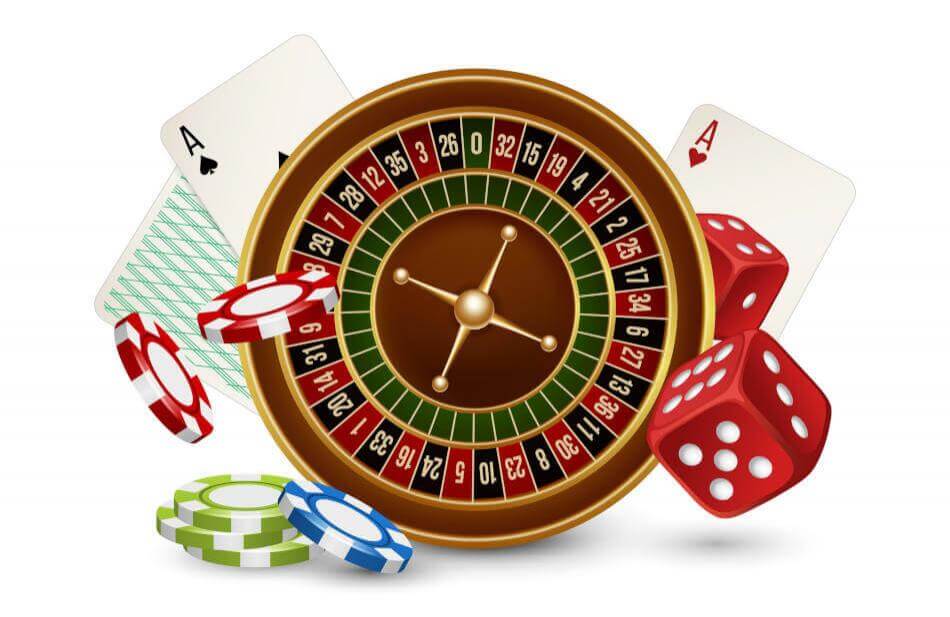 As land-based and social gambling is popular and allowed in Germany, all types of casino games are popular. If we look at the market share, enjoyed by each type of gambling activity then it breaks down like this:
Sports betting – 38% Market share: Place a bet on any and every type of sport or event in Germany where Football is the highest-grossing market! Watch out as Germany is set to host the UEFA Euro 2024 tournament so there will be non-stop action in the run-up to this!
Online Casinos – 34% Market share: This includes online Slots, online Blackjack, online Roulette, Scratchcards, and loads more. Thanks to the Schleswig-Holstein Gambling Act there's plenty of action to be had gambling online in Germany, despite the strict regulation in other states. A core part of online casino's success in Germany is that they can offer awesome online casino bonuses that land-based counterparts, cannot compete with.
Poker – 24% Market share: Enjoyed both online, socially and at land-based establishments, Poker is loved up and down the country. Social card games are legal so players are free to enjoy and host friendly games at home. Live Online Poker is also popular in Germany with Evolution and NetEnt providing casino options.
Bonuses at German Online Casinos
For all German States, other than Schleswig-Holstein, there is a strict ban on online casinos. However, those that are operating and licensed by the State of Schleswig-Holstein have plenty of bonus action on offer. Typically delivering big welcome deals, loyalty programs, reload bonuses, and loads more for active players, German online casinos are operated by some of the biggest and best-reputed companies in the iGaming industry, which means sky-high bonuses. Think about daily log-in deals, free spins, no deposit bonuses, cashback at casinos, and much more!
Payment Options for German Casinos
German players have a wealth of payment options available as the whole e-commerce market is well-developed. Additionally, Euros are one of the most widely used currencies so no matter what casino you opt to play with, you'll never need to worry about this.
Popular, safe, and regulated payment methods for casinos on the German gambling market include; MuchBetter, Neteller Casinos, Skrill Casinos, Paysafecard Casinos, Trustly Casinos, Visa Casinos, Mastercard Casinos, Apple Pay, and many others. PayPal Casinos are the only notable exception from the German casino payment methods scene. Sadly, they withdraw in 2019. That aside, players have a wealth of Credit and Debit, e-wallet, and mobile payment systems available in German markets.
Software at German Casinos
All in all, the gambling scene in Germany is alive and kicking thanks to a plethora of land-based options and a scattering of licensed online operators. Whether you're gambling on or offline in this country, the reality is there's a fantastic range of world-class software on offer for players including games from Microgaming, NetEnt, Evolution Gaming, Playtech and many others. You'll also find Live Dealer Tables in your native tongue when playing online. Ready to start playing? Pick a casino and grab a welcome deal now!
FAQs About German Casinos
Are casinos legal in Germany?
Yes, Germany is pro-gambling and has many gambling establishments. However, they strictly regulate online casinos operating from inside the country. German citizens may play with offshore casino
Can I win real money gambling in Germany?
Yes, you can win lots of real money prizes playing at both land-based and online casinos in Germany.
Is online gambling legal in Germany?
In the State of Schleswig-Holstein, online casinos and gambling is legal. Otherwise, players may opt to use an offshore casino
Why does only one German State allow online gambling?
The State of Schleswig-Holstein abstained from the Interstate Gambling Treaty where all but they voted to make online casinos illegal in the country. Schleswig-Holstein then issued licenses for betting and casino operators to establish online casinos registered in their territory.
Is the rest of Germany ever likely to legalize online casinos?
At this point it is unlikely, but you never know. Germany is surrounded by pro-online gambling countries and booming industry, so hopefully, they may soon look to full legalisation
Can I play real money Poker in Germany?
Yes. You can play at either a land-based casino, in a social setting with friends or at an online site.
What is the best online casino for German players?
We've rated and reviewed the best casino sites for German players at the top of this page. Take a look and find a cracking casino to play with now.
Can I play online using Euros?
Yes. Almost every online casino accepts euro transactions. They also facilitate a wide range of payment options to suit most preferences.
Am I eligible to claim a welcome bonus at a German casino?
Yes. German players have their pick of amazing welcome deals at international online casinos. As you can play at pretty much any site you've got a massive collection of bonus deals available and can take the biggest and best!
Do I have to pay taxes on my casino winnings in Germany?
Operators pay gambling taxes on their profits in Germany, not players, making it a great jurisdiction to gamble in.
Play at Online Casinos in Germany
Ready to start finding the best online casino bonuses and platforms to play with? Get in on the action at CasinoTop10 and find your perfect online casino match now.